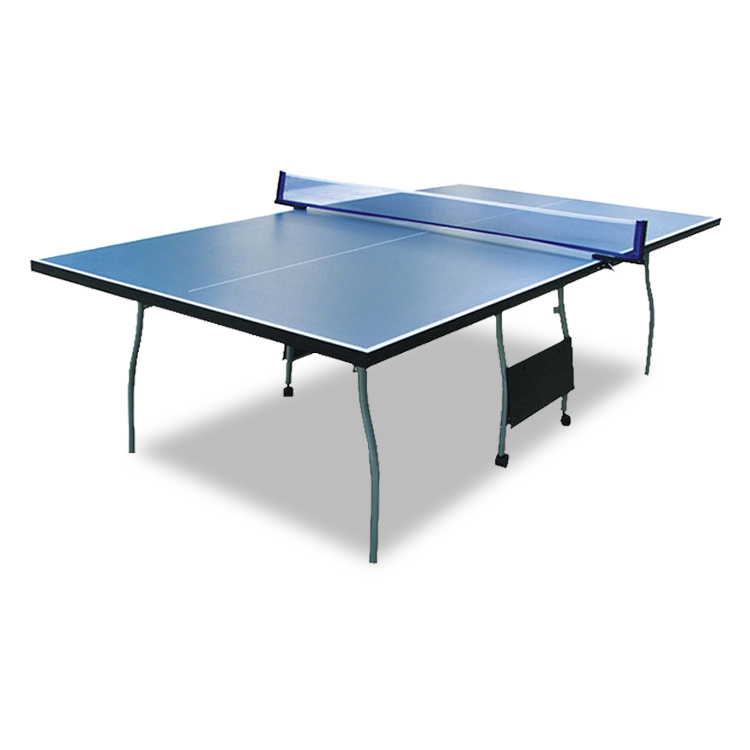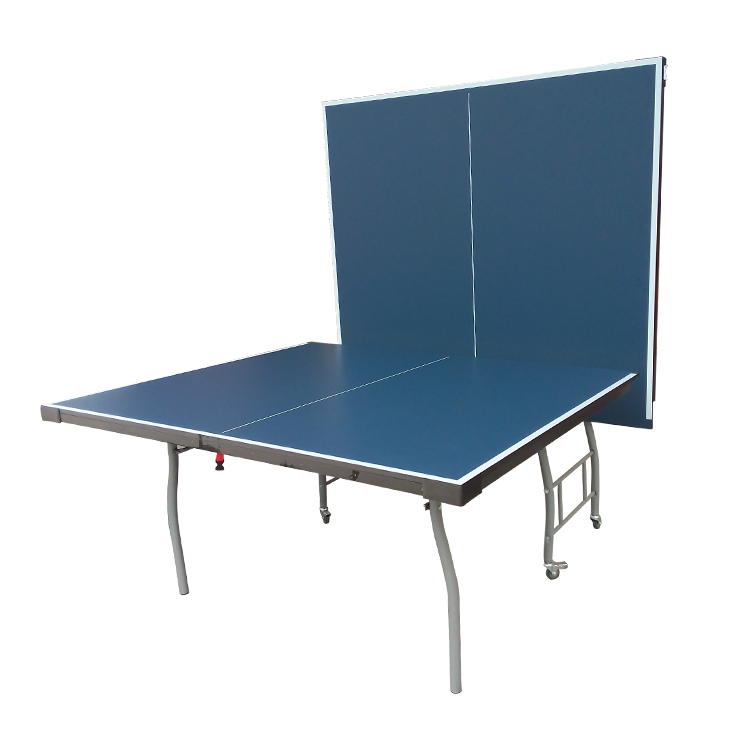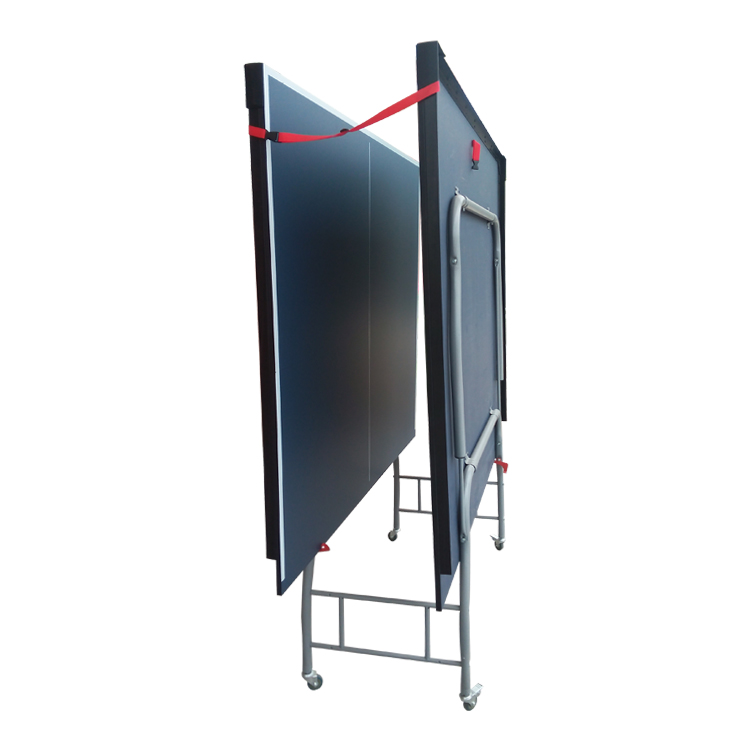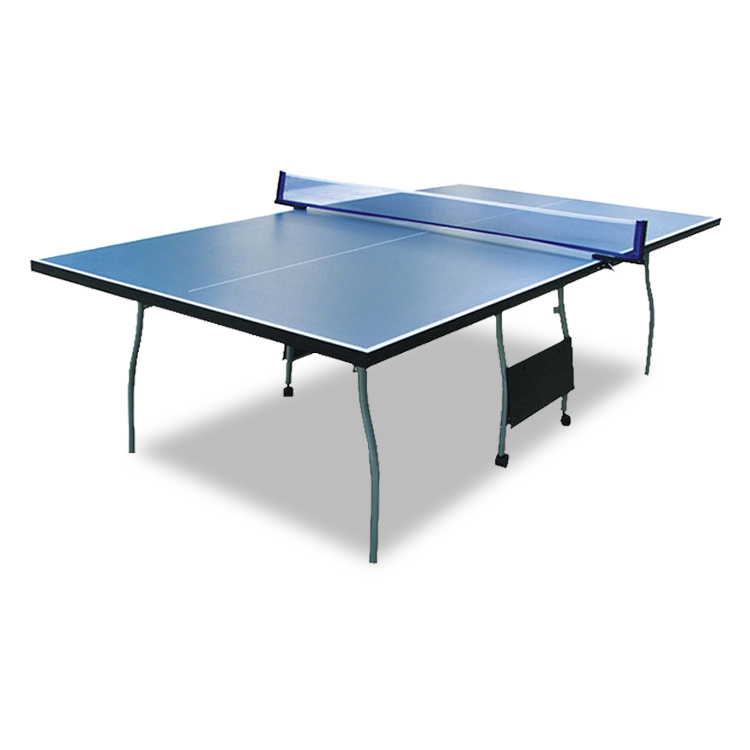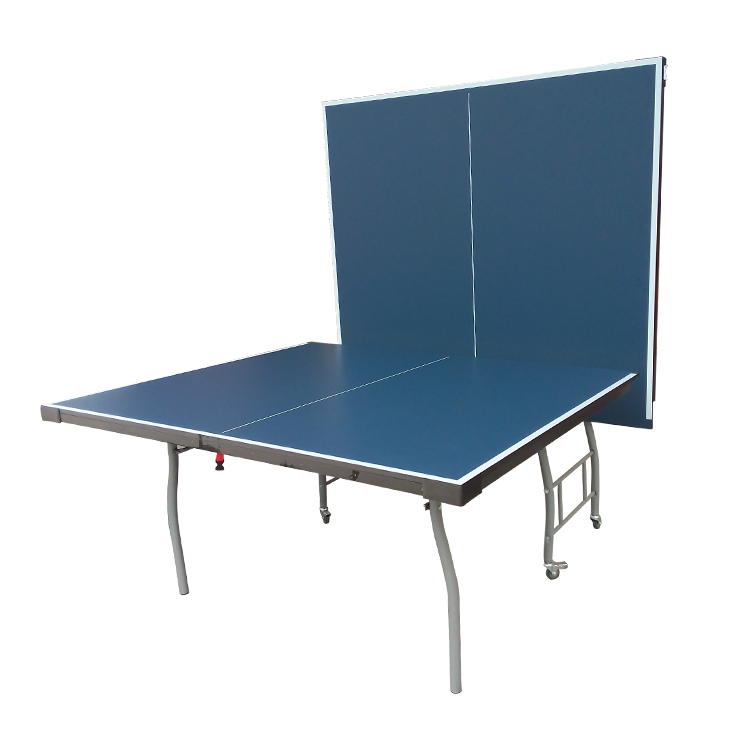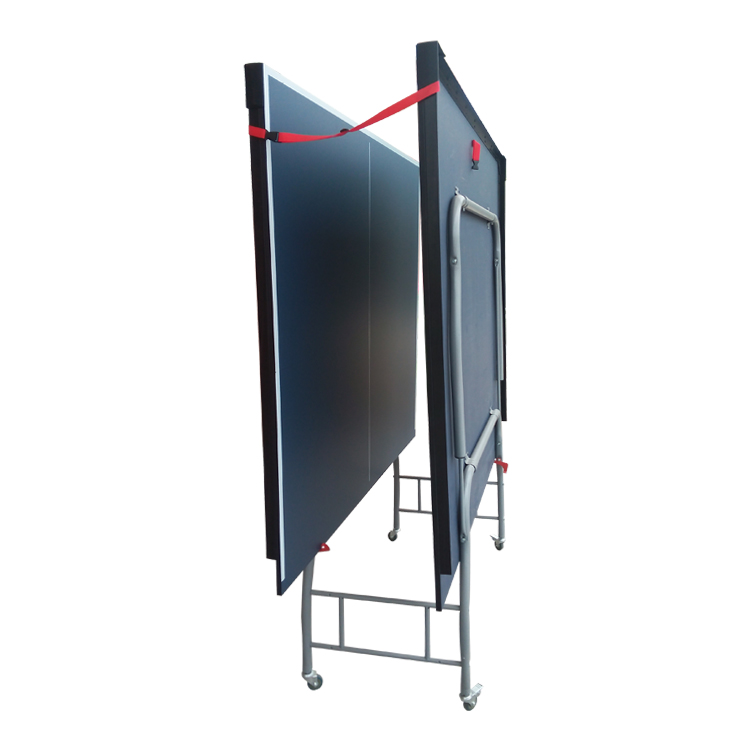 Table Detail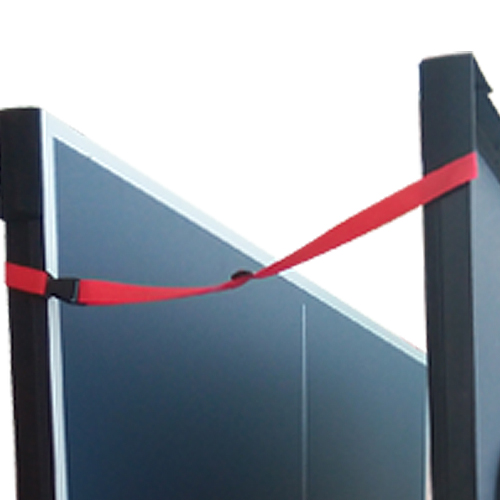 1. Safety fixed rope
Safety fixed rope is installed on the side of the table tennis table, which can be stored and fixed when not in use. The role of the rope is to ensure the stability of the table and not involve personal safety problems.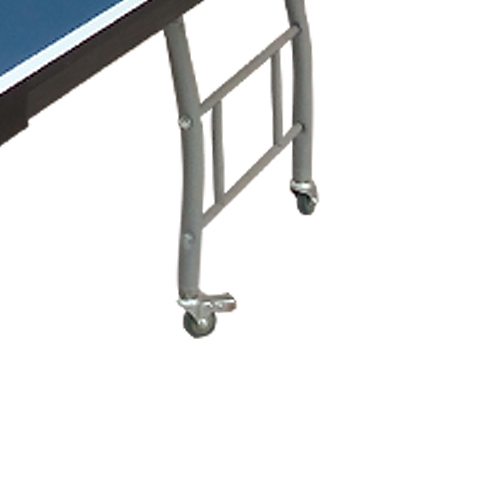 2. Lo2、Locking casters
Locking casters are movable and locked fixed wheels, which can move quickly regardless of difficult handling or poor site conditions. Casters can be locked for movement under good site conditions.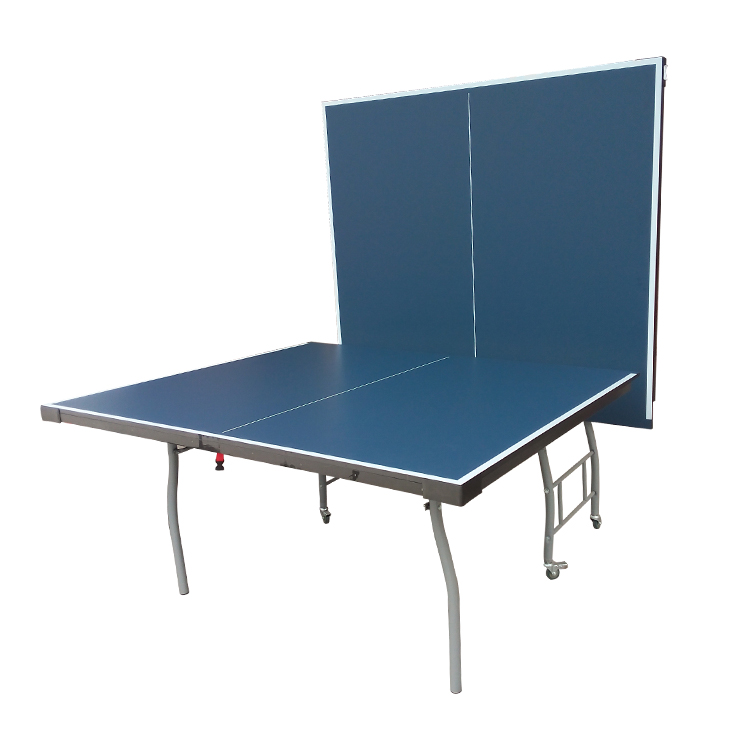 3. Foldable space saving
The table is foldable table legs, can be adjusted according to space requirements, occupy less space, in personal use can be folded a table for personal training.
About This Item
PLAYBOARD: This table tennis table panel is available in two sizes: 12mm 15mm. The blue paint on the panel can effectively enhance the elasticity of the table tennis, and make it more fun during use.
ACCESSORIES INCLUDES: Net, bats, ball
SUITABLE PLACES: This table is perfect for home use and can be used in garages and basements as well as playrooms and other entertainment venues.
EASY ASSEMBLY: After opening the package, the table has been in a semi-assembled state, only need to install the table legs can complete the assembly of the product. It only takes two people 20 minutes to do it. It's very simple.
FOLDABLE SPACE SAVING: This is a foldable table that allows you to train in a very small space. When not in use, the table can be folded up to reduce the space it takes up.
LOCKING ACSTERS: The legs are equipped with 50mm movable casters that can be moved at any time and place without interference from the venue.
CLAMP STYLE INSIDE NET: Clamp type, easy to disassemble and assemble, when not in use can be convenient and fast storage, do not need any tools to install, suitable for carrying at any time.