This article will explore the benefits of partnering with a sport game tables ODM/OEM manufacturer, focusing on the wide range of products offered by SZX and the customization options available to create themed game rooms that attract customers.
Sport Game Tables Are One Of The Best Additions To Any Game Arcade:
The sport game tables are one of the best additions to any game arcade. These game tables are a great way for people to have fun and get away from their busy lives. The sport game tables are great because they are easy to learn and play, but they can also be very competitive.
Wide Range of Entertainment Options
Sport game tables offer a diverse array of gaming options, from billiards and ping pong to air hockey and foosball. These varied options cater to different interests and skill levels, ensuring that every visitor to your game arcade can find an enjoyable and challenging activity.
Social Interaction and Team Building
Sport game tables encourage social interaction and friendly competition among players. By providing a space for people to gather, connect, and compete, game arcades create opportunities for team building and foster a sense of community among patrons.
Appeal to All Ages
Sport game tables have a broad appeal, attracting people of all ages and skill levels. Whether you're a seasoned pro or a newcomer to the world of game tables, there's something for everyone to enjoy. This diverse clientele can help boost foot traffic and increase revenue for your business.
Benefits Of Partnering With Sport Game Tables ODM/OEM Manufacturers:
Sport game tables have become an integral part of game arcades, entertainment venues, and social spaces. Partnering with ODM/OEM manufacturers can offer numerous advantages, from cost savings to customization options.
Cost Savings and Streamlined Production
One of the main advantages of partnering with ODM/OEM manufacturers is the potential for cost savings. By outsourcing production to specialized manufacturers, you can reduce overhead costs, eliminate the need for in-house manufacturing facilities, and streamline your production process, ultimately leading to increased profitability.
Access to Expertise and Advanced Technology
ODM/OEM manufacturers possess extensive expertise in their field, as well as access to the latest technology and manufacturing processes.
By working with these manufacturers, you can benefit from their knowledge and resources, ensuring that your sport game tables are produced to the highest quality standards and incorporate cutting-edge features.
Customization and Branding Opportunities
Working with ODM/OEM manufacturers allows you to customize sport game tables to suit your specific requirements and create a unique customer experience.
Customization options may include the incorporation of branding elements, such as logos and colors, as well as the creation of themed game rooms, enhancing the overall appeal of your business.
Wholesale game tables directly from sport game tables ODM/OEM manufacturers will have better quality control and easier assembly. For example, the tables you buy at SZX are all in a semi-assembled state. Therefore, a table can be assembled successfully within 20 minutes by two people.
Multiple Choices From A Mature Sport Game Tables ODM/OEM Manufacturer - SZX:
SZX: A Trusted Name in Sport Game Tables
SZX is a reputable sport game tables ODM/OEM manufacturer offering a wide range of sport game tables, including billiards tables, ping pong tables, air hockey tables, foosball tables, shuffleboard tables, and other related accessories.
Quality and Customer Satisfaction
SZX is dedicated to providing top-notch quality products and ensuring customer satisfaction with its diverse and innovative sport game tables.
At sport game tables ODM/OEM manufacturer SZX, you can customize the table with the theme style you want. Here are the details for you.
Customize Themed Equipment From Sport Game Tables ODM/OEM Manufacturer:
Creating a themed game room using customized sport game tables can provide a unique and engaging experience for customers, setting your business apart from competitors.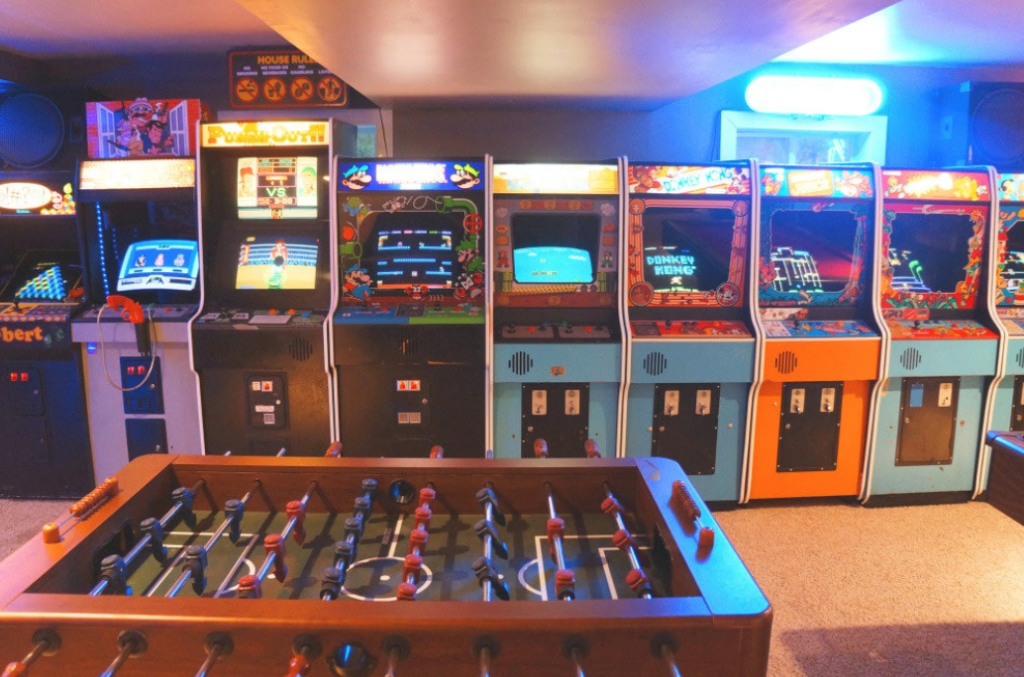 Example 1: A Retro Arcade-Themed Game Room
Customize SZX foosball tables with a retro arcade theme featuring classic characters and design elements, transporting players back to the golden age of gaming.
1.1 Retro-Themed Foosball Table: Key Features
The retro arcade-themed SZX foosball table measures 55"×29.5"×32"(140×75×81cm) and comes with a 12mm MDF playfield covered in PVC laminate. The Dia.50mm leg levelers ensure a stable playing surface, while the 143.5×74.5×17cm packing size makes transportation and assembly hassle-free.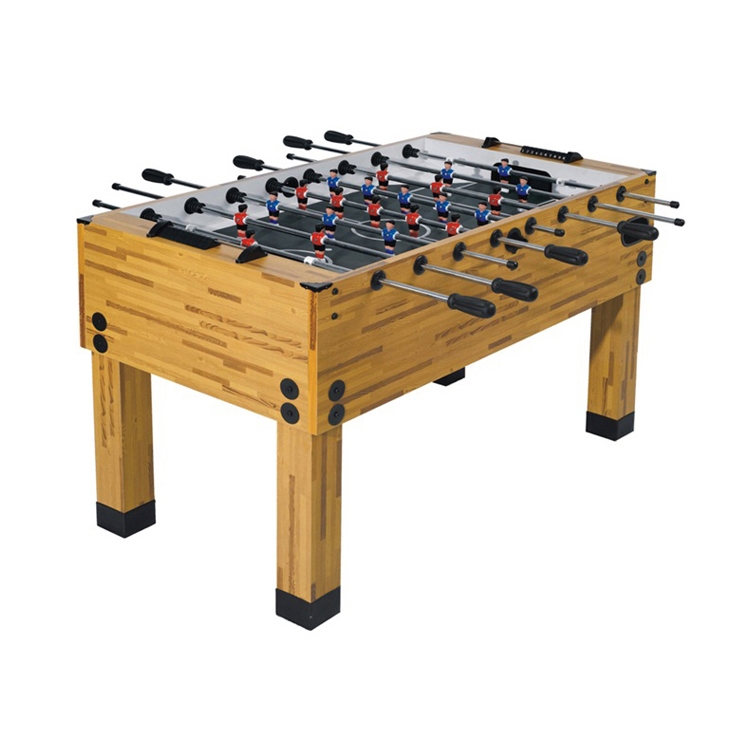 1.2 Customizable Player Rods
The foosball table features 8 chrome-plated hollow steel rods with a 15.8mm diameter, ensuring smooth and precise control during gameplay. To enhance the retro arcade theme, these rods can be customized with classic game character designs, adding a nostalgic touch to the gaming experience.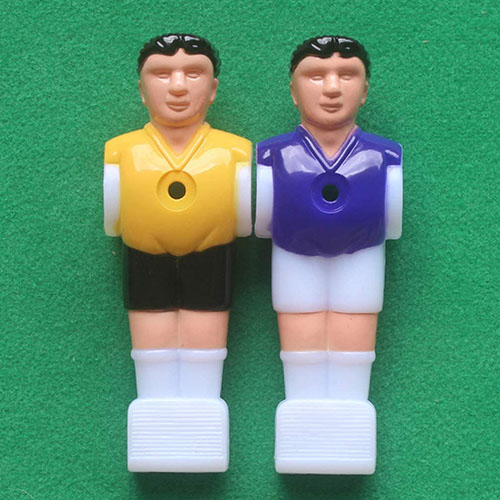 1.3 Vibrant Manual Scorers
Two black plastic manual scorers are included with the table, allowing players to keep track of the score during heated matches easily. These scorers can be customized with retro arcade-inspired colors and designs, further elevating the game room's overall theme.
Example 2: A Sports Bar Game Room
Design a sports bar game room with customized SZX billiards tables and air hockey tables, featuring team colors and logos, to create a lively atmosphere for sports enthusiasts.
Taking the air hockey table SZX-AH10 as an example, here are some creative ideas for you:
Customization for a Sports Bar Theme:
To create the perfect sports bar game room, the SZX-AH10 air hockey table can be customized with team colors and logos. This personalization helps establish a lively and immersive atmosphere that sports enthusiasts will appreciate, drawing more customers to your establishment.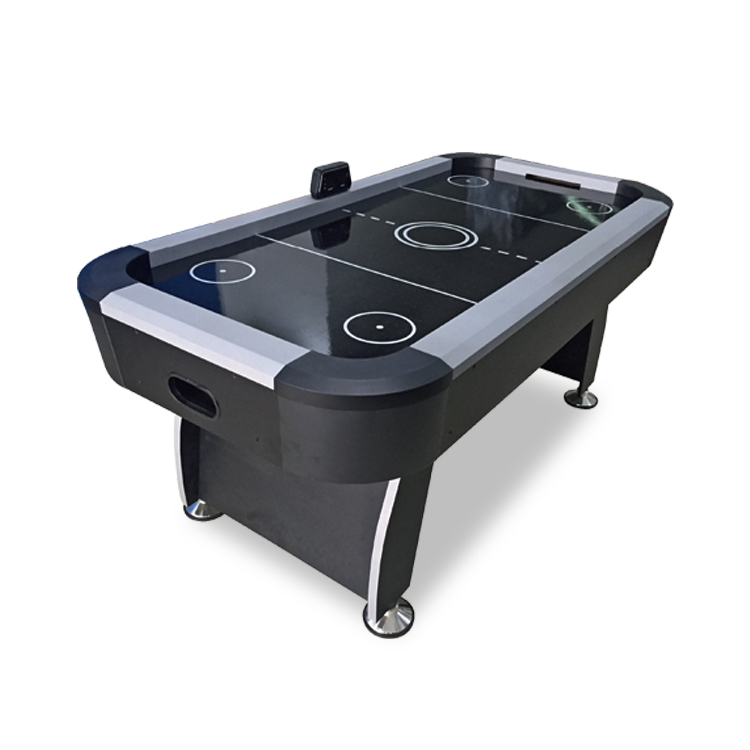 Example 3: A Sci-Fi-Themed Game Room
Innovate with a sci-fi-themed game room by customizing SZX ping pong tables with futuristic designs and glowing elements for a truly out-of-this-world gaming experience.
Final words:
Partnering with the sport game tables ODM/OEM manufacturer like SZX can provide numerous benefits for your business, including cost savings, access to expertise and technology, and the ability to customize themed game rooms to attract more customers.
With a wide range of high-quality products and a commitment to customer satisfaction, SZX is an ideal choice for those looking to enhance their game arcade, bar, or entertainment venue with engaging and innovative sport game tables.