Table Detail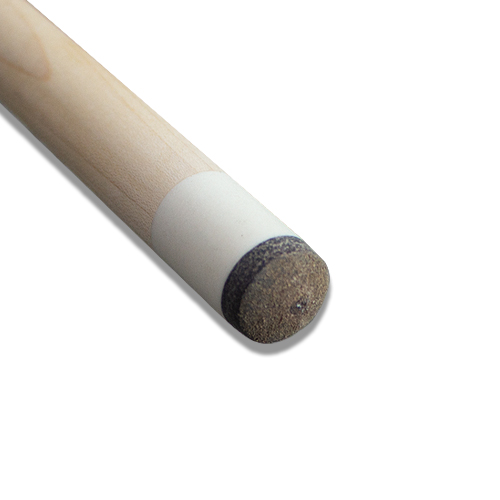 1. 13MM single layer cowhide
A single - layer cowhide club will be used when the force will be better, but also more accurate.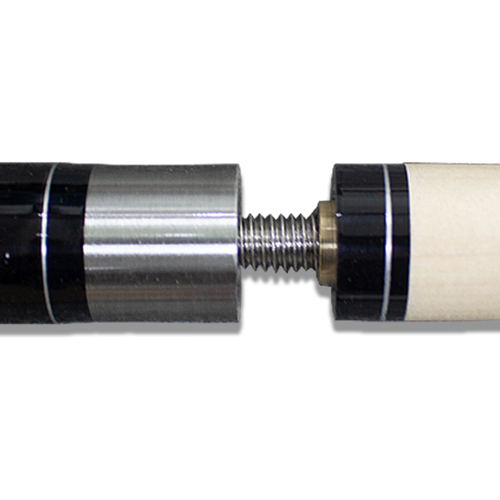 2. Stainless steel joint
Stainless steel material is not easy to damage, but also can prevent rust.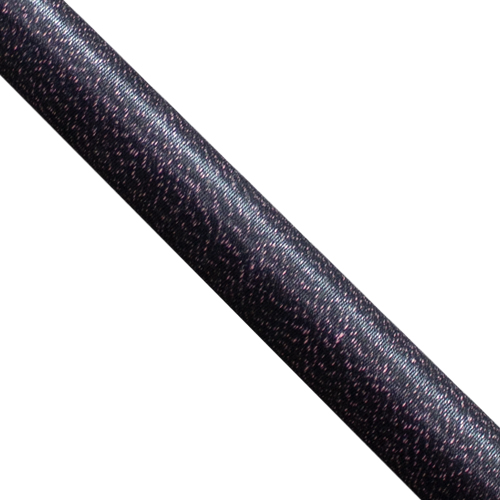 3. Linen thread
Increased comfort in use, making the cue look more high-end.
About This Item
The pool cues are constructed from highquality maple.
Designed with a 2-piece billiard cue, allowing for easy transportation and storage.
Features lightweight stainless joints which help provide consistent feedback during play.
Standard weight.Durable Abs+nylon+ fiber with 13mm single layer cowhide cue tips. Rubber bumper, 18mm fiber ferrule.
Lowest price guaranteed.
If you're new to billiards and thinking of purchasing your own pool cue, there are a few things you should know first. In this billiard cue sticks purchasing guide, we'll tell you all you need to know about the many kinds and variations of pool cues so you can choose the one that's ideal for you.
By the time you've finished reading our billiard cue stick buying guide, you should have a decent notion of how to select the best pool cue for you. Continue reading to find out more!
What is the use of your Cue?
When purchasing a cue, the first thing you must consider is how it will be utilized. Certain cues are designed primarily for playing, while others are designed specifically for breaking or leaping.
We are assuming that the majority of you reading this are wanting to purchase your first playing cue, therefore I'd like to briefly explain the distinctions between jump cues, break cues, jump-break cues, and playing cues.
1. Jump Cues
Jump Cues, as the name suggests, are particularly intended for jumping the billiard cue ball. They are often shorter in length than most normal billiard cues, measuring roughly 40" in length, which is the minimum allowed for competitive play. They are also substantially lighter, with the majority weighing less than 10 ounces.
This little hint makes it simpler to get into the appropriate stance for a jump shot. Although you won't need to perform jump shots frequently, a jump cue might come in handy if you do. They are also equipped with hard tips, which transfer more energy than soft tips. This energy shift is critical for landing a jump shot.
2. Break Cues
Break Cues are particularly designed for, you guessed it, breaking. They are usually 58" long and have a hard tip, which is usually phenolic. Depending on the player's inclination, a break cue might be heavier than a conventional pool cue. Most break cues range in size from 20oz to 27oz. This is not to indicate that your break cue must be this hefty; it is simply a matter of personal choice.
3. Jump-Break Cues
Jump-Break Cues are a hybrid of a jump and a break cue. They are made of three components that screw together like a regular two-piece billiard cue. If you wish to use it as a jump cue, simply connect the butt end to the shaft as if it were a two-piece. When you screw the extension to the butt end, you get a full-length break cue. This is a wonderful alternative if you want to save money by purchasing one cue rather than two. Some people, on the other hand, prefer a distinct cue for breaking and leaping.
4. Playing Cues
The most of the time, you will be holding playing cues. This is the cue you will use the most often, thus it is critical that you get it properly. Most playing cues come with a medium tip as usual, which is ideal for general playability. Playing cues are available in a range of weights, lengths, and materials, which we shall go over.
1-Piece or 2-Piece Cue?
One of the first things that novices (like me) ask when purchasing a cue is, "Do I need a 1-piece or a 2-piece cue, and what's the difference?" To begin, if you intend to play frequently or if you intend to take your cue outside of your home, a 2-piece cue is essentially your only option.
1-piece cues are excellent to use as rack fillers so your visitors have something to play with when they come over, but that is about it. Most billiard cue rooms, as you've surely seen, have 1-piece cues on their racks.
2-piece cues are also easier to work on when the tip has to be repaired or replaced. Instead of messing around with a 58" cue, just loosen the butt off the shaft and your repair process becomes much more easy.
Overall, if you're going to spend money on a cue, it makes more sense to spend it on a quality 2-piece cue rather than the same cheap 1-piece 58-inch Cues that your local pool hall offers.
Best material
The sort of substance cues that are formed is the next topic we'll go through.
Wood, fiberglass, graphite, carbon fiber, aluminum, plastic, and even hybrid models are all available.
1. If you're a novice, the only three you should really consider are wood, fiberglass, and graphite. 58-inch Cuesmade of plastic or metal aren't worth the money you'll spend on them. They're fine for a child's first cue, but not much more. Carbon fiber and hybrid versions may be excellent for some skilled players, but they provide little if any, additional value to the novice to justify their higher price.
2. Wood cues or cue sticks, on the other hand, have been around for hundreds of years and are the material of choice for most professional players, but fiberglass and graphite versions offer some qualities that many novices find appealing.
3. Fiberglass and graphite maple cues are ideal for most novices since they are often less expensive than a solid wood cue or cue stick and never warp.
Conclusion:
Overall, selecting the best pool cue is a matter of personal choice. It will most likely take some time and trial and error before you locate the ideal one. SZX is the ideal location to buy billiard cues, pool, and maple cues if you want to avoid frequent trials.