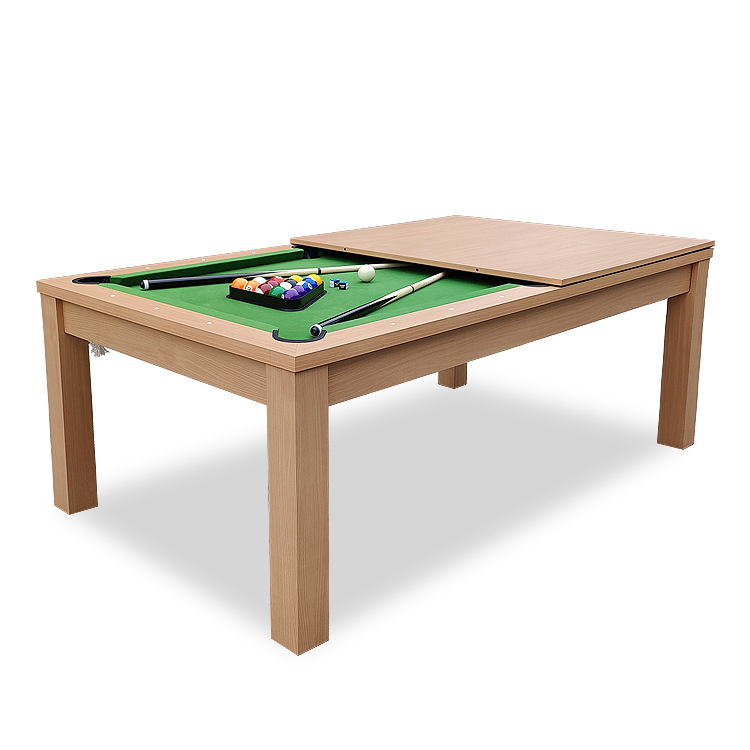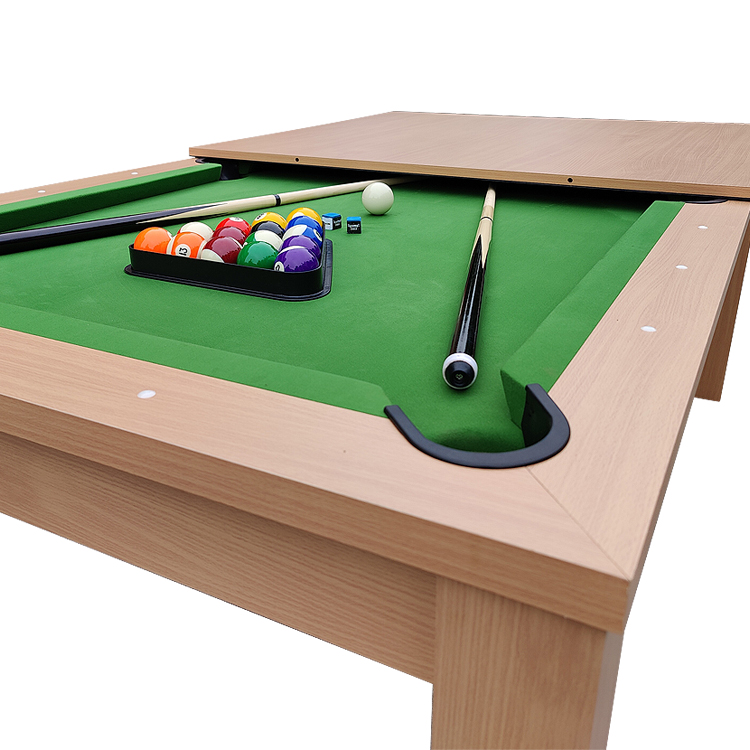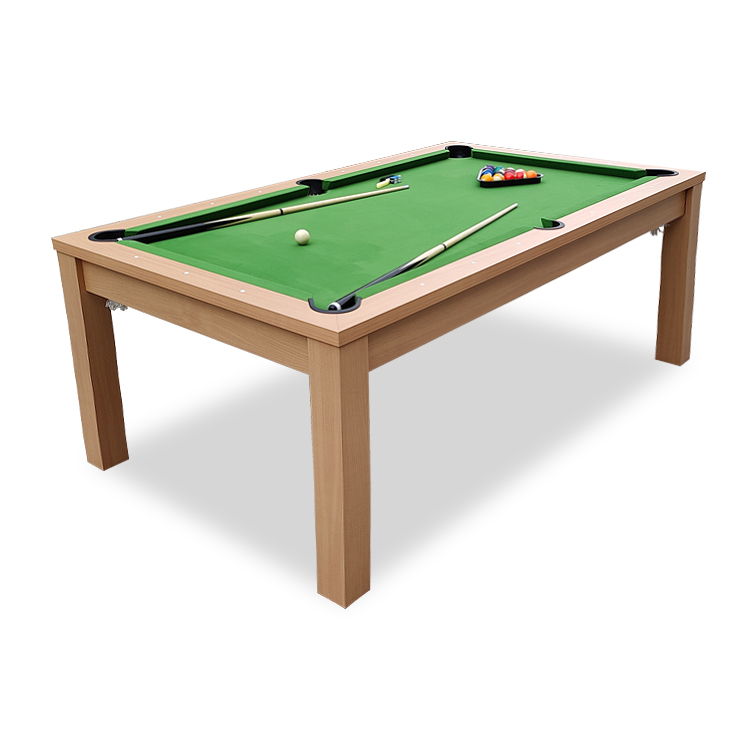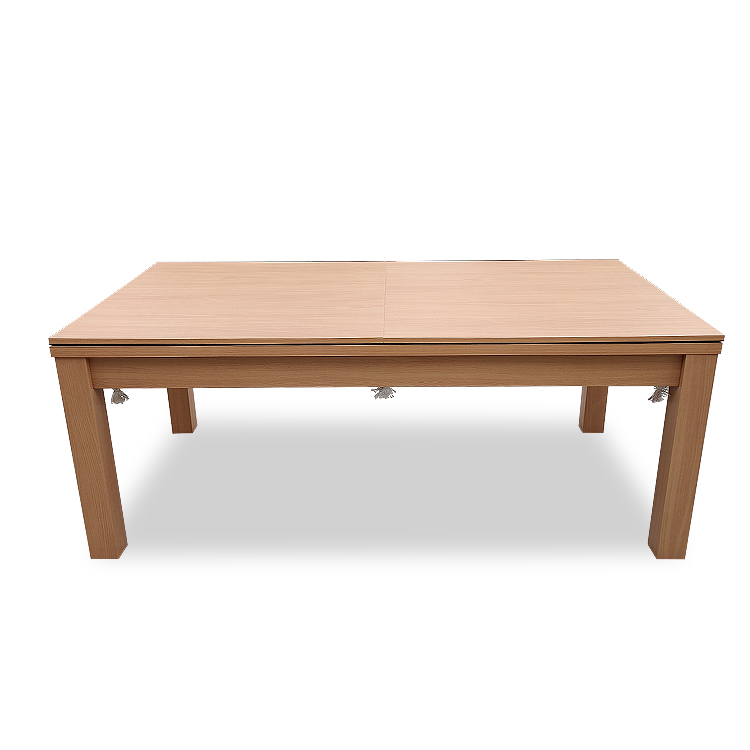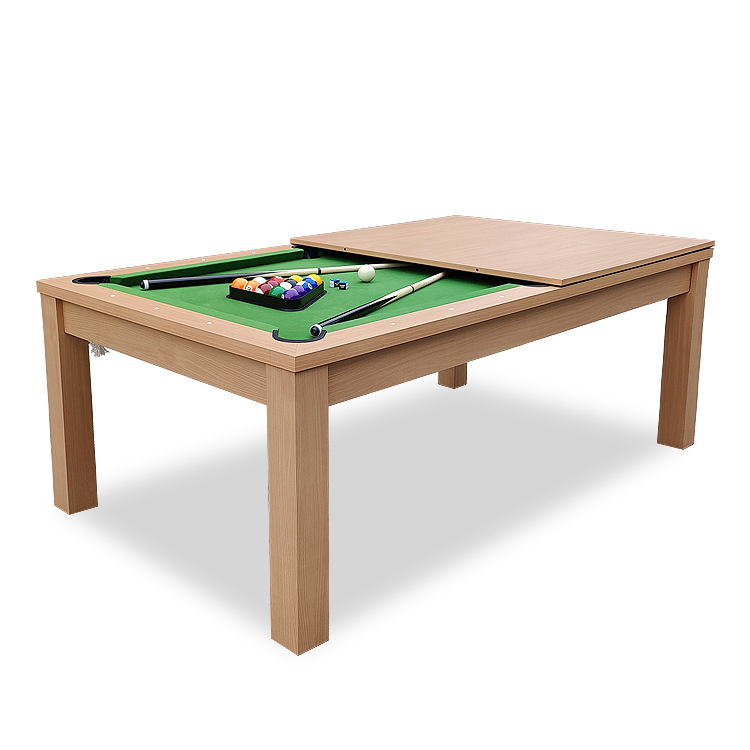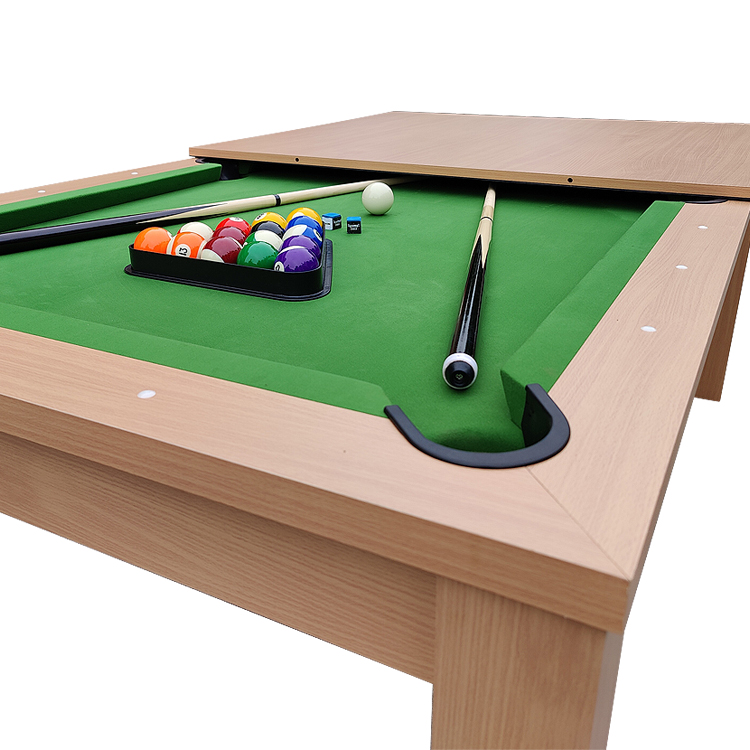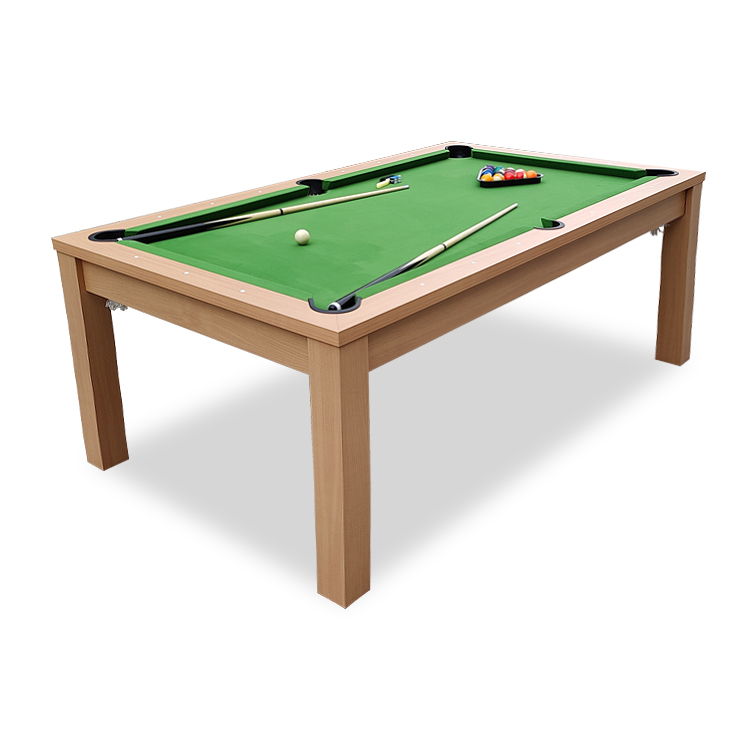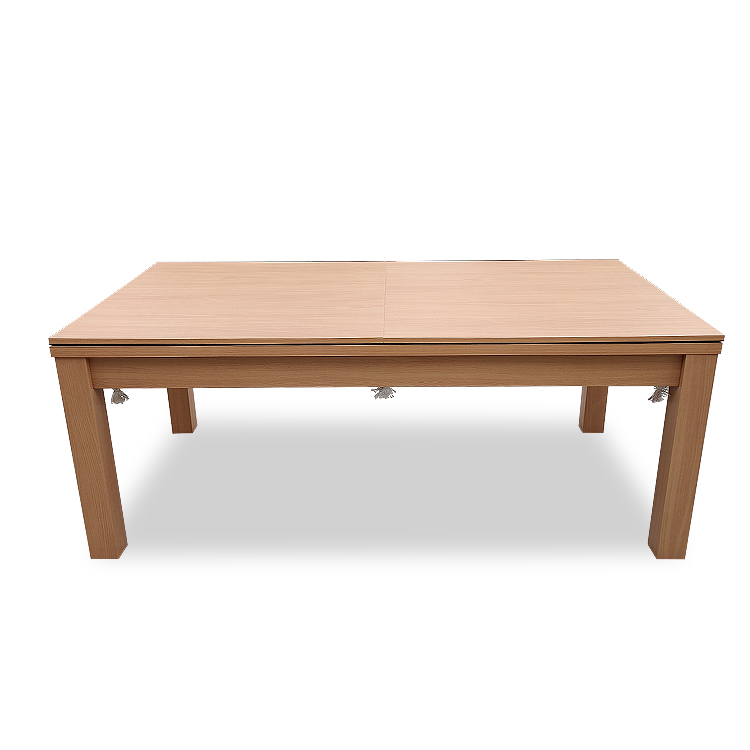 Home > Products > Billiard Table >
SZX Home & Entertainment 2 IN 1 Restaurant Pool billiard table with dining table 7 feet for sale

Table Detail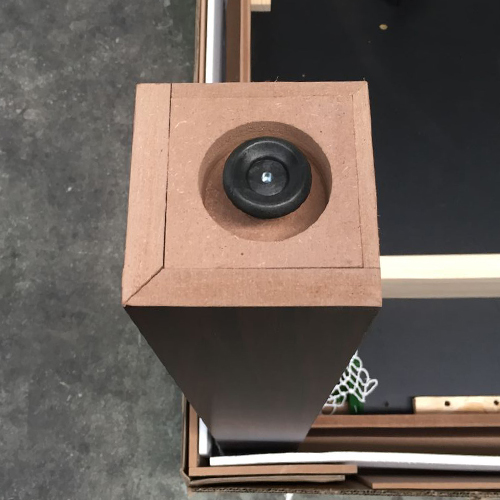 1. Adjustable table legs
Billiard table legs can be adjusted to adapt to a variety of conditions not only smooth surface bumpy surface.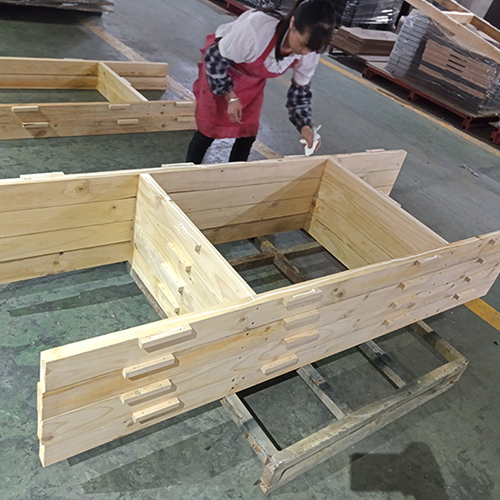 2. Solid wood fram
The pool table uses a solid wood frame, which is less prone to bending, deformation and more durable than medium-density boards.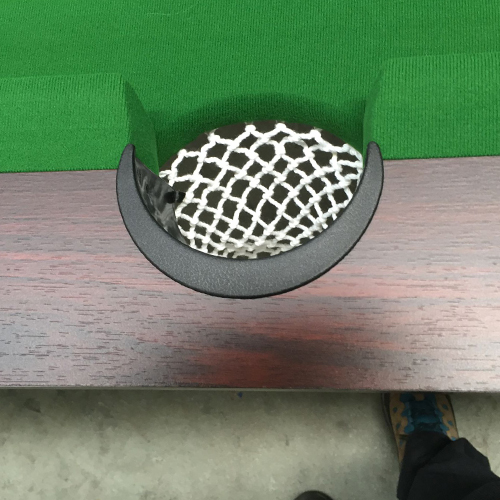 3. Mesh bag
The pool table mesh bag is made of cotton and linen, more durable, and the ball can be changed according to demand.
About This Item
SUITABLE PLACES: This 7-foot 2-in-1 all-purpose billiard table is perfect for families and can be used in living rooms and outdoor courtyards to not only entertain but also serve as a table in everyday life.
EASY ASSEMBLY: After opening the package, the table is already in a semi-assembled state, and only the legs of the table are needed to complete the assembly of the product. It only takes two people 20 minutes to complete it, which is very simple.
PLAY FIELD: 18 mm MDF with One sided imitation cottonflannelette makes the play surface smoothly,the balls runclearly after been struck.
FALL BAGS: This table has a slideway pocket mouth, which is durable, crisp and layered, making it very enjoyable in family, club and professional games.
ACCESSORIES INCLUDES: Pool Cues, Pool Balls Billiard Set, Billiard Chalk, Billiard Triangle, Table Brush
PRODUCT FEATURES: This pool table not only has the function of pool table, but also has the function of table, which can meet two needs at one time. After leisure and entertainment, you can put down the panel for use.