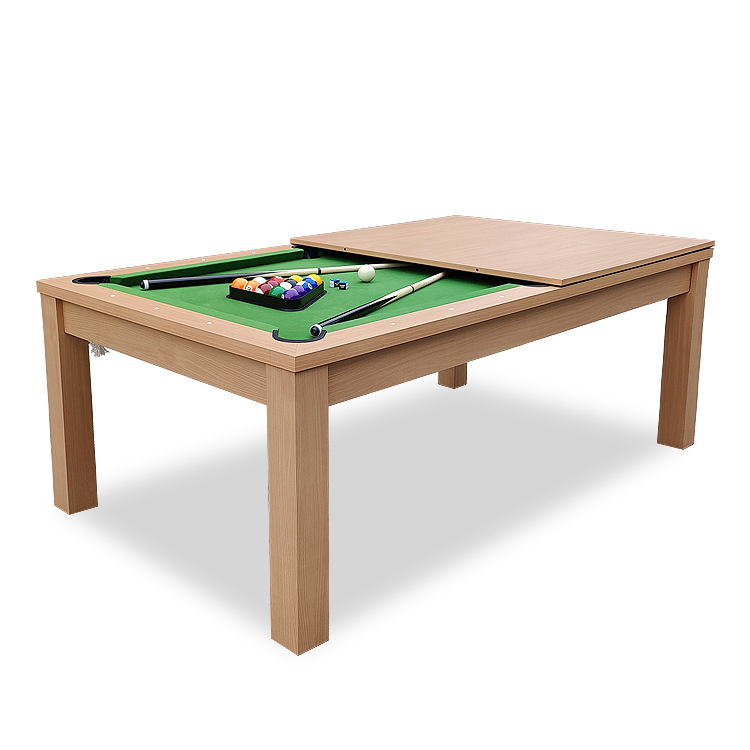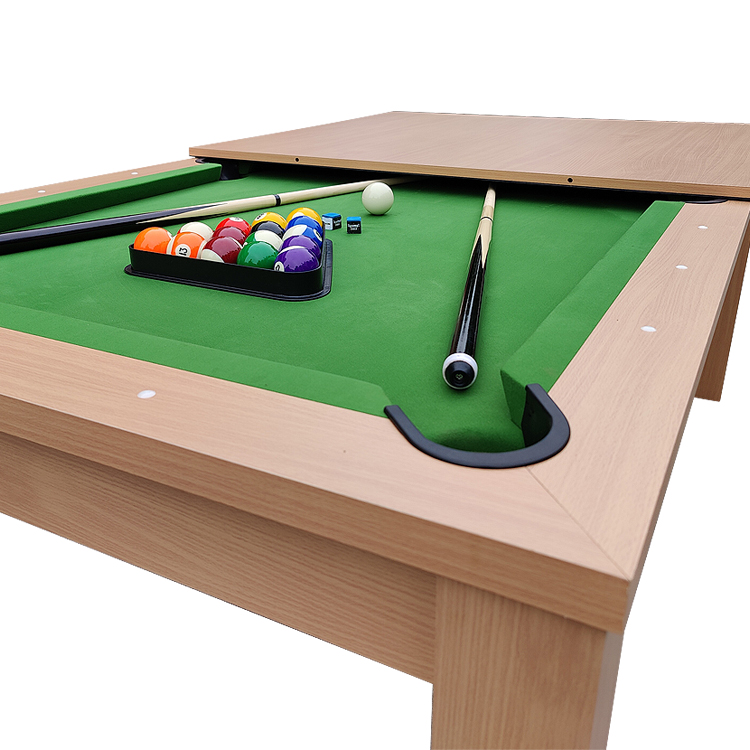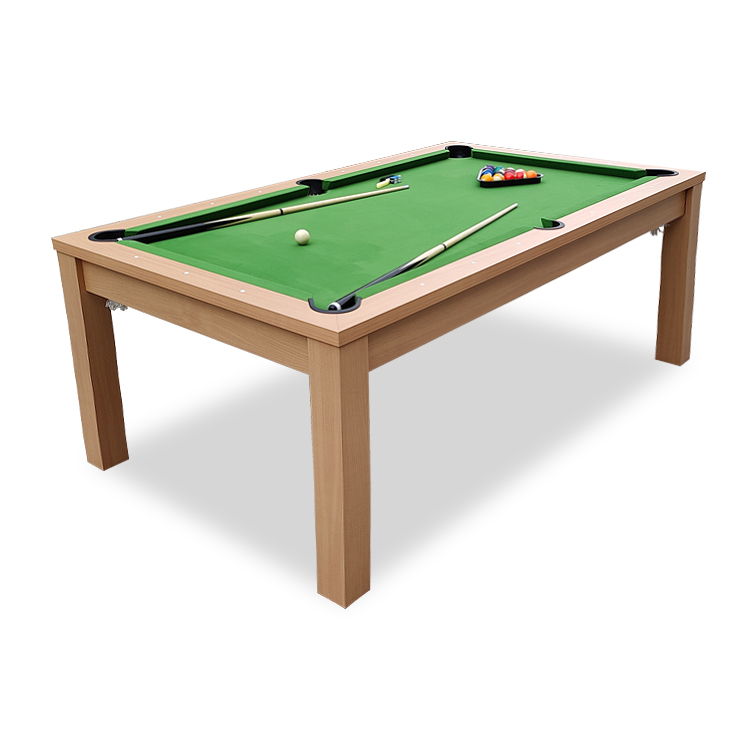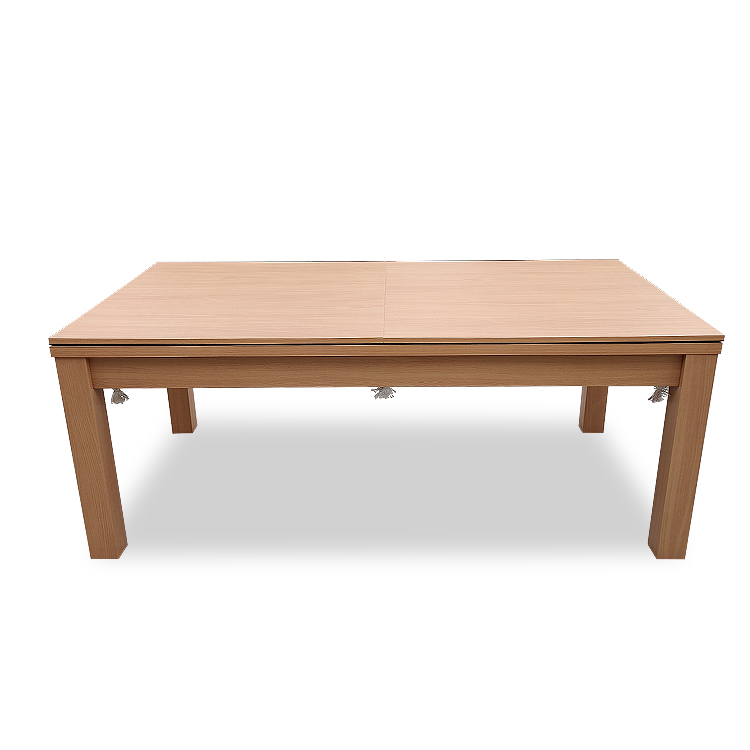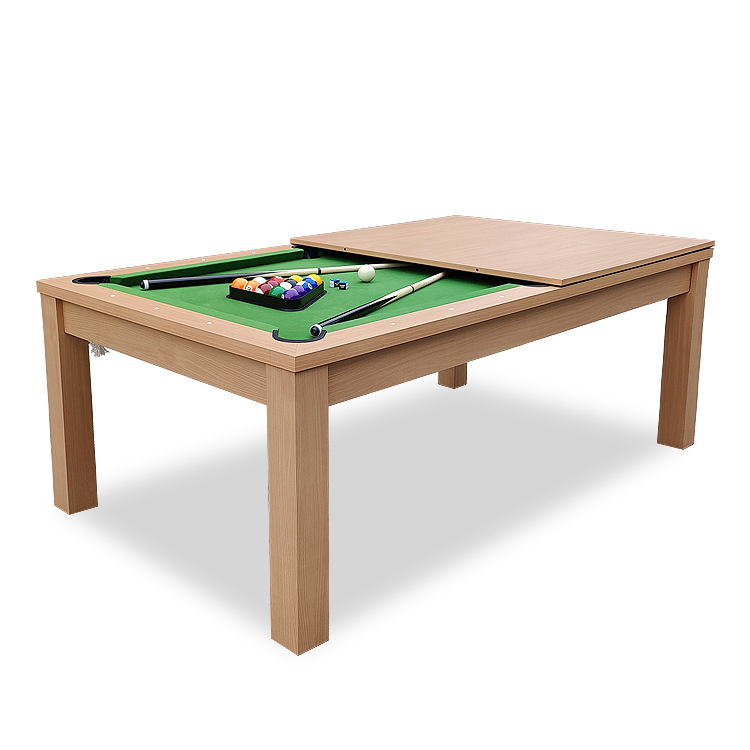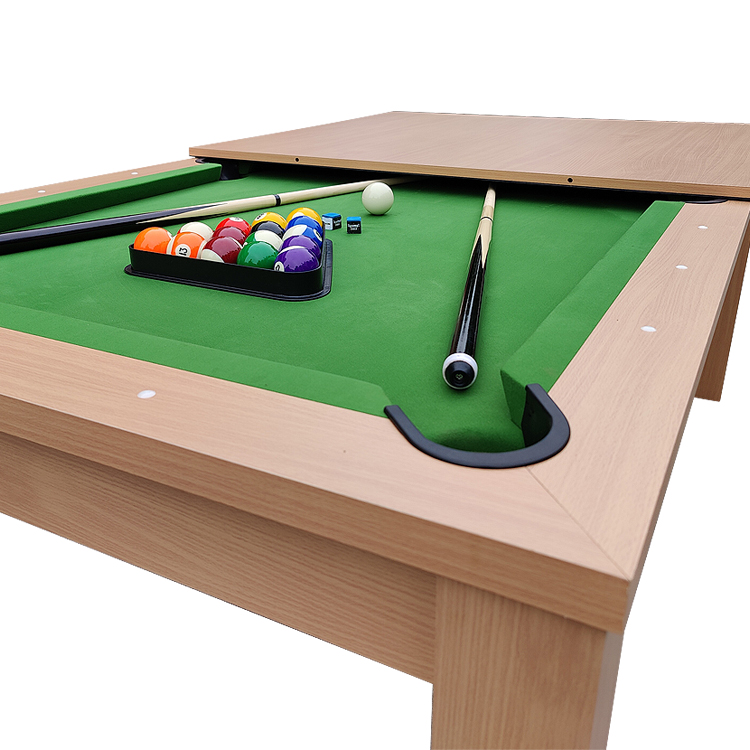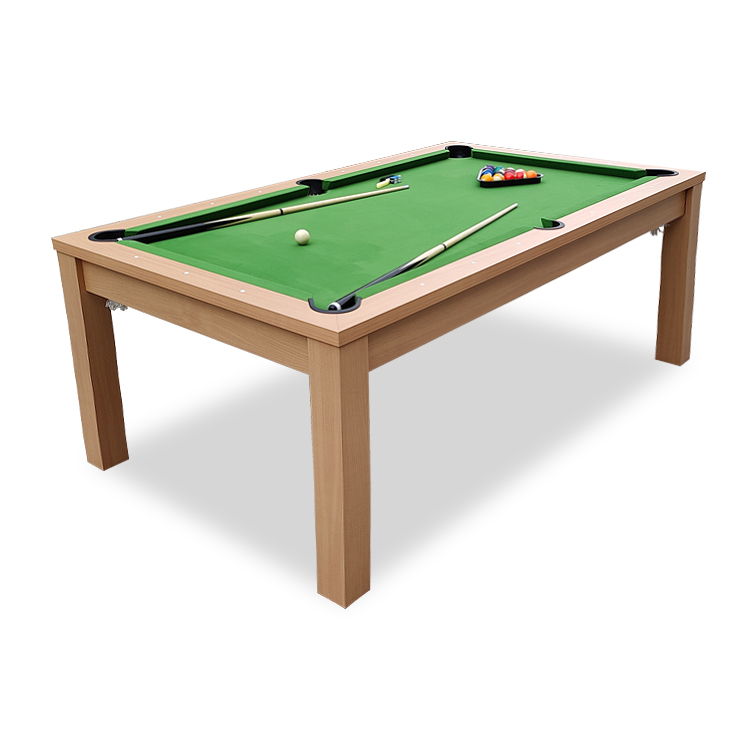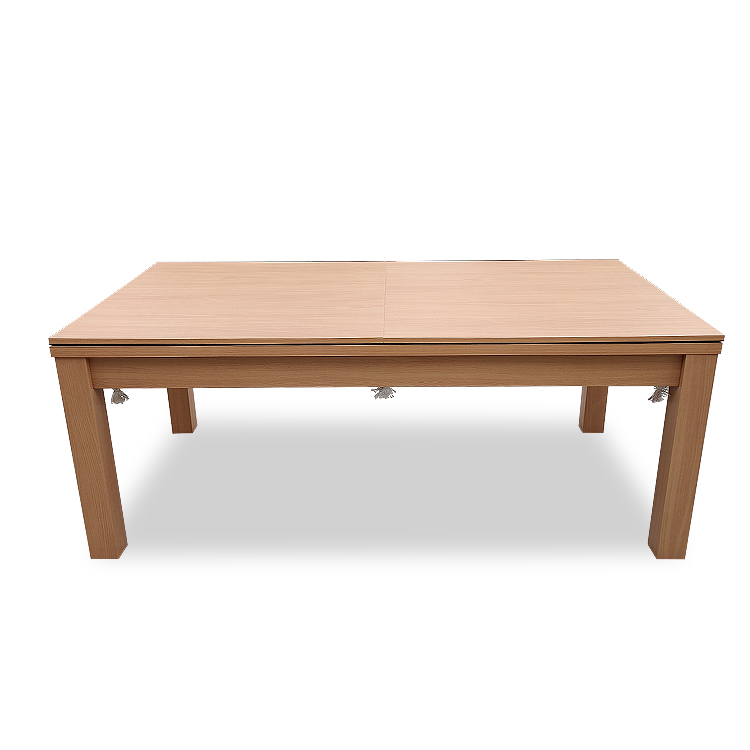 Home > Products > Billiard Table >
SZX Home & Entertainment 2 IN 1 Restaurant Pool billiard table with dining table 7 feet for sale

Table Detail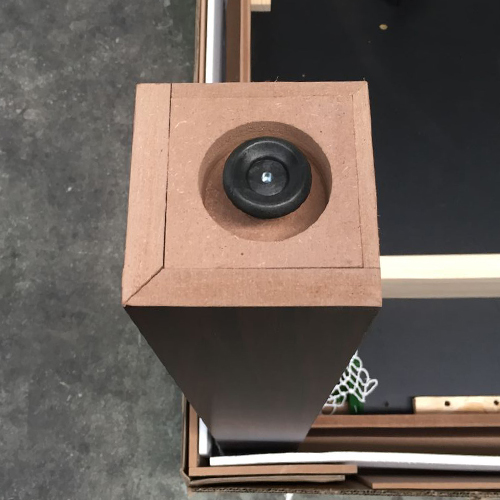 1. Adjustable table legs
Billiard table legs can be adjusted to adapt to a variety of conditions not only smooth surface bumpy surface.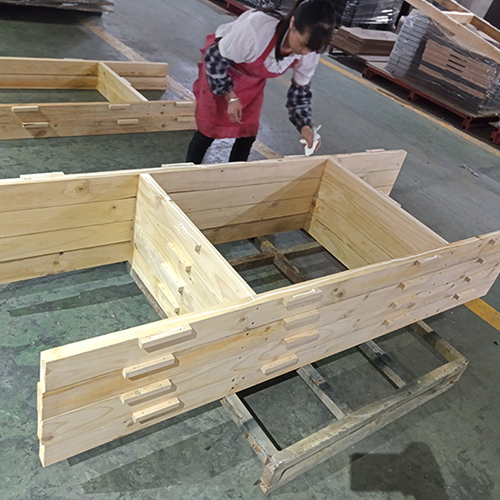 2. Solid wood fram
The pool table uses a solid wood frame, which is less prone to bending, deformation and more durable than medium-density boards.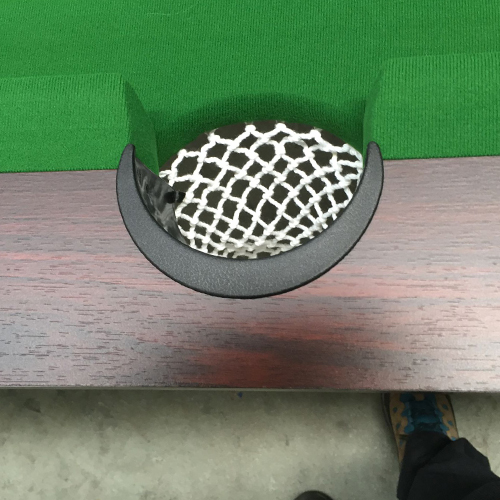 3. Mesh bag
The pool table mesh bag is made of cotton and linen, more durable, and the ball can be changed according to demand.
About This Item
SUITABLE PLACES: This 7-foot 2-in-1 all-purpose billiard table is perfect for families and can be used in living rooms and outdoor courtyards to not only entertain but also serve as a table in everyday life.
EASY ASSEMBLY: After opening the package, the table is already in a semi-assembled state, and only the legs of the table are needed to complete the assembly of the product. It only takes two people 20 minutes to complete it, which is very simple.
PLAY FIELD: 18 mm MDF with One sided imitation cottonflannelette makes the play surface smoothly,the balls runclearly after been struck.
FALL BAGS: This table has a slideway pocket mouth, which is durable, crisp and layered, making it very enjoyable in family, club and professional games.
ACCESSORIES INCLUDES: Pool Cues, Pool Balls Billiard Set, Billiard Chalk, Billiard Triangle, Table Brush
PRODUCT FEATURES: This pool table not only has the function of pool table, but also has the function of table, which can meet two needs at one time. After leisure and entertainment, you can put down the panel for use.
The billiard table allows billiards to be played in the center of the house, resulting in a highly social atmosphere. Every game mode is accessible. You will locate the ideal pool billiard table to dining table by following your wishes. The one that will properly fit you and your surroundings.
A convertible pool dining table is a great addition to any house, especially if you're short on room. A convertible table instantly boosts the utility and versatility of a room by transitioning from a pool billiard table to a dining table.
An entertainer's dream, especially if you're dealing with a tiny area, is a pool table that also serves as a dining table. It includes all of the necessary accessories, like as cues and balls, to play a nice game of pool during the day. You may cover it with solid wood and turn it into a gorgeous dining table with a shiny finish in the evenings.
The advantages of billiard pool table with dining top
1. The most significant benefit of a convertible dining pool table is its adaptability. Because a convertible dining pool table serves several purposes, it may be a fantastic way to save space in smaller houses and apartments.
2. A dining pool table set may also be visually pleasing. A game table, as entertaining as it is, can instantly label a space as "recreational," which isn't necessarily desirable. A convertible pool table may hide its actual character by concealing its capacity to transform, allowing you to enjoy meals without compromise.
3. If you have children or dogs, you might want to consider a convertible pool dining table. The traditional pool table, while robust, is susceptible to damage from misuse and abuse. Tears and dents in the wood, as well as other types of damage, can undermine a table over time.
4. You may safeguard your billiard table by covering the top in plain sight if you get a combined dining pool table. As a result, it will be less likely to be damaged by youngsters or dogs.
What things to look for while buying
All pool tables, whether convertible or not, are composed of a variety of materials, many of which can impact the quality of play in either a favorable or bad way. As a result, it's critical to examine the build quality of a pool table.
1. Astonishing Playing Surface
The surface of a pool table is one of its most important components. Slate is often used for the flattest table surfaces, whereas wood is used for the less expensive, less exact table surfaces. Although less exact, wood allows for more freedom in moving the convertible tables due to its lighter weight. Slate tables are quite heavy, yet they play with greater accuracy.
SZX offers a 2 IN 1 Restaurant Pool Billiard Table with Dining Table Slate and Composite Material for your consideration. Our composite material is stronger than wood yet lighter than slate, giving our clients the "best of both worlds".
2. Top-Notch Rails
The rails of convertible pool tables frequently serve as dining table supports; therefore the rails of a transformable table may essentially make or break it. If the rails are not constructed of high-quality hardwood, they may ultimately compress and shatter beneath the strain of the eating surface.
Why Do I Need a Pool Table with dinning top?
Billiards is a game that you will love whether you are competitive or just looking for a pleasant way to pass the time. Pool tables, on the other hand, are frequently large and take up a lot of room. If you already live in a confined place, this can be an issue. As a result, the pool dining table is your finest alternative! It's a single table that can be used for two very distinct purposes: playing pool and eating, all while saving crucial household space.
1. Includes everything you need
Another advantage of this sort of table is that it generally comes with all the necessary equipment to play billiards. Cloths, pool balls, a triangle, and other items are commonly used. In certain variants, you'll additionally get benches to sit on rather of seats.
2. Easily Convertible
These pool table and dining table combinations also have the bonus of being able to convert from one to the other in a matter of seconds. The tabletop is usually the one that must be moved from one side to the other. In this way, you may move from dinner to billiards with your friends and family in a matter of seconds.
3. Ideal for your Family
This versatile table is available in a size that is suitable for both children and adults. It includes a detachable tabletop that can be swiftly changed when it's time to eat. It includes all of the pool and ping pong equipment you'll need.
4. Top-Notch manufacturing
Another advantage of this pool table with eating top is that it is built of wood, which makes it very robust, secure, and long-lasting. For a more smooth and professional game, it incorporates blended felt and True Roll bumpers.
Conclusion
If you're looking to purchase a pool table for your home, SZX has the ideal selection for you! Pool tables, however enjoyable they may be, are a significant investment in terms of both space and money. Investing in a table that is a superb pool table but can also be used for other reasons when you aren't playing pool is the greatest way to cut money and conserve space. Pool tables with eating tops are the ideal type of table for these uses.