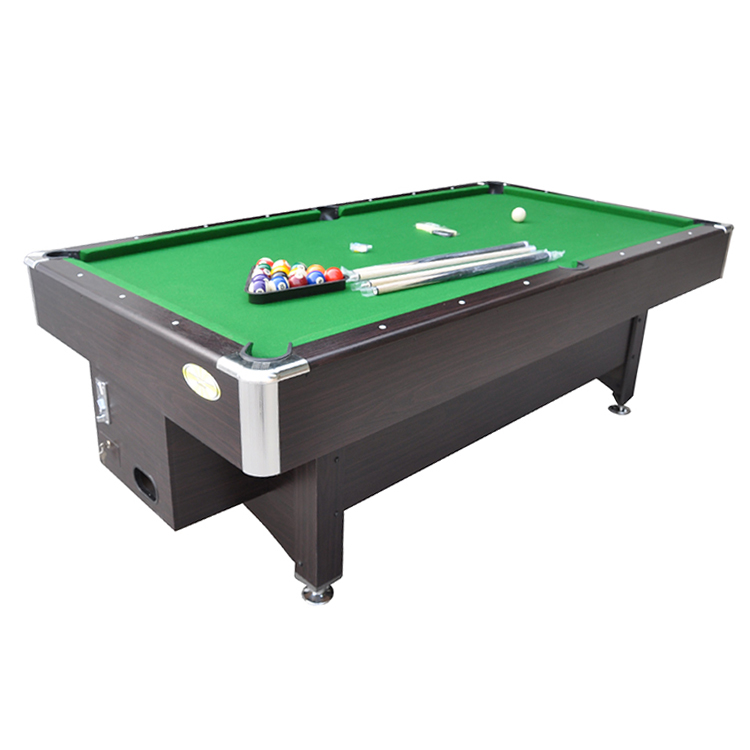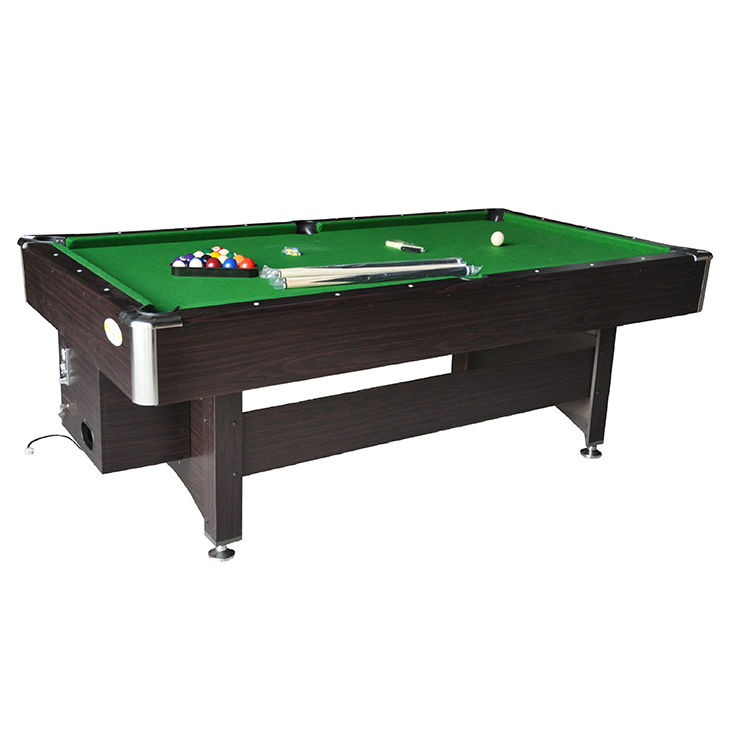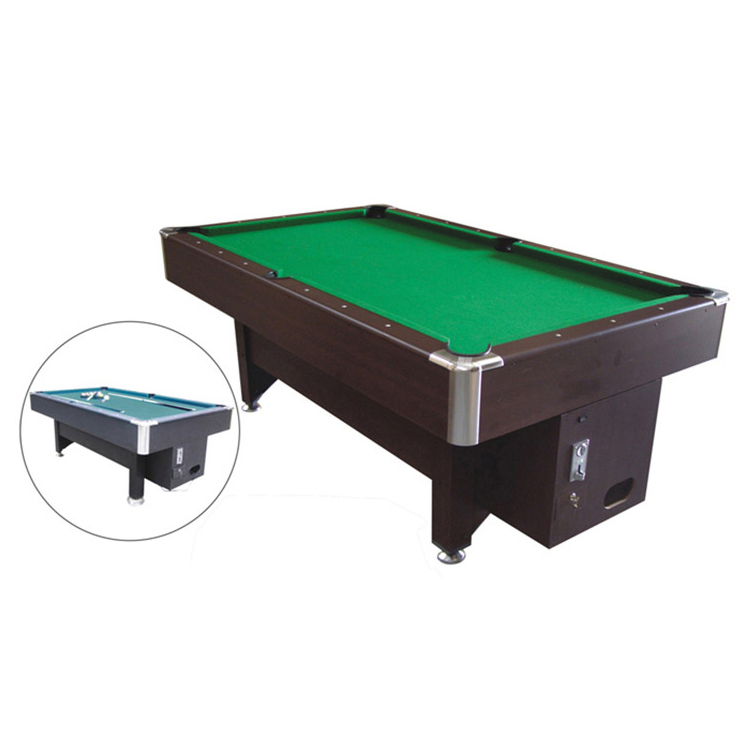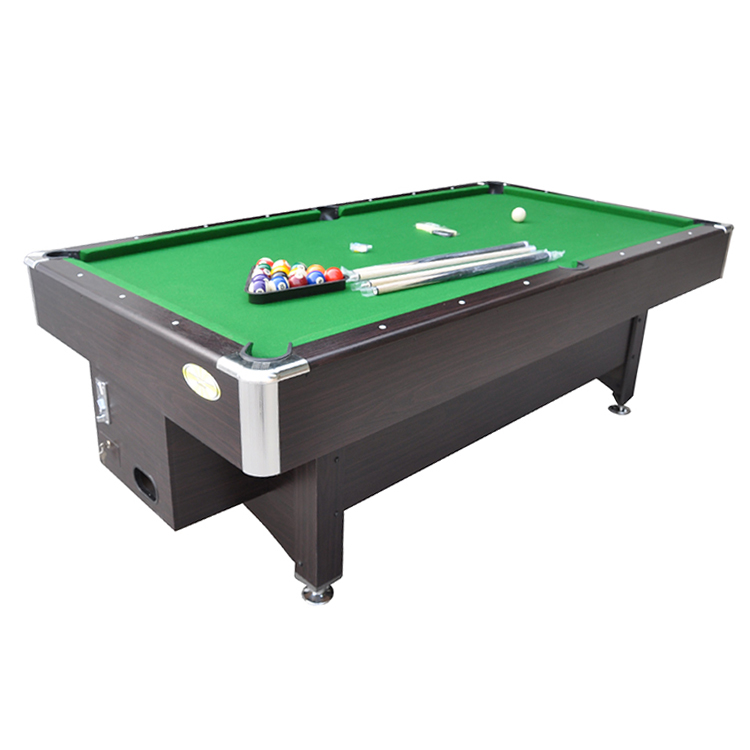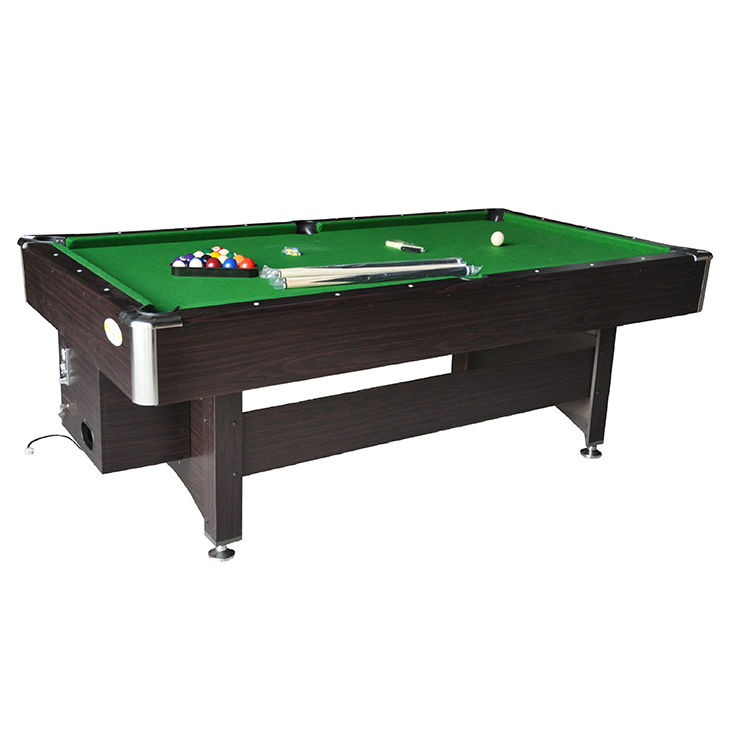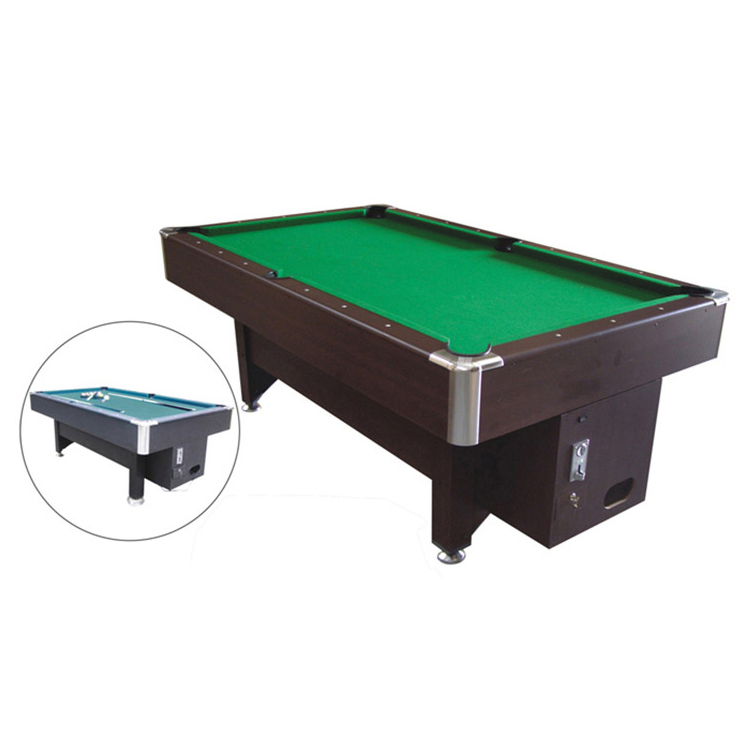 Table Detail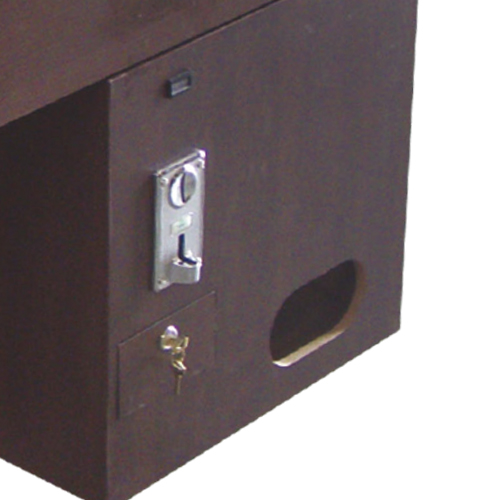 1. COIN-OPERATED DEVICE
This type of billiard table adopts coin-operated device, which has the advantages of less management personnel, low management cost and avoiding less charge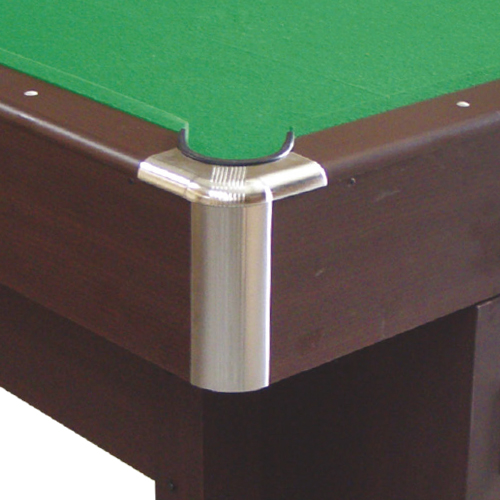 2. Silver ABS apron corners
The pool table uses a sleek surface with a silver ABS apron corner product. Looking very bright and light, easy to install, making the table look more beautiful and modern.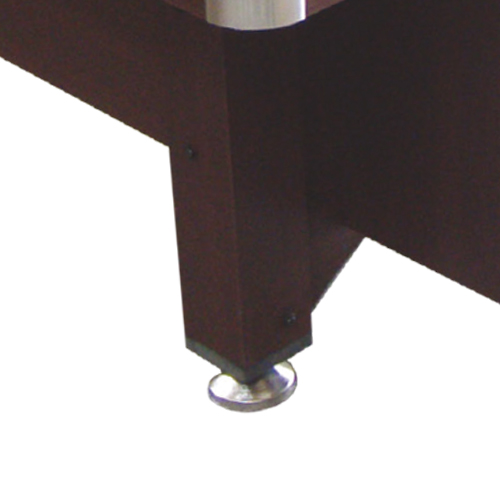 3. Freely adjustable leg
Through adjustable feet, you can adjust the height above the uneven floor to achieve the effect of desktop level, without affecting the horizontal rolling of the ball.
About This Item
ADJUST LEG LEVELERS: The leg level adjustment system makes the table adjustable in the case of uneven floors to suit your environmental needs to make the game as accurate and fair as possible.
COIN-OPERATED DEVICE: This type of billiard table adopts coin-operated device, which has the advantages of less management personnel, low management cost and avoiding less charge.
EASY ASSEMBLY: After opening the package, the table is already in a semi-assembled state, and only the legs of the table are needed to complete the assembly of the product. It only takes two people 20 minutes to complete it, which is very simple.
PLAY FIELD: 18 mm MDF with One sided imitation cotton flannelette makes the play surface smoothly, the balls run clearly after been struck.
SUITABLE PLACES: This 7ft/8ft/9ft billiard table is perfect for home use and can be used in living rooms, garages, basements and out yards, as well as in bars, game rooms and other entertainment venues.
ACCESSORIES INCLUDES: Pool Cues, Pool Balls Billiard Set, Billiard Chalk, Billiard Triangle, Table Brush