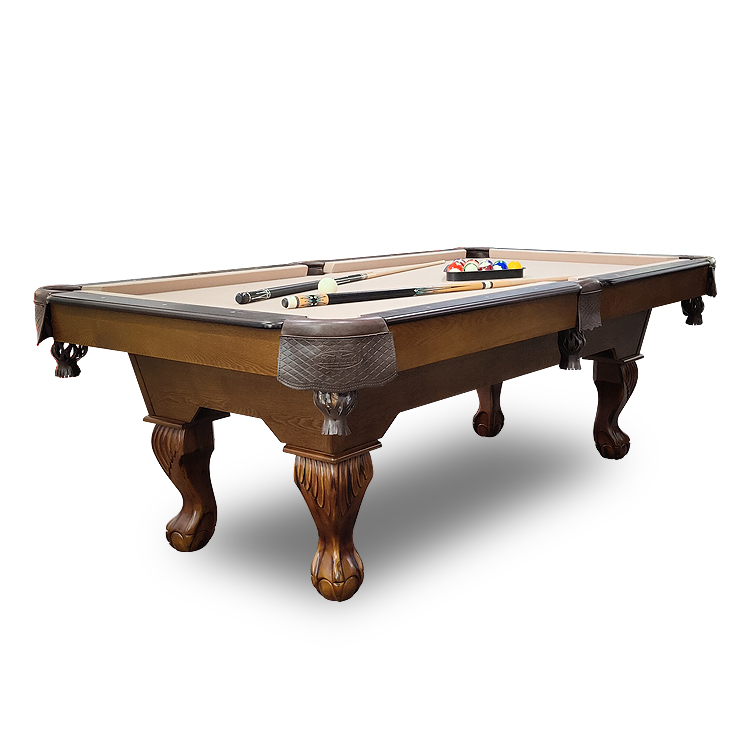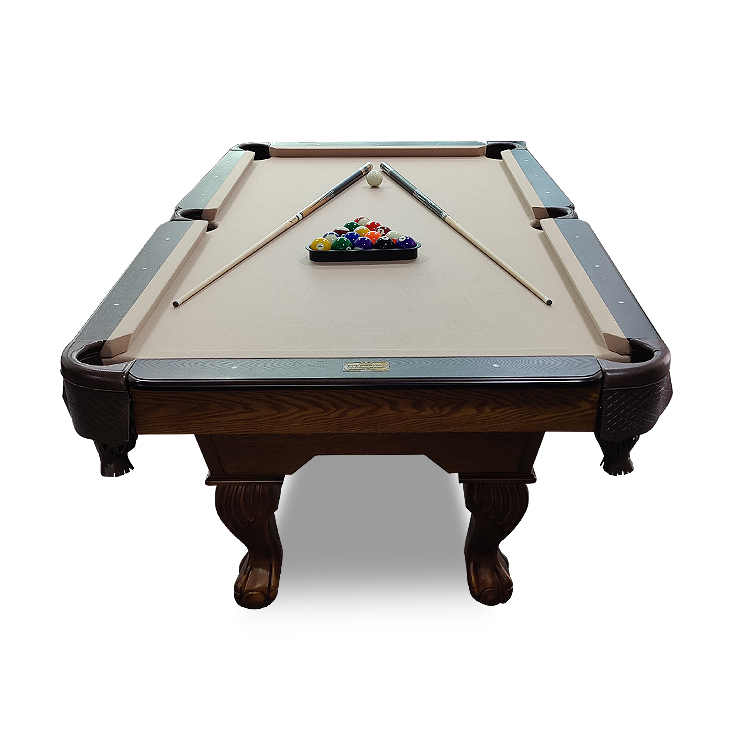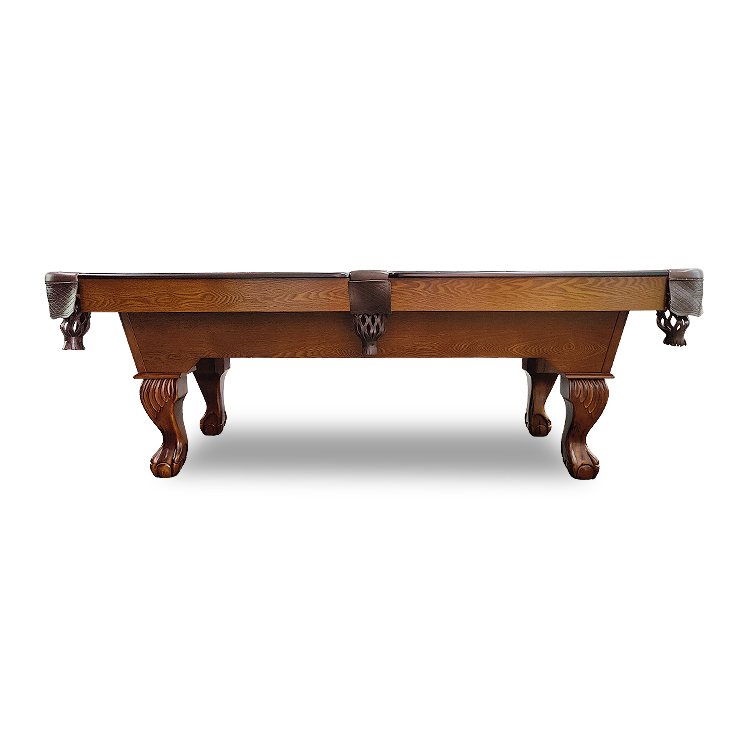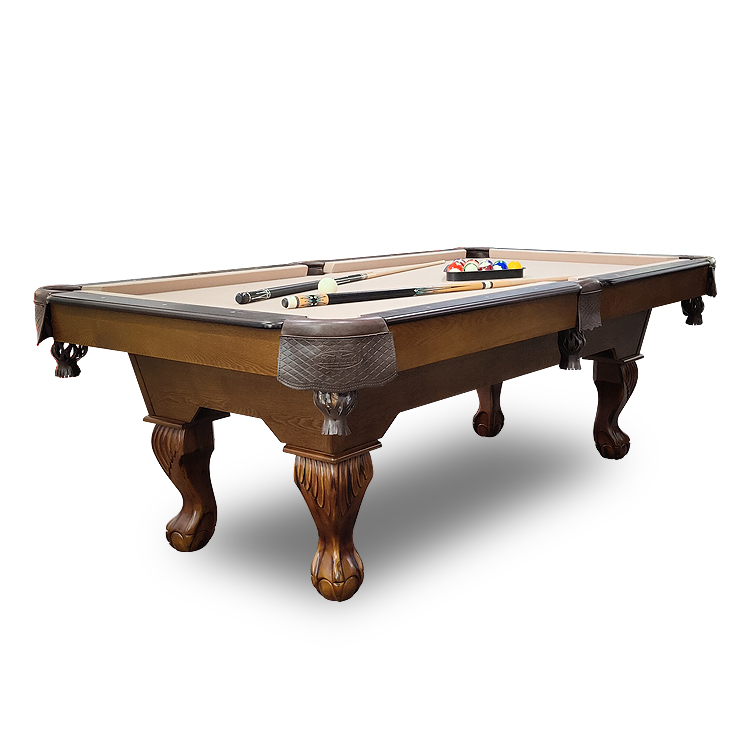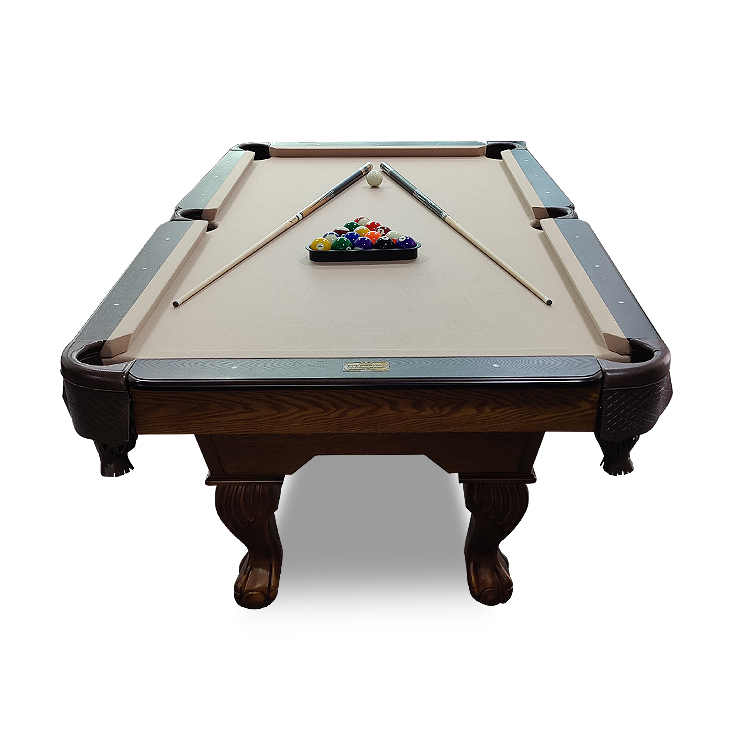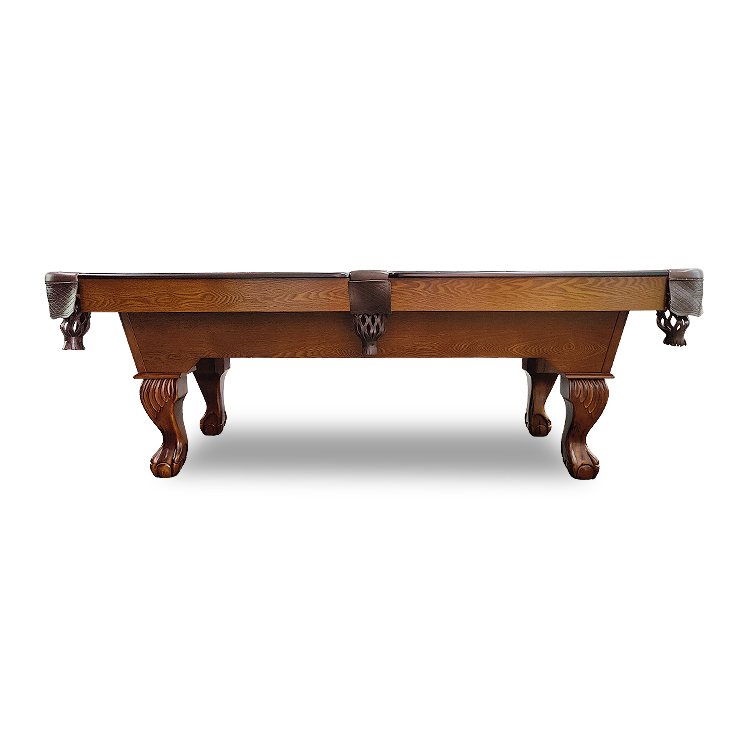 Table Detail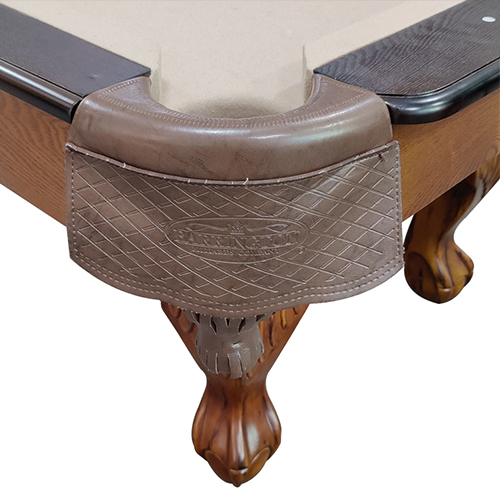 1. Leather Apron Corner
Leather mesh bag surface grain natural, smooth natural, feel good, beautiful color, can choose a wide variety of designs, with waterproof performance.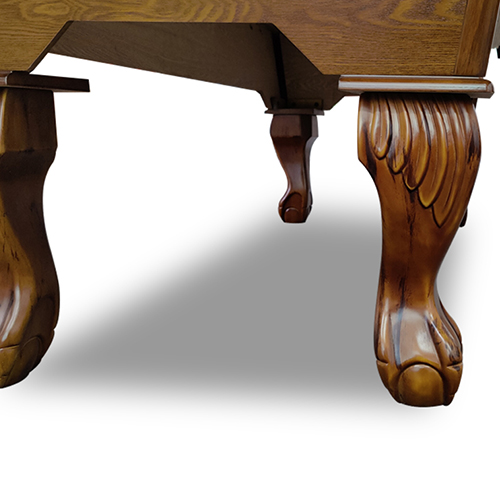 2. Solid Wood Carving
Solid wood billiard table legs have good visual characteristics, wood grain gives wood gorgeous and beautiful feeling. The bearing capacity of solid wood desk leg is also higher, won't worry about the situation of deformation and bending.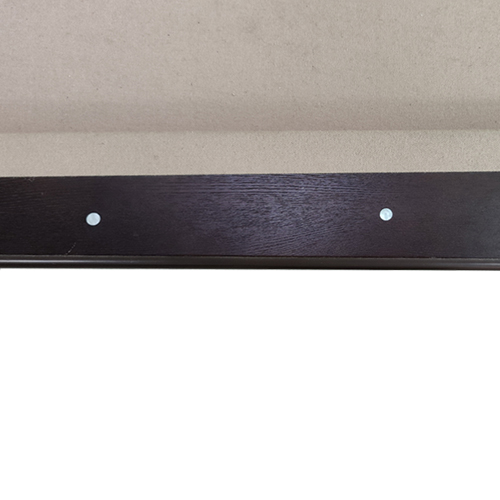 3. K66 Rubber
Billiard table body inlaid with white fixed points for beginners to learn billiards customers to provide easy to understand the direction of the ball also ensure the probability of scoring.
About This Item
EASY ASSEMBLY: After opening the package, the table is already in a semi-assembled state, and only the legs of the table are needed to complete the assembly of the product. It only takes two people 20 minutes to complete it, which is very simple.
PLAY FIELD: 18 mm MDF with One sided imitation cotton flannelette makes the play surface smoothly, the balls run clearly after been struck.
SUITABLE PLACES: This 7ft/8ft billiard table is perfect for home use and can be used in living rooms, garages, basements and out yards, as well as in bars, game rooms and other entertainment venues.
ACCESSORIES INCLUDES: Pool Cues, Pool Balls Billiard Set, Billiard Chalk, Billiard Triangle, Table Brush
TABLE LEGS MATERIAL: The legs of this pool table are made of solid wood. Solid wood has the characteristics of natural environmental protection and pollution-free, and the appearance is characterized by generous line texture. The products made of solid.
APPEARANCE: This product adopts the technique of engraving, pays attention to the technique of embedding tracing color, the pattern design is rich, the sculpture is exquisite, showing the profound Chinese national culture.