Table Detail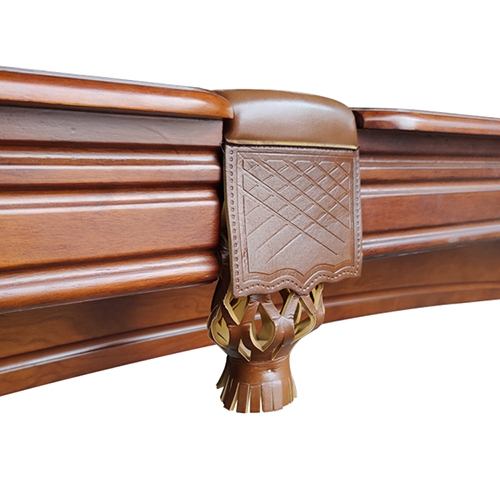 1. Drop Pockets with Leather top and PU flaps
Leather mesh bag has natural grain, smooth and exquisite, good feel. Durability is not easy to damage, can ensure the use of the product time.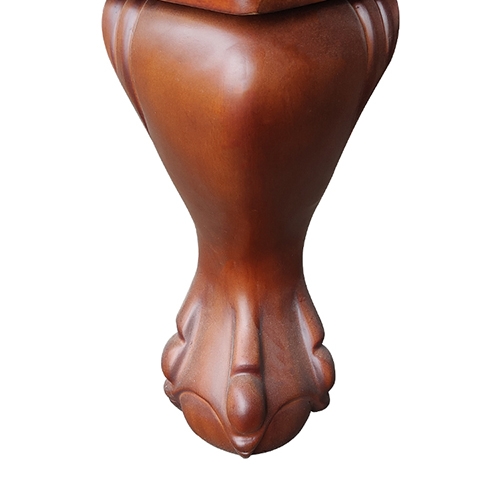 2. 4 each Claw legs, made of PU with NC
The legs are made of PU solid wood, and the legs are designed in the shape of tiger feet, which are more ornamental and artistic and firmly support the body.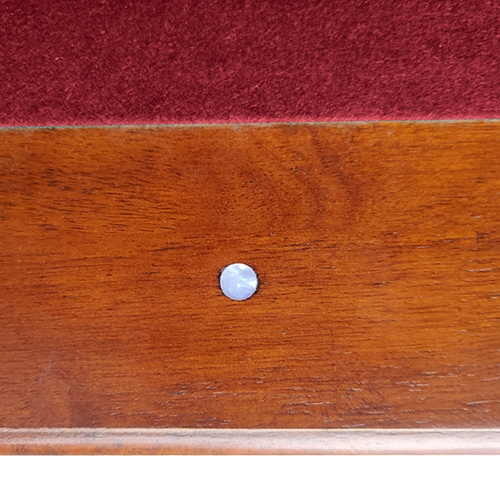 3. Scratch resistant top rail
The lacquered rubber wood protects the top rail, prolongs the service life and ensures that the product is not vulnerable to scratches.
About This Item
LEATHER MESH BAG: Leather mesh bag has natural grain, smooth and exquisite, good feel. Durability is not easy to damage, can ensure the use of the product time.
EASY ASSEMBLY: The assembly of this product is simple and convenient, saving the cost of professional manual assembly. Two people can do it in 20 minutes.
PLAY FIELD: Imitation marble plywood material heat and cold resistance, strong and not easy to break, 50% wool cloth, play up the surface smooth, play up to run clear.
SUITABLE PLACES: This pool table is ideal for professional use and can be used in professional stadiums and professional billiard homes.
TABLE LEGS MATERIAL: Four claw shaped legs, made of PU solid wood, tiger claw shape is more ornamental and artistic, support the body firmly.
ACCESSORIES INCLUDES: Pool cues, pool balls, solid triangle, solid brush, billiard chalk