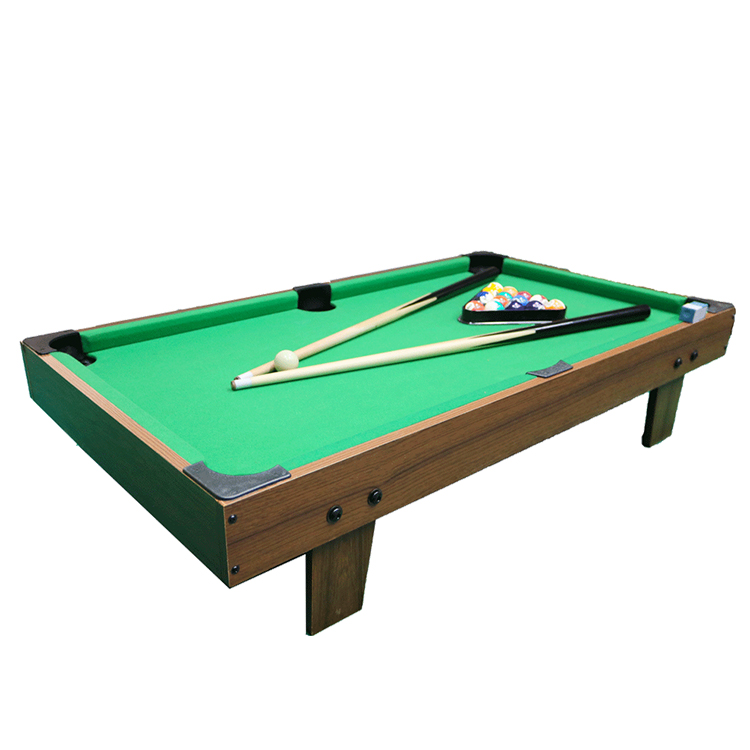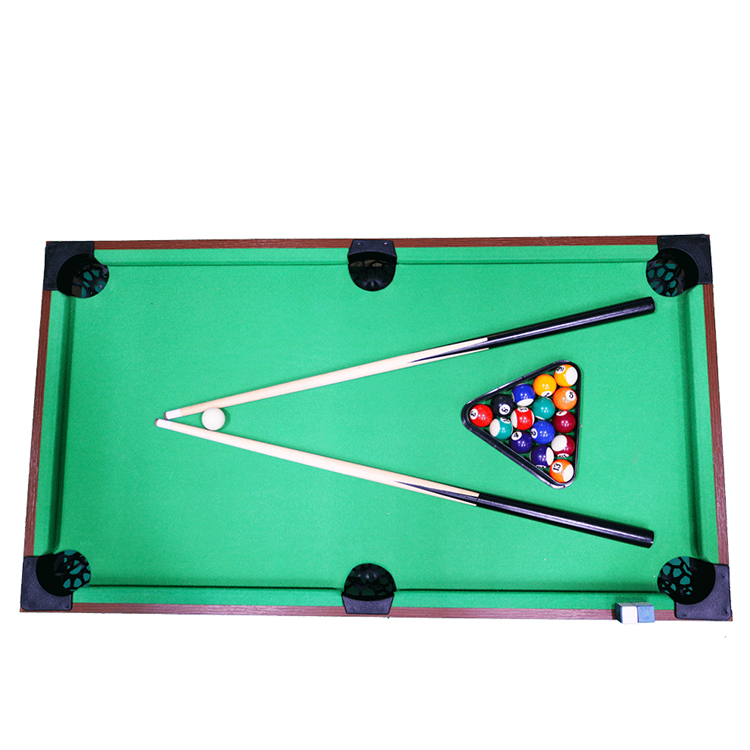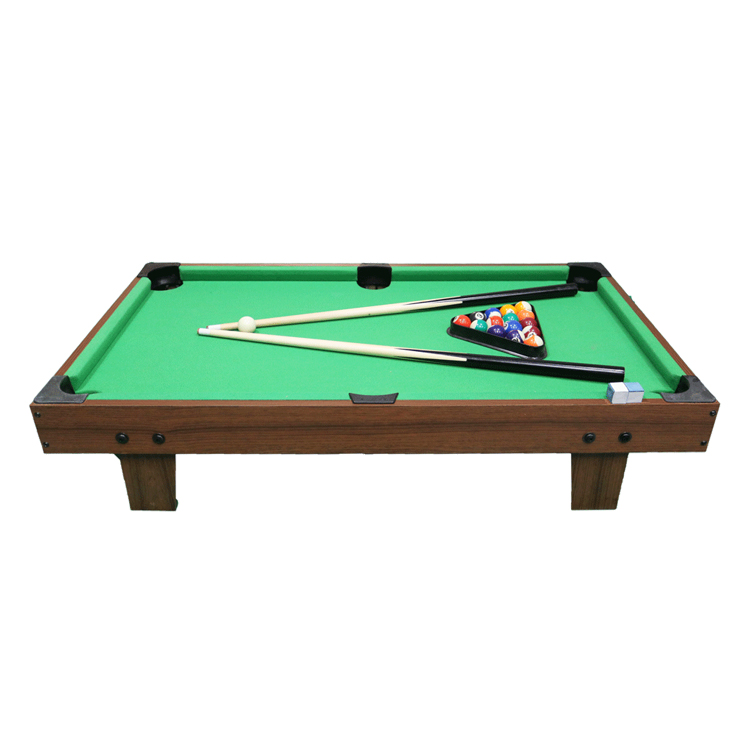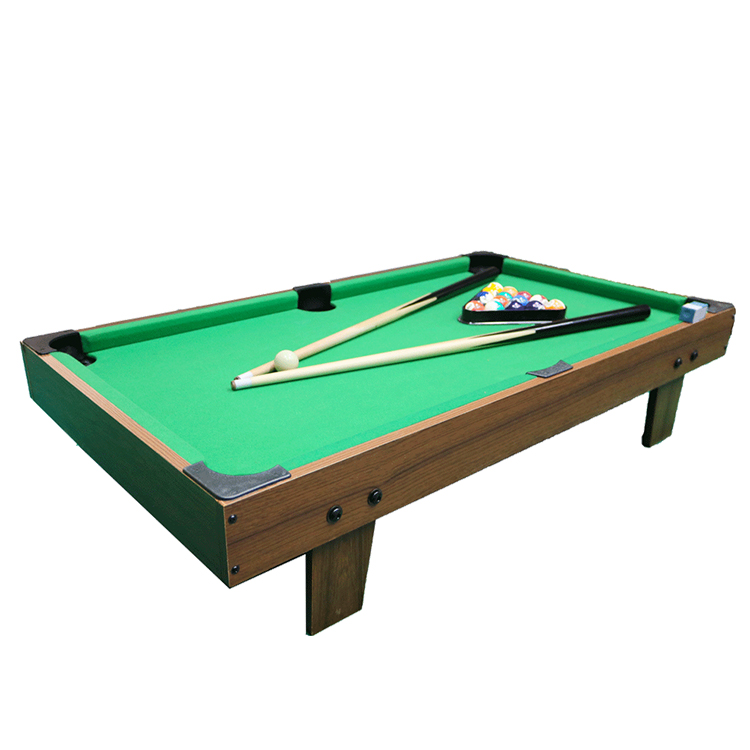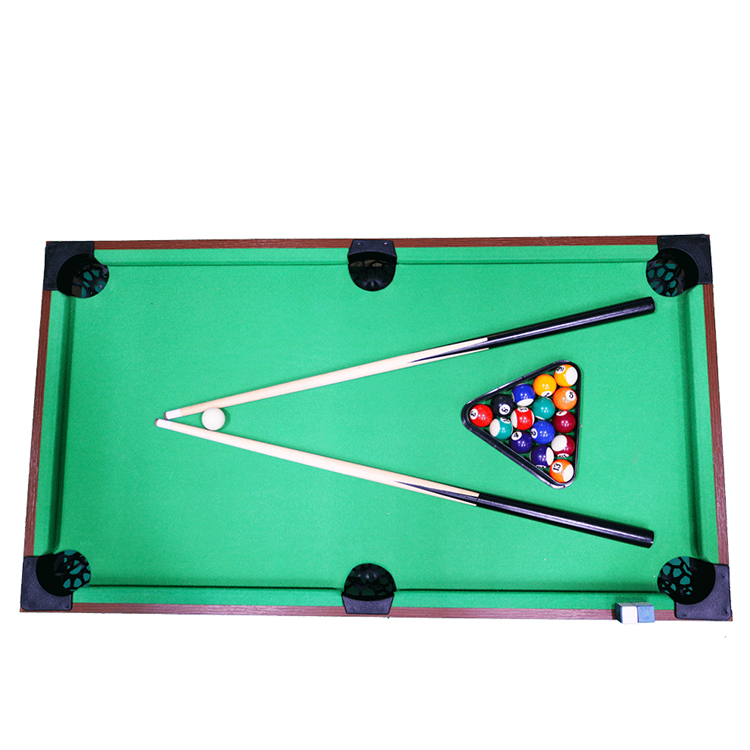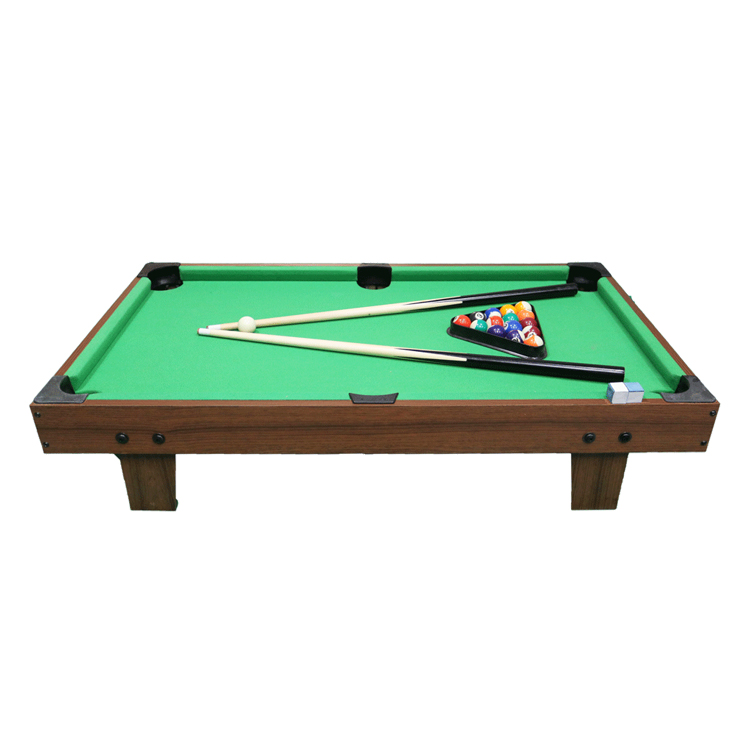 Table Detail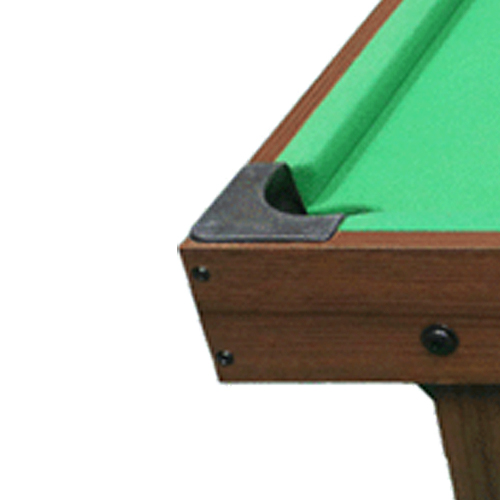 1. Black ABS apron corners
The pool table uses a sleek surface with a black ABS apron corner product. Looking very bright and light, easy to install, making the table look more beautiful and modern.
2. Table body
The mini pool table is 8.5 inches high, effectively ensuring the safety of children playing, and can also be placed on any table for adults to play.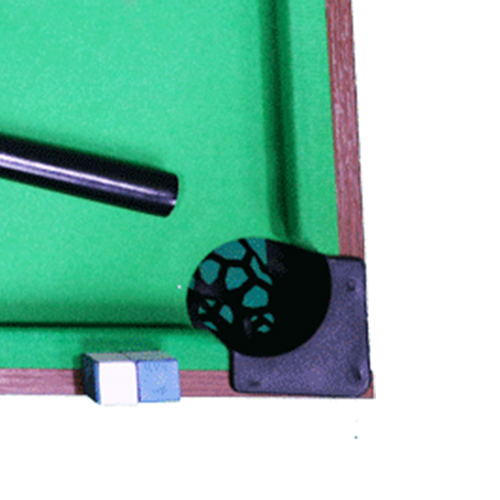 3. Mesh bag
The pool table mesh bag is made of cotton and linen, more durable, and the ball can be changed according to demand.
About This Item
TABLE LEG: The mini pool table is 8.5 inches high, effectively ensuring the safety of children playing, and can also be placed on any table for adults to play.This pool table is a great choice for both adults and children.
BENEFITS OF A MINI POOL TABLE: Mini billiard table is a toy for adults and children to entertain together. It is also a way of communication between children and parents. It can also help children coordinate their eyes, hands and brain and improve their thinking.
EASY ASSEMBLY: After opening the package, the table is already in a semi-assembled state, and only the legs of the table are needed to complete the assembly of the product. It only takes two people 20 minutes to complete it, which is very simple.
PLAY FIELD: One sided imitation cotton flannelette makes the play surface smoothly, the balls run clearly after been struck.
SUITABLE PLACES: This 3FT Mini billiard table is perfect for home use and can be used in living rooms, garages, basements and out yards, as well as in bars, game rooms and other entertainment venues.
ACCESSORIES INCLUDES: Pool Cues, Pool Balls Billiard Set, Billiard Chalk, Billiard Triangle, Table Brush