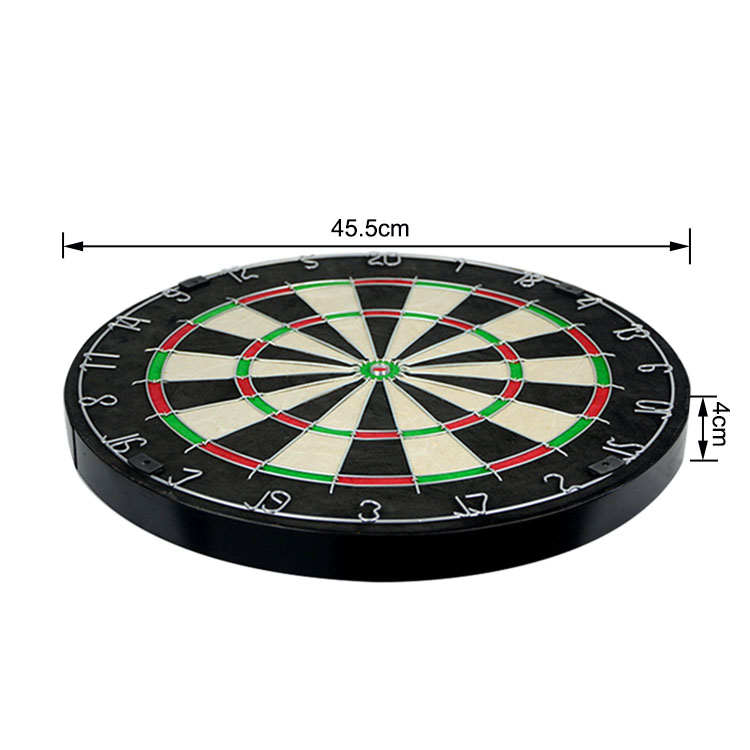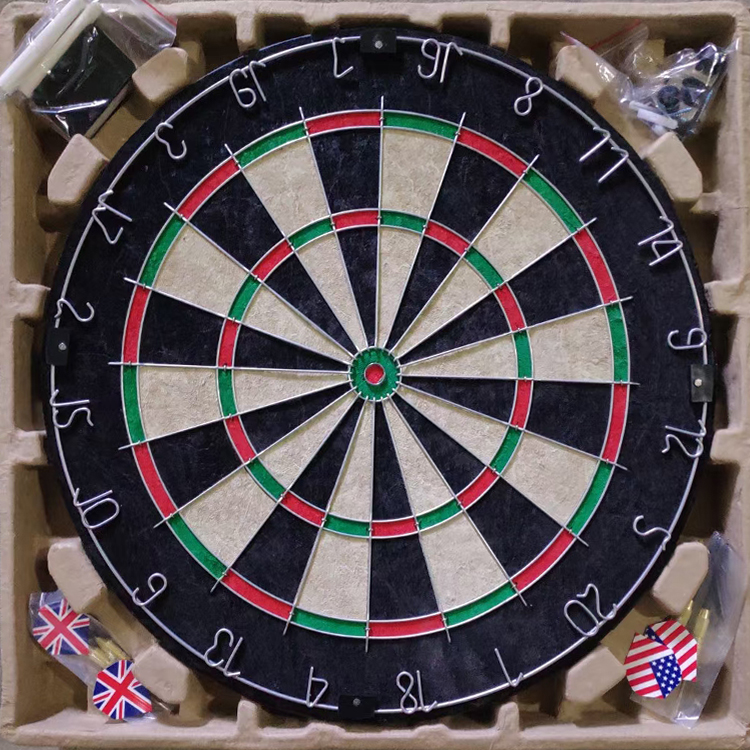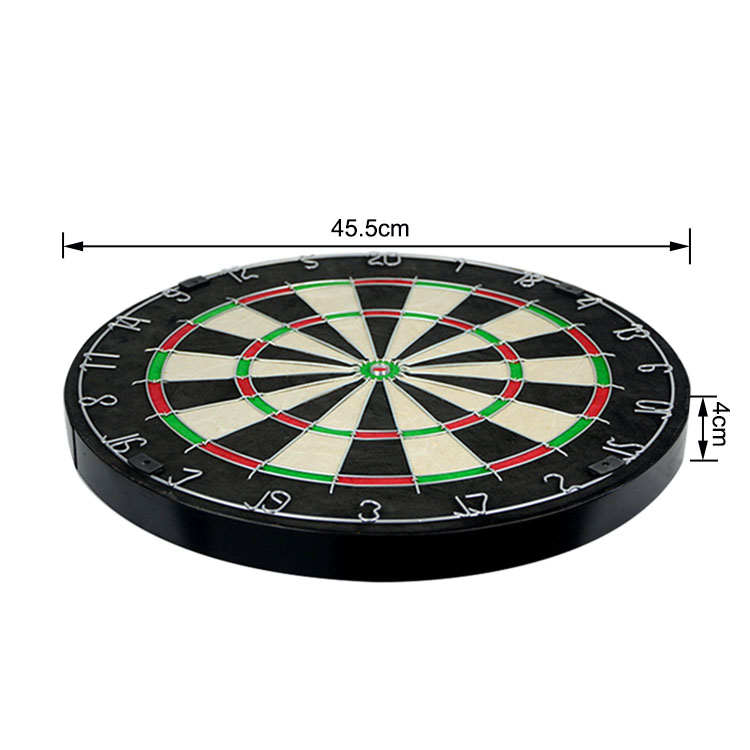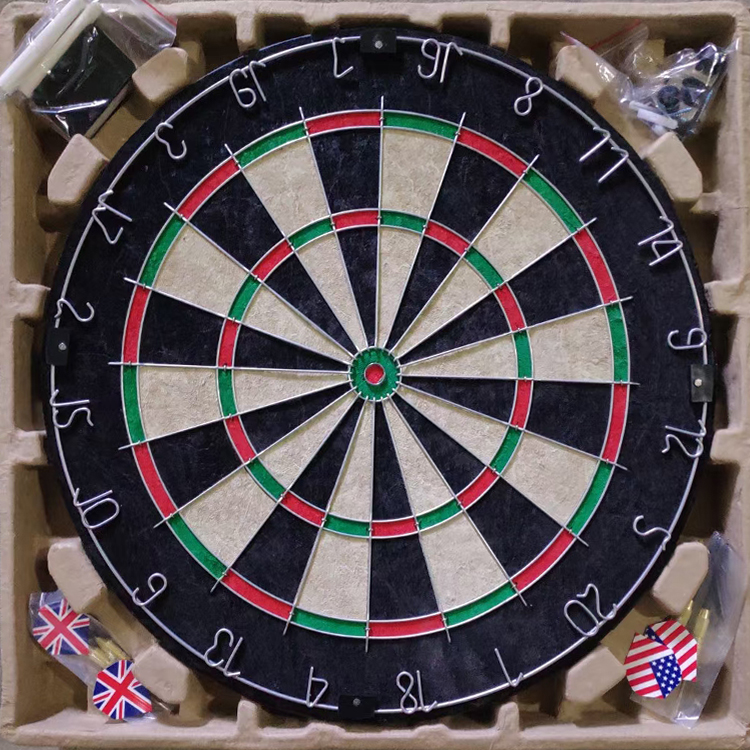 Table Detail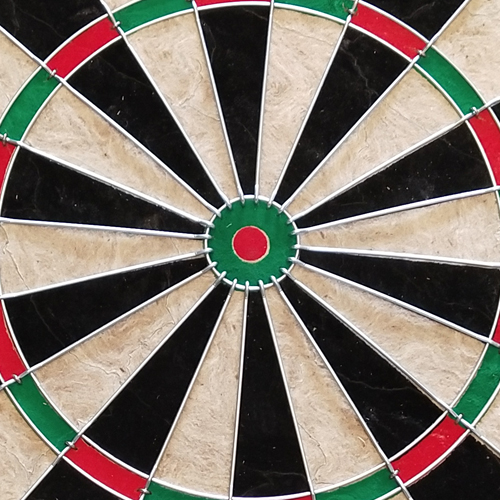 1. Self-Healing Sisal Fibers
Compressed A sisal fibers heal over time, ensuring your dart board is always ready for more, perfect for steel tip darts.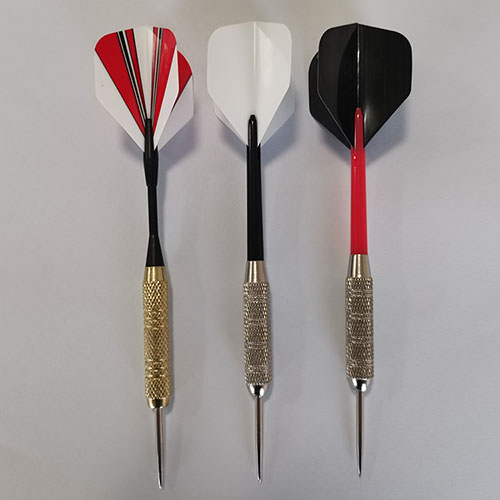 2. Steel darts
Unbreakable dart Aluminium shafts make the steel tip darts much more durable. High quality brass plated steel barrels with unique
design provide exceptional balance and steady.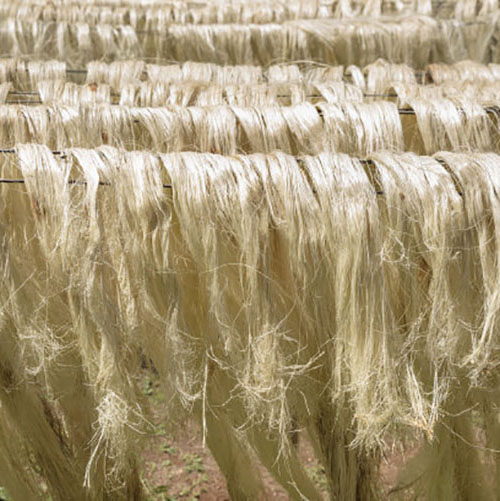 3. High-Grade Sisal
Carefully select high-Grade sisal, committed to improve the quality of the Dartboard, to meet the requirements of customers.
About This Item
SELF-HEALING SISAL FIBERS: Compressed sisal fibers heal over time, ensuring your dart board is always ready for more, perfect for steel tip darts.
CIRCULAR SPIDER WIRE: Steel spider wire and staple-free bullseye helps to reduce bounce-outs and deflections.
REGULATION SIZE: 18" diameter face so you'll play on the same size dart board as the pros.
ROTATING NUMBER RING: Detachable number ring allows you to rotate the board, letting the sisal fibers heal and extending the dartboard's life.
EASY SETUP: Includes easy-to-use mounting hardware, two sets of darts, a throw line, and throw line measuring tape so you'll be playing in no time.
The bristle dartboard is the most common dartboard used by professional dart players. To be honest, it's the only dartboard with material that can survive a long period while still providing elite players with the accuracy they expect. Bristle is a substance made up of sisal fibers, which are a kind of plant fiber.
Manufacturing process of dart boards?
The major material in today's dartboards is sisal or hemp, which is imported from Africa by English dartboard producers. The sisal strands are cleansed and braided into long skeins, which are then molded into a 3 inch diameter paper-covered tube. After then, the tube is sliced into 1-inch-thick wafers.
The reality is that you can get a fantastic dart board for less than $100. You should not feel compelled to deplete your wallet as a novice. I strongly advise you to spend a modest amount of money without going overboard.
Dart Boards Come in a Variety of Shapes and Sizes
1. Bristle Dart Boards are the first item on the list.
2. Paper Dart Boards with Coiled
3. Electronic dart boards are the third option.
4. Dartboards with magnets.
5. Dartboards made of wood.
6. Dartboards made of cork.
Self-healing dartboard?
Self-healing is a characteristic found on the majority of high-end dartboards. This ability is only seen in dartboards constructed of high-quality sisal fibers. There are, however, exceptions. The capacity of the dartboard, or, to be more exact, the sisal fibers, to begin filling the gaps formed by the darts hitting the board, is known as self-healing.
Time required for a Dartboard to Heal?
The holes caused by the darts will seal and "heal" over time. The mending process takes time, and the amount of time it takes varies based on the surroundings and how often you play. Contrary to popular belief, the more you play, the better the healing will be since the sisal strands will be able to move and adjust.
How to select the best self-healing Dartboard?
There are a few things you should be aware of and keep in mind.
1. Checking the wiring is one of the first things you should do. In an ideal world, the wiring should be as simple as feasible. Almost all manufacturers now employ thin "blade" wire, which decreases bounce-outs dramatically.
2. A bull's area devoid of staples is also a must-have.
3. Having a dartboard with a retractable numbers ring would be ideal. It's found on the majority of high-quality dartboards, and it's a must-have if you want your dartboard to survive a long time. The reason for this is because you may rotate your dartboard using a detachable numbers ring.
4. Food-grade ink should be used to paint the board for the greatest visibility and feel.
5. You'll need a good dartboard wall bracket that allows you to effortlessly install, rotate, and remove the dartboard.
6. Warranty! Don't forget to verify the dartboard's warranty. How long does it last, and what precisely does it cover? Lemons can be found even in well-known and well-tested brands, so be sure your back is protected.
How to take care of your dartboard
All Shot Darts' bristle dartboards are composed of high-quality sisal, allowing you to play more and for them to endure longer. However, like with any bristle dartboard, the wear must be uniformly distributed throughout the full surface of the board, or the sisal will become over-compacted, making it difficult for darts to 'stick'.
Get into the habit of putting your bristle dartboard on high rotation, just like the 70s rock hits playing on the turntable in your mancave or woman shed. Choose a dartboard with a movable number ring so you may rotate your board on a regular basis. For a board that is used a couple times a week, we recommend doing this every two week.
Keep water away from your dartboard
Natural sisal, which is very absorbent and hence prone to moisture damage, is used to make bristle dartboards. Bristle boards are like Gremlins. When you get them wet, bad things happen? As a side note, try to keep a paper dartboard dry as well.
Give special care to your darts
Maintaining the points of your darts is an important element of caring for your dartboard. Sharp, straight points are preferred over blunted or hooked points. When you remove hooked darts from the board, they draw out fibers, whereas worn, blunt dart tips induce over-compaction. It's a good idea to check your dart points on a regular basis and, if necessary, sharpen or replace them. A dart mat placed directly in front of your board can protect your darts from hard surfaces such as concrete and tiles. It also protects wooden and linoleum floors from darts, making it a win-win situation.
Best sisal board qualities
1. Self-Healing Sisal Fibers
Compressed Sisal Fibers The sisal strands in your sisal dart board will mend over time, guaranteeing that your sisal dart board is always ready for more, which is ideal for steel tip darts.
2. Steel darts
Dart that is unbreakable Steel tip darts with aluminum shafts are substantially more durable. High-quality brass-plated steel barrels with a one-of-a-kind design. The design provides great stability and balance.
3. High-Grade Sisal
Carefully pick high-grade sisal, devoted to improving the Dartboard's quality to fulfil client demands.
Conclusion
Self-healing dartboards, on the other hand, do not totally mend. The board's self-healing ability helps it to last much longer, but it will eventually wear out. Investing in a nice dart board is crucial. You won't have to do much searching before making a purchase because we've already done everything for you. SZX offers a high-quality self-healing sisal board. The quality of the SZX self-healing dart dartboard is excellent, and it appears to be a very long-lasting product. The dartboard is advertised as self-healing.