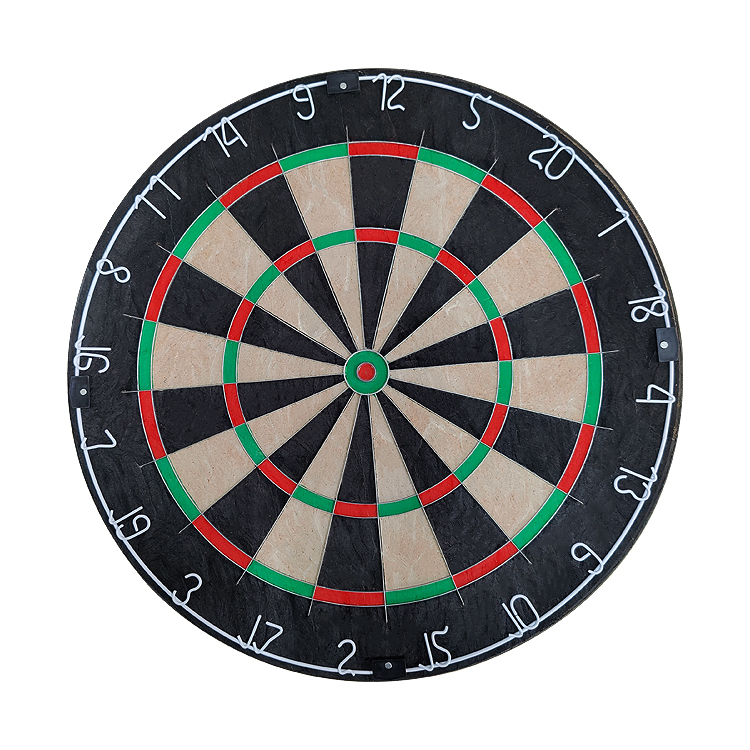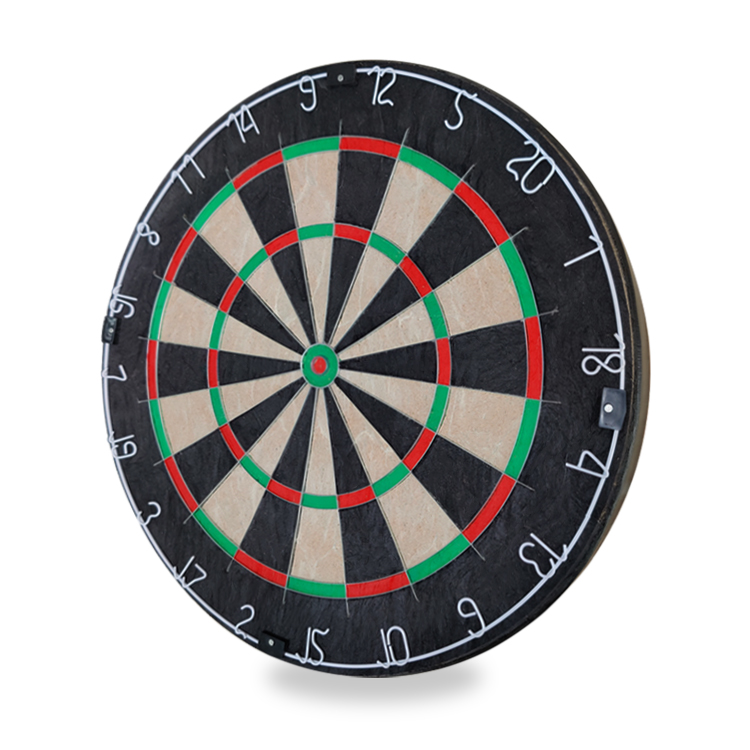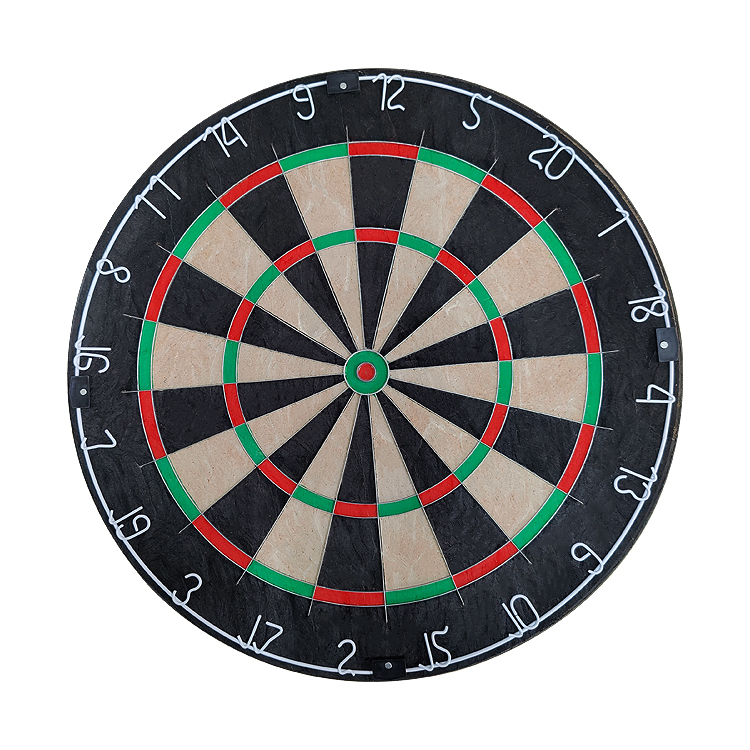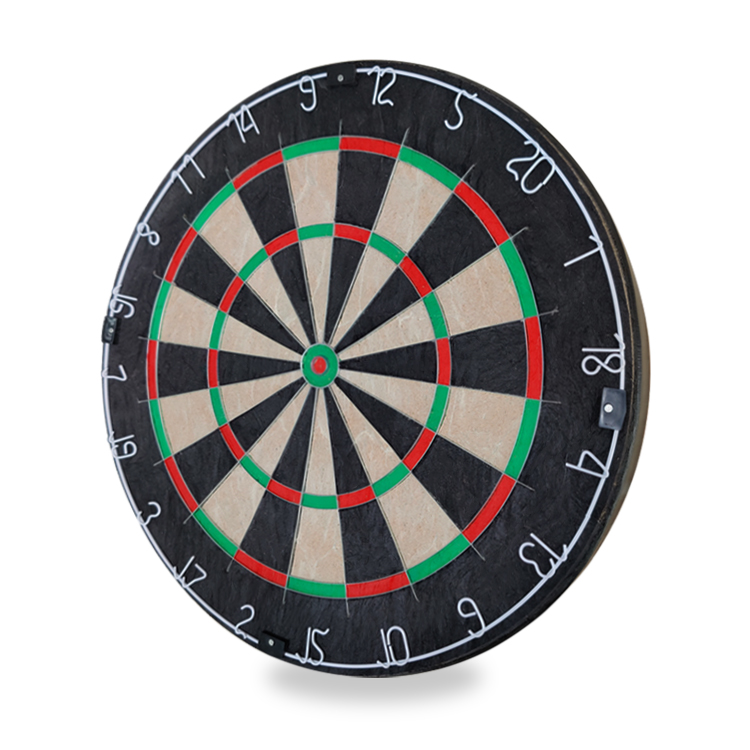 Home > Products > Dart Board >
Blade Bristle Dartboard with Staple-Free Bullseye for Higher Scores and Fewer Bounce-Outs

Table Detail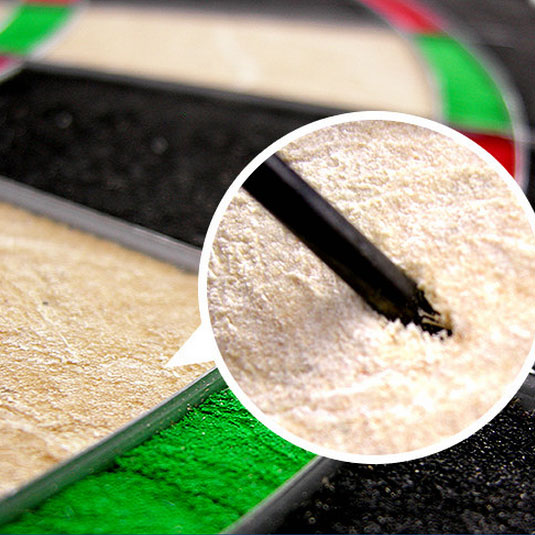 1. Self-Healing Sisal Fibers
Constructed from self-healing sisal fibers tightly bound for maximum durability. Blade bristle dartboard staple-free bullseye allows higher scores and fewer bounce-outs.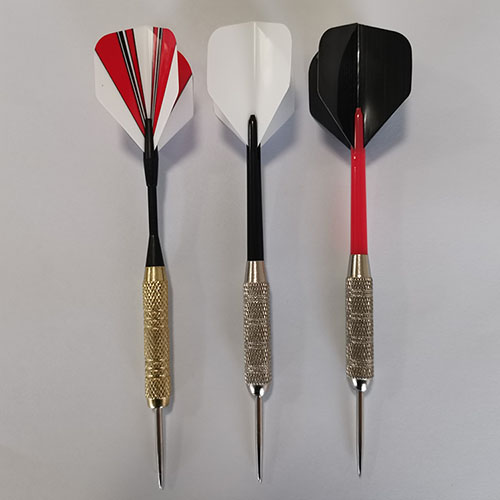 2. Steel darts
Unbreakable dart Aluminium shafts make the steel tip darts much more durable. High quality brass plated steel barrels with unique
design provide exceptional balance and steady.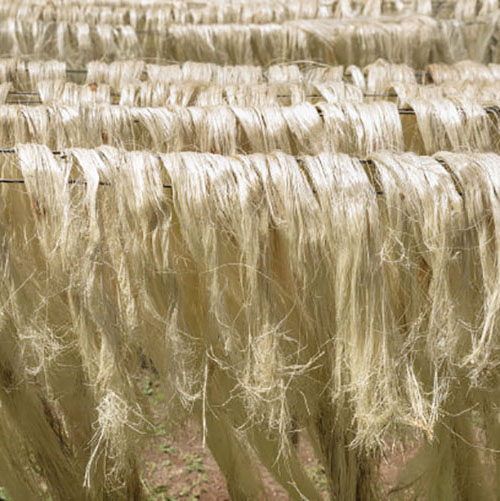 3. High-Grade Sisal
Carefully select high-Grade sisal, committed to improve the quality of the Dartboard, to meet the requirements of customers.
About This Item
SELF-HEALING SISAL FIBERS: Compressed sisal fibers heal over time, ensuring your dart board is always ready for more, perfect for steel tip darts.
BLADE SPIDER WIRE: Steel spider wire and staple-free bullseye helps to reduce bounce-outs and deflections.
REGULATION SIZE: 18" diameter face so you'll play on the same size dart board as the pros.
ROTATING NUMBER RING: Detachable number ring allows you to rotate the board, letting the sisal fibers heal and extending the dartboard's life.
EASY SETUP: Includes easy-to-use mounting hardware, two sets of darts, a throw line, and throw line measuring tape so you'll be playing in no time.