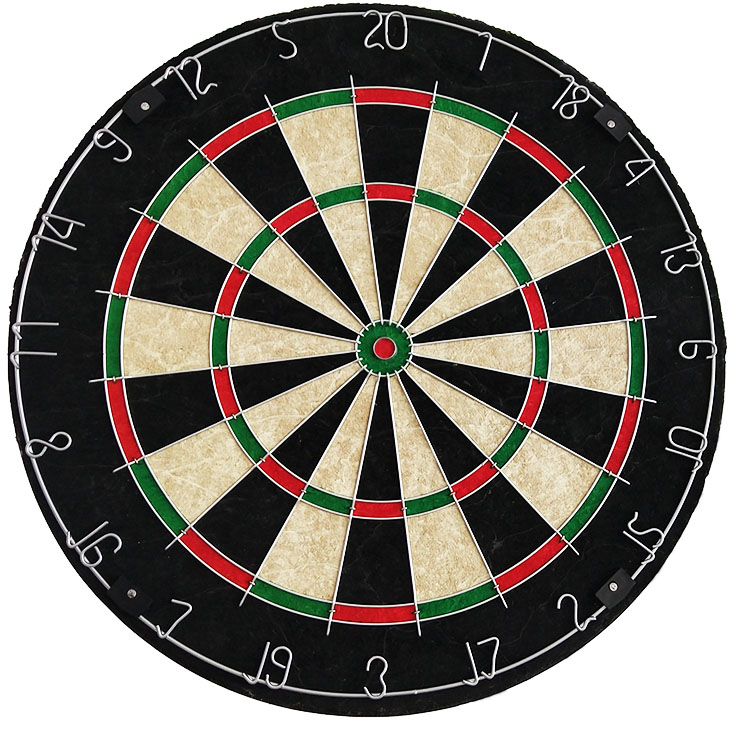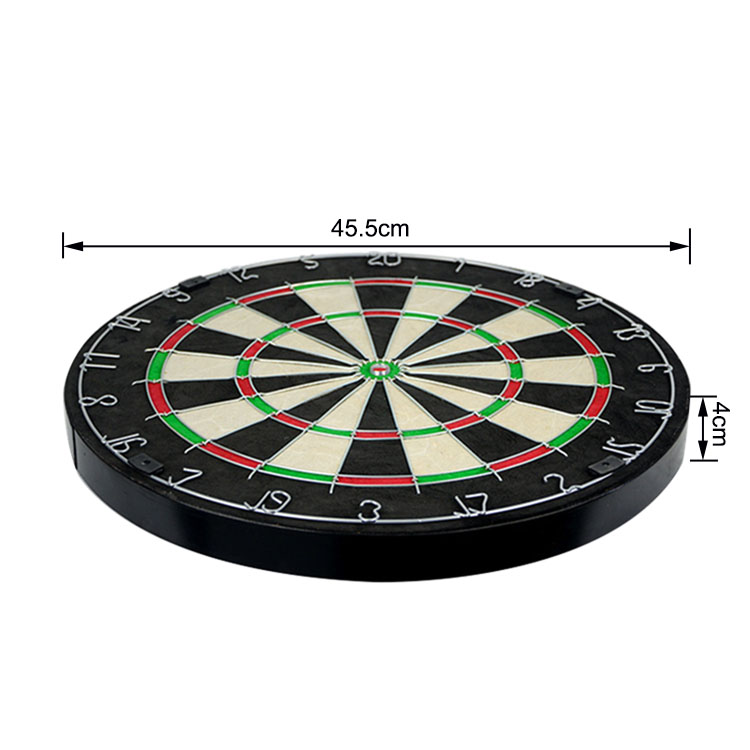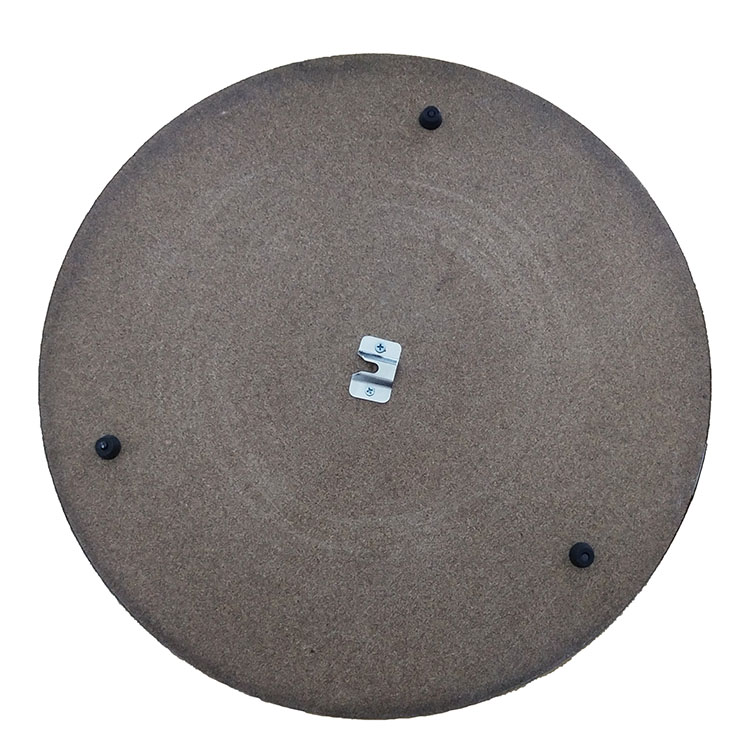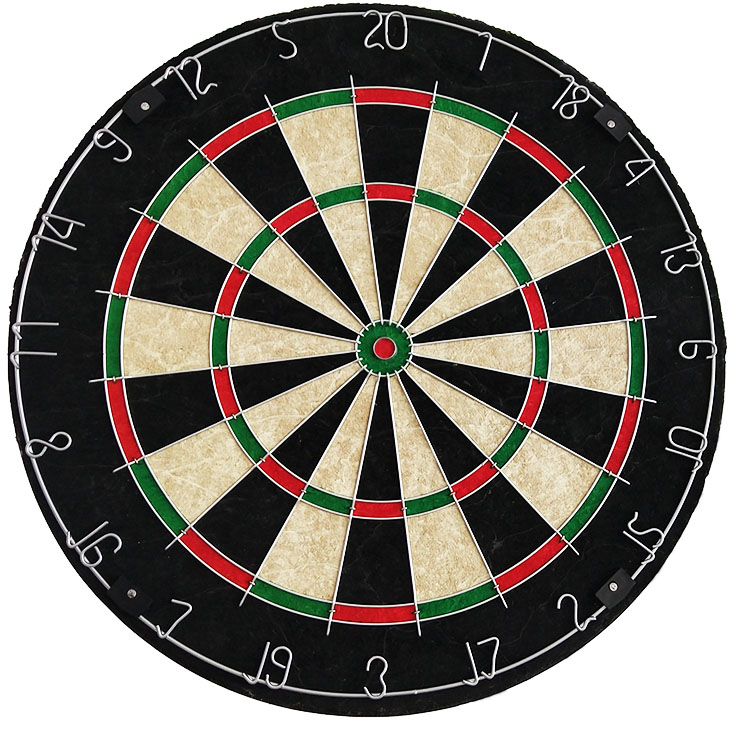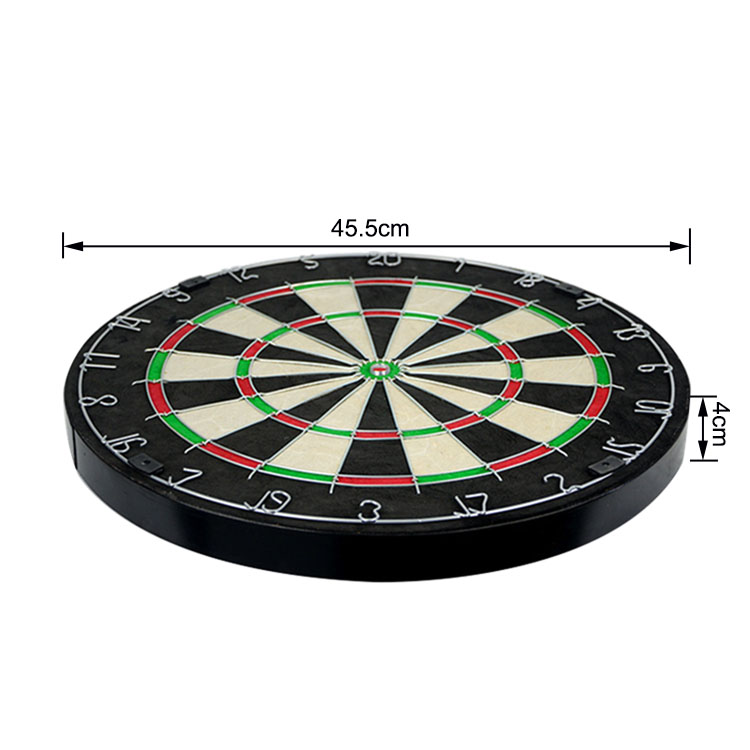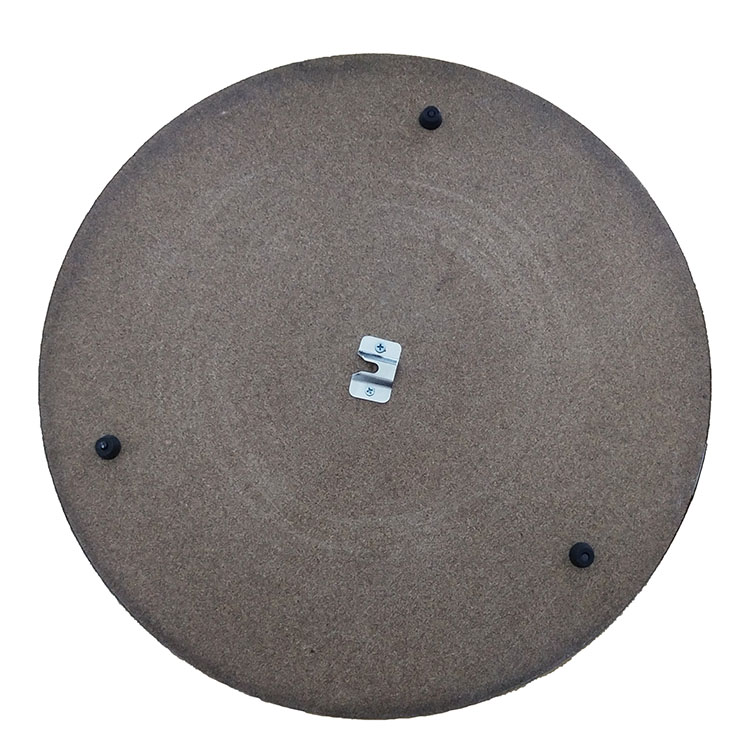 Table Detail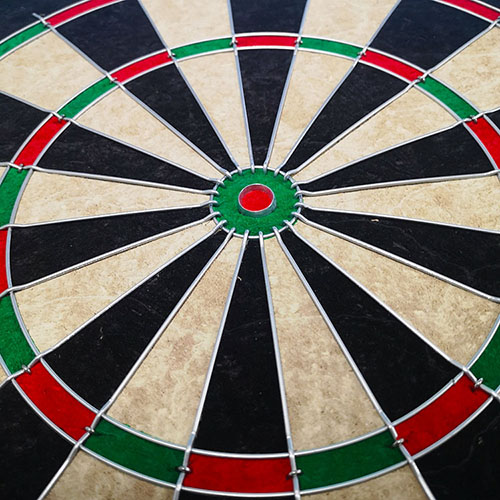 1. Self-Healing Sisal Fibers
Compressed sisal fibers heal over time, ensuring your dartboard is always ready for more, perfect for steel tip darts.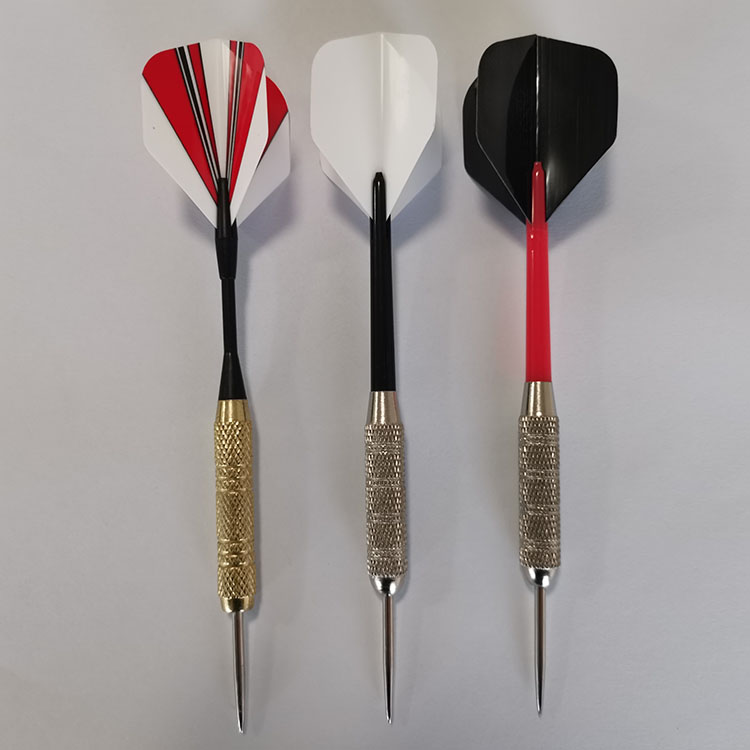 2. Steel darts
Unbreakable dart Aluminium shafts make the steel tip darts much more durable. High-quality brass plated steel barrels with unique
design provides exceptional balance and steady.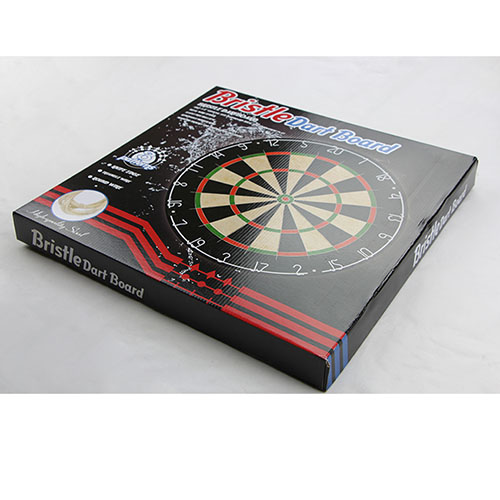 3. Customizable packaging
You can customize your packing and shipping marks. Do not worry about our packaging, our mail order packaging is suitable for Amazon, supermarket, wholesale, retail.
About This Item
Bring your favorite bar game home with the competition quality of this bristle sisal Dart Board Target Game! The fiber of this bristle board delivers a good stick for steel-tip darts, the mark of a top-grade dartboard. This board also features quick-repair technology and an enhanced spider wire dividing system, providing more target scoring coverage and less bounce-outs! satisfaction guaranteed is committed to providing the consumer with the absolute best price and value on our entire line of products, which we ensure by applying a rigorous Quality Control process.
You're new at darting and don't have the funds to invest in a high-end dartboard? That's not an issue; that's why we have affordable dartboards. Concerned about the myths surrounding inexpensive dartboards? Do not even worry; this guide will give you what you need to know about dartboards of this sort.
How Do You Play Darts?
To play around the globe darts, each participant flies three darts in each round, racing to strike every digit from 1 to 20 within the sequence. The play darts are won by the very first player to strike each digit on the dartboard in sequence.
In a game of Around the World Darts, who goes first?
1. There are no defined guidelines on who should go first. If you can't decide, have each player shoot a single dart at the bullseye to determine the direction of the competitors.
2. The player for whom the dart lands nearest to the bullseye goes initially, chased by the person for whom the dart lands furthest from the target.
How Long Does a  Darts Game Last?
1. Darts is an incredibly quick game that may be completed in 10 to 15 minutes, according to the ability level of the participants.
2. If you play alone, you can theoretically complete an entire game of around globe darts in a little over 2 minutes.
What Is the Throwing Distance  Darts?
1. While playing darts all across the world, stick to the conventional throwing measurements. These are their names:
2. 7′ 9 1/4′′ for a steel-tipped dartboard • 8′ for the softest tip dartboard
Is it possible for a  Darts game to end in a tie?
Darts do not generally result in a tie across the world. There's almost always a victor, a player who hits all of the digits in progressive sequence on the dartboard.
How Do You Keep Score in a Darts Game?
While gaming around the globe darts, you do not need to maintain a score. There have been no running sum or scores which must be retained informed of that in any manner.
What Are the Different Types of Darts from Around the World?
1. One may add a lot of different twists and variants to this traditional dart game. If you want to add a bit more variety and difficulty to the game, I've included some suggestions beneath.
2. Tell the players to continue throwing darts till you miss a number. This indicates that a skilled player must be able to complete the game in one turn.
3. You can restrict the score zones to the double, threefold, or inner and outer singles.
4. Take went a step by further playing 180, in which a player can move back one digit if they fail their goal number with all 3 darts or with a single dart.
What Are the Requirements for Playing Darts?
There isn't any specific equipment or accessories required. A dart board, a set of more darts, and at minimum one player are all you need to play all-around globe darts.
Could You Play Around the World Darts on Either Dartboard?
Darts may be performed on any Dart board with the usual layout of the numbers 1 to 20 everywhere in the globe.
1. Soft tips dartboards are the most popular dartboards.
2. Dart board with steel tips.
The sort of dart board you use has no bearing on your opportunity to perform or enjoy playing. The key thing to remember has been that a soft tip dart board accepts soft tip darts and a steel tip dartboard accepts steel tips darts.
So why would you play darts?
Prepare your talents.
Playing darts may help you develop physical and cerebral qualities like agility, engine control, focus, logical thinking, and scientific reasoning, among other things.
Relieve tension
Anyone who engages in recreational shooting understands that it may be a great stress reliever. The bulk of their worries drift away once they get a sprint, however, there are a few workouts that can target concerns as quickly and efficiently as darts.
Gaming is completely free.
Darts is a fantastic sport. Once you've got your dart board, bureau, and darts, you'll be good to go for a long time of stress-free dash play. You don't have to put in quarters or sign up for a fortnight subscription to play; simply walk up to the location and play for as long as you like.
Keeping track of time
Invite your closest friends over for a game of darts — even better if there would be a wager on the table. Organize a Friday evening darts tournament. Darts is also a fantastic family activity since you can teach your children how to play and improve their skills.
Everyone is welcome to participate.
Darts is a fantastic performing entertainment which everyone can enjoy. You may also have 100 people alternate. Darts games are best played with 1-4 people, but if you need more, you may use the alternative.
What exactly is a sisal dart board?
Sisal is cultivated in a variety of countries, with varying degrees of quality. Sisal dart board, on the other hand, is the ideal fodder for sisal bristle dart board. Just keep in mind that sisal dart board should only be used with steel-tip darts.
Conclusion
Finally, learning to play darts is not complicated; you only need to rehearse your strokes slowly. A high-quality dart board is required to play a terrific game. The SZX sisal bristle dart board is suitable for playing darts all around the world. They provide the highest quality items, and you can rely on them.