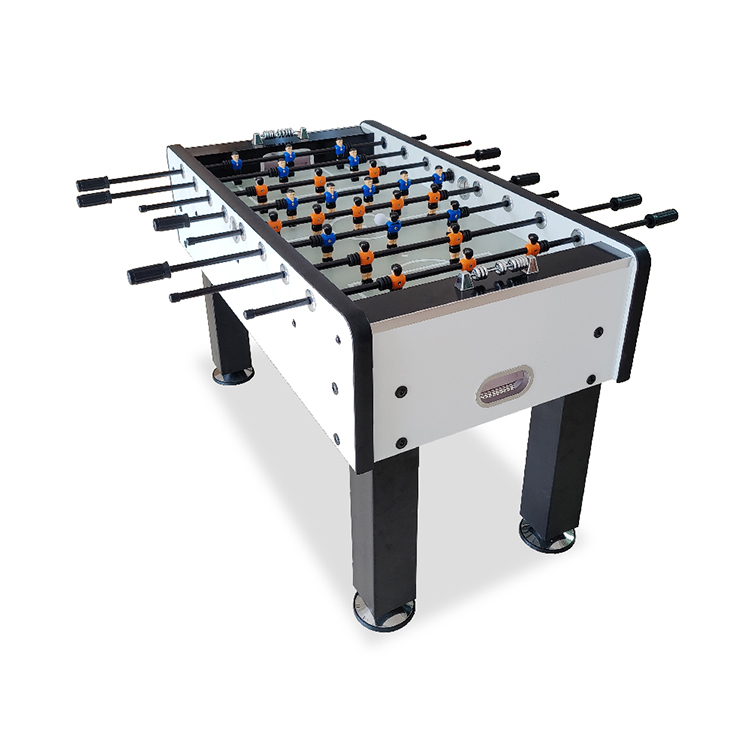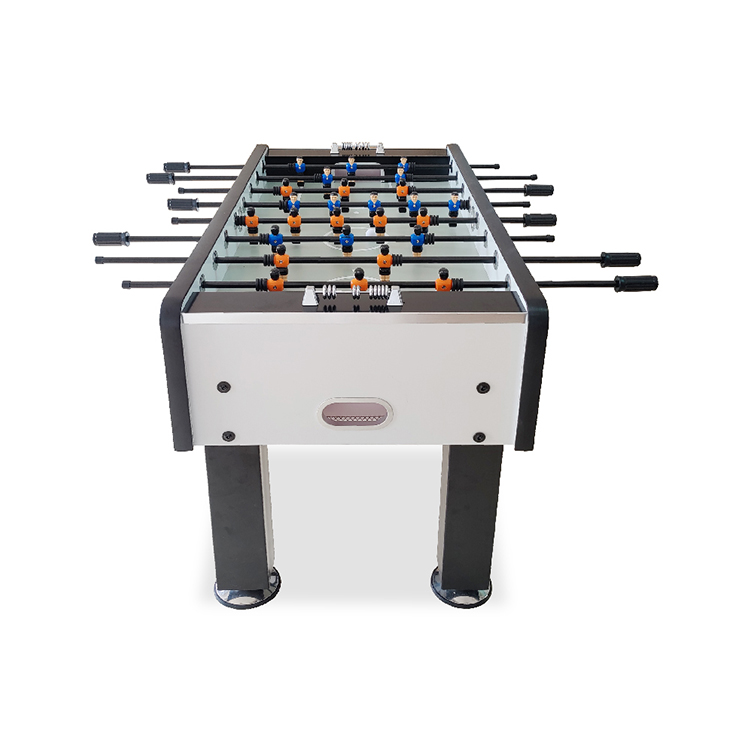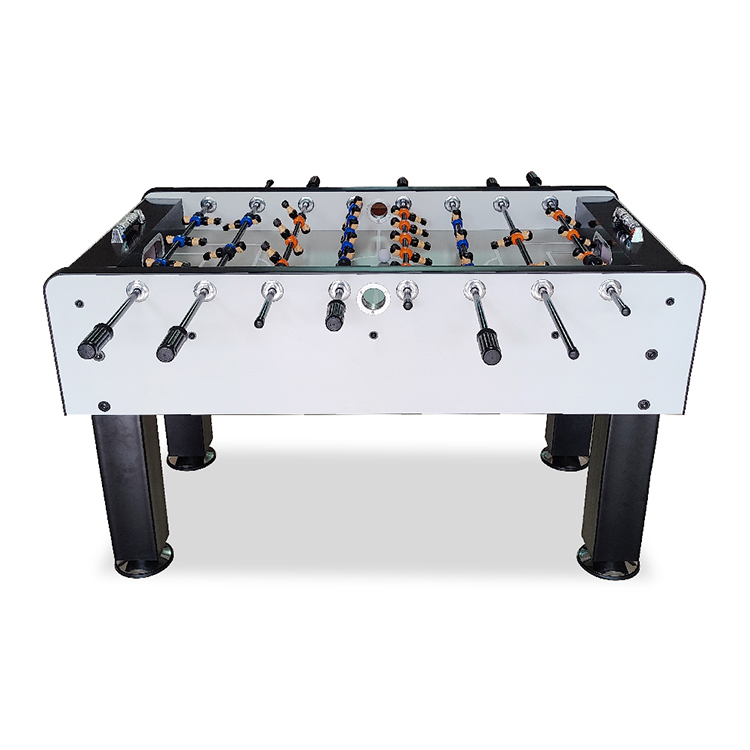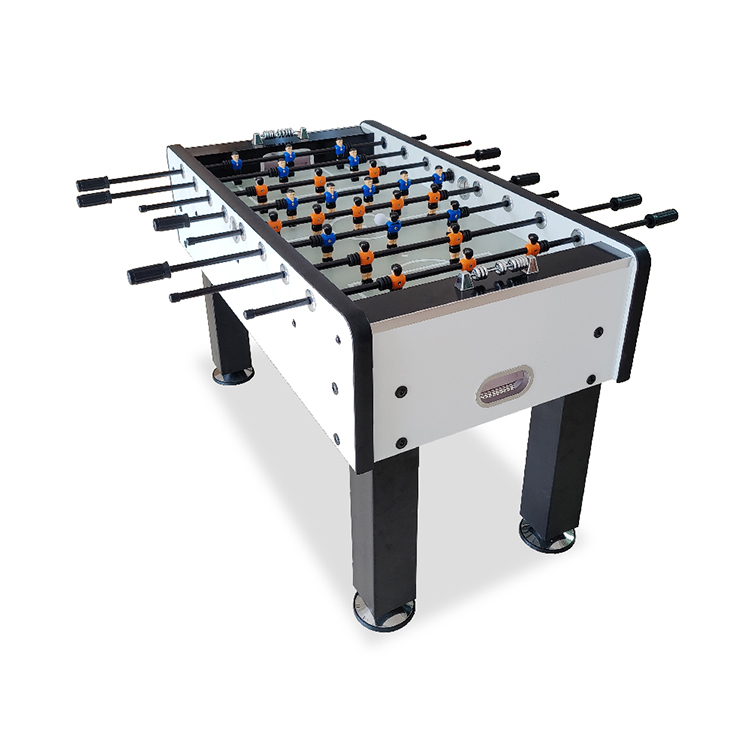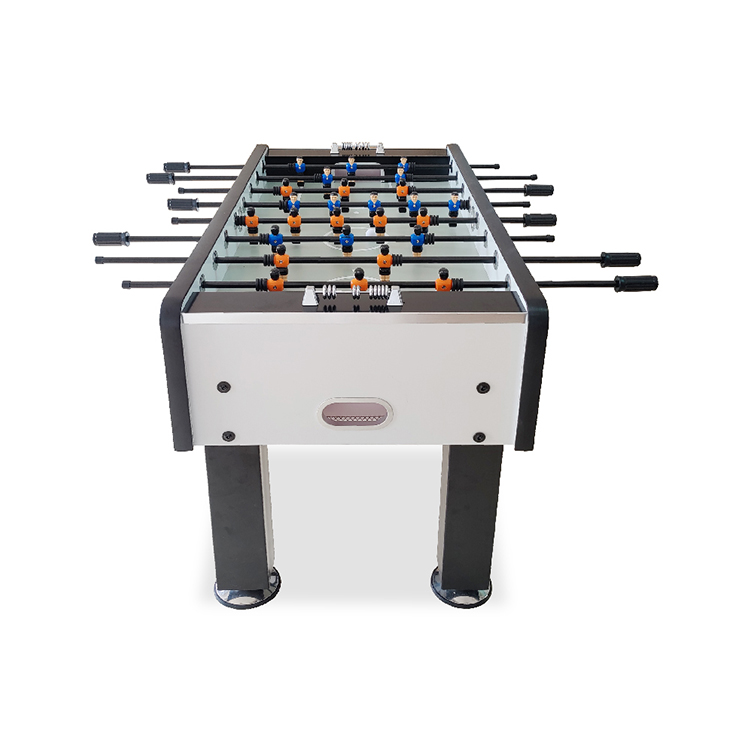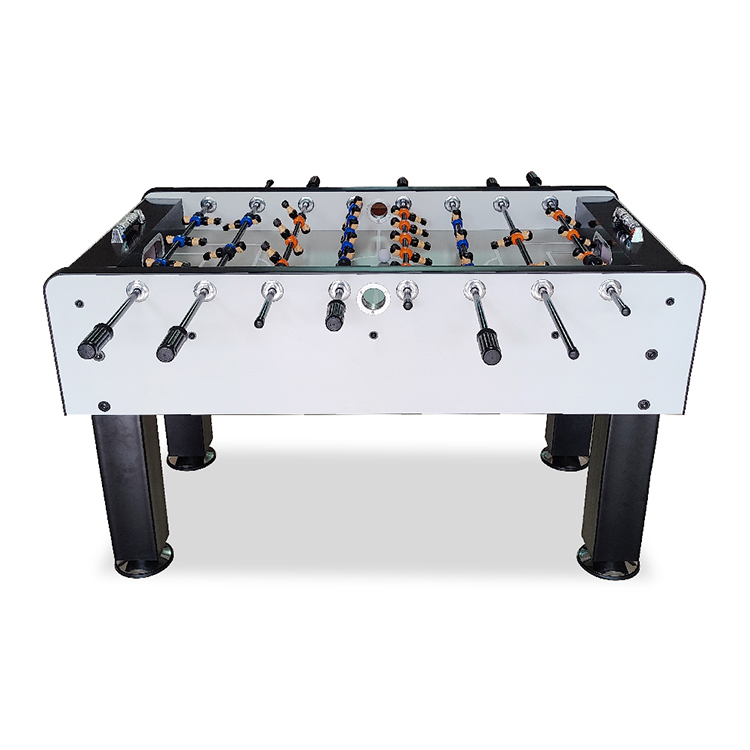 Table Detail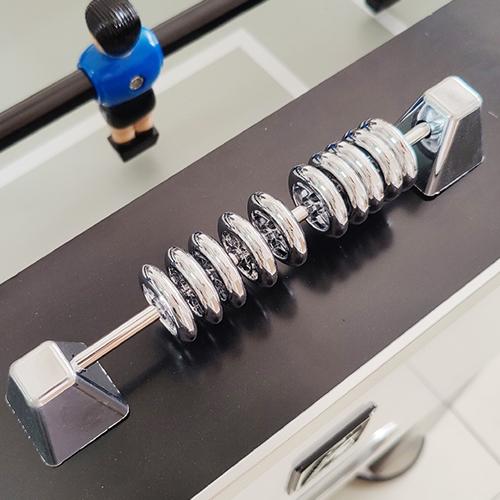 1. Slide Scoring Mounted
Slide Scoring Mounted On Each End of Table. The surface of the metal bead scorer is smooth and beautiful, which is suitable for the player's hand sliding feeling.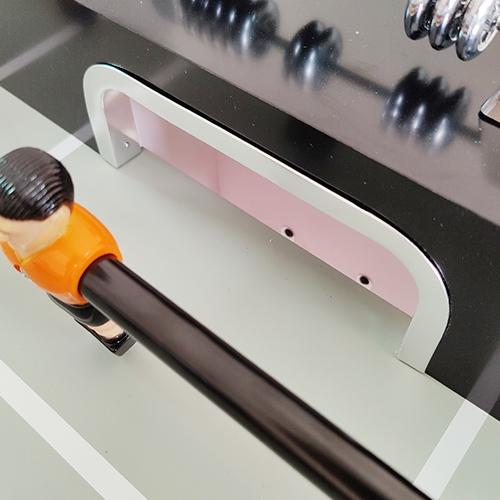 2. Chrome Plated Goal
This chrome-plated goal is simple and spacious, which facilitates the movement and entry of the ball.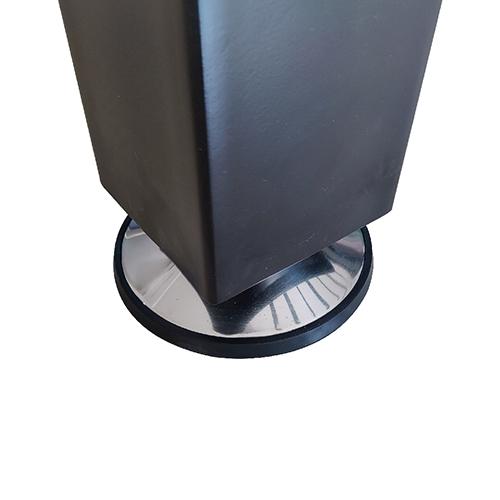 3. Strong Square Legs
Strong square legs make the soccer table stable, and sturdy.
About This Item
Here comes a classic,sleek and professional-looking outdoor soccer table for any outdoor environment including schools, outdoor clubs and public spaces. With exceptional playing qualities and impressive durability, the following details can help you to more know this product.
Sturdy & attractive table in camouflage color finish.
Optional round or long handle grips are available.
Chrome plated goals on both sides, wear-resistant and beautiful design.
The white aluminum-plastic board and foam board make the table corrosion-resistant even outdoors, and the quality could be guaranteed even in the sun-exposed state.
Strong square legs make the soccer table stable, and sturdy.
Roller bearings to greatly improve the game speed, while reducing the stress for the players' wrists.
Outdoor performance better meets diverse needs.