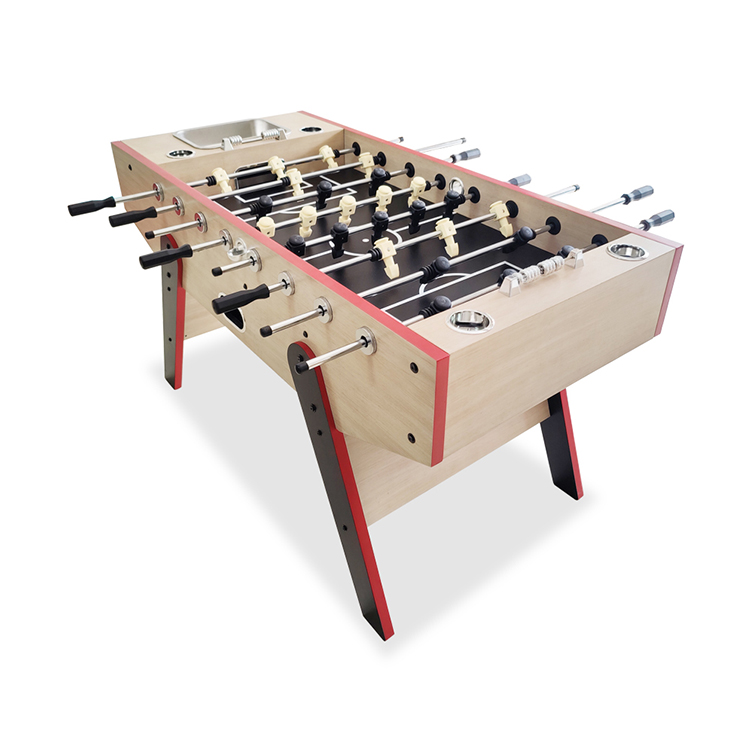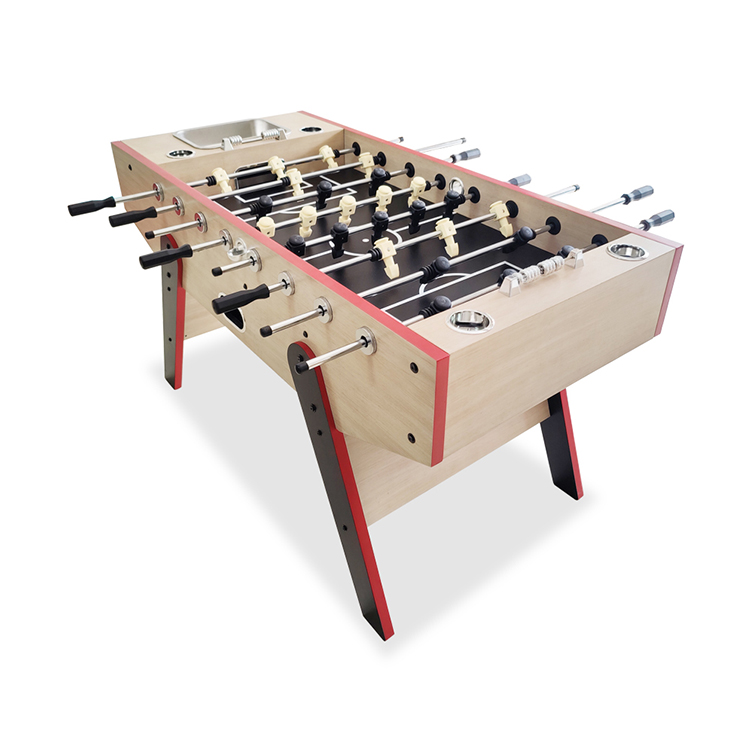 Table Detail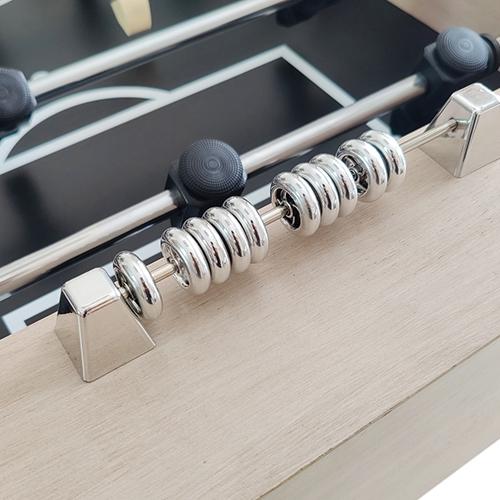 1. Slide Scoring Mounted
Slide Scoring Mounted On Each End of Table.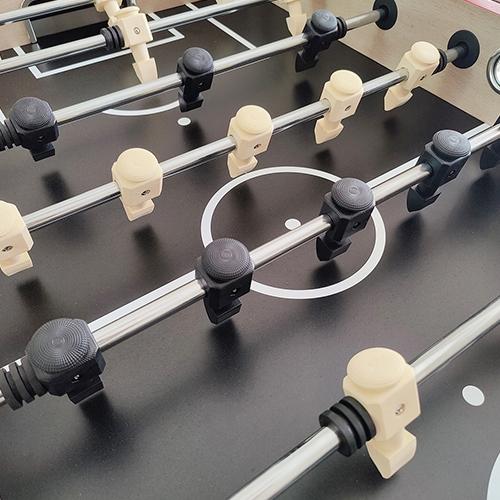 2. Athletes with a choice of colors
11 Yellow & 11 Black Counter Balanced Robots Athletes.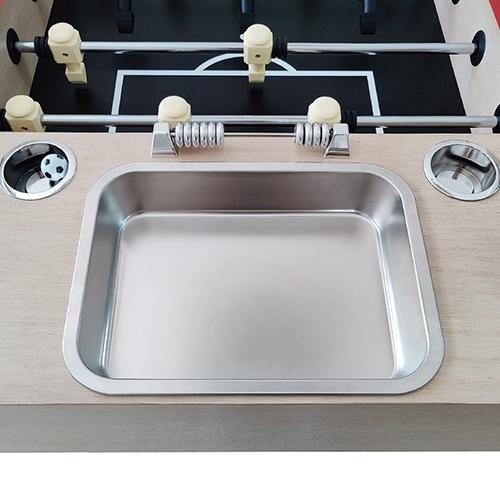 3. Stainless steel ice cube basin
The stainless steel ice cube storage basin can more conveniently place ice cubes, which is more convenient when drinking beverages.
About This Item
Here comes a classic, sleek and professional-looking soccer table for any indoor environment including schools, clubs and public spaces. With exceptional playing qualities and impressive durability, the following details can help you to more know this product.
Sturdy & attractive table in camouflage color finish.
Optional round or long handle grips are available.
The desktop has a stainless steel basin that can be used to hold beverage ice cubes.
The plastic cola cup on the table is convenient for players to place the drink cups.
Strong legs make the soccer table stable, and sturdy.
Roller bearings to greatly improve the game speed, while reducing the stress for the players' wrists.