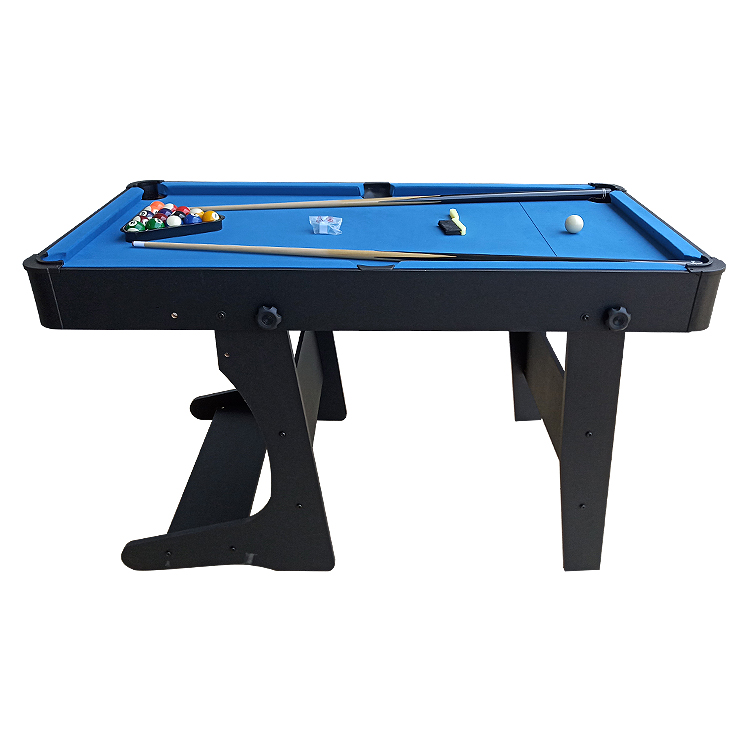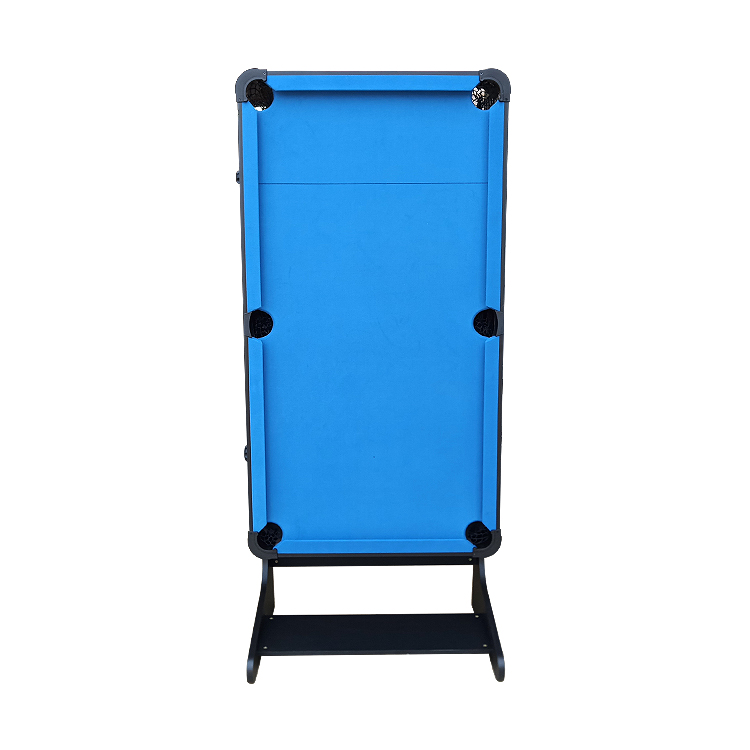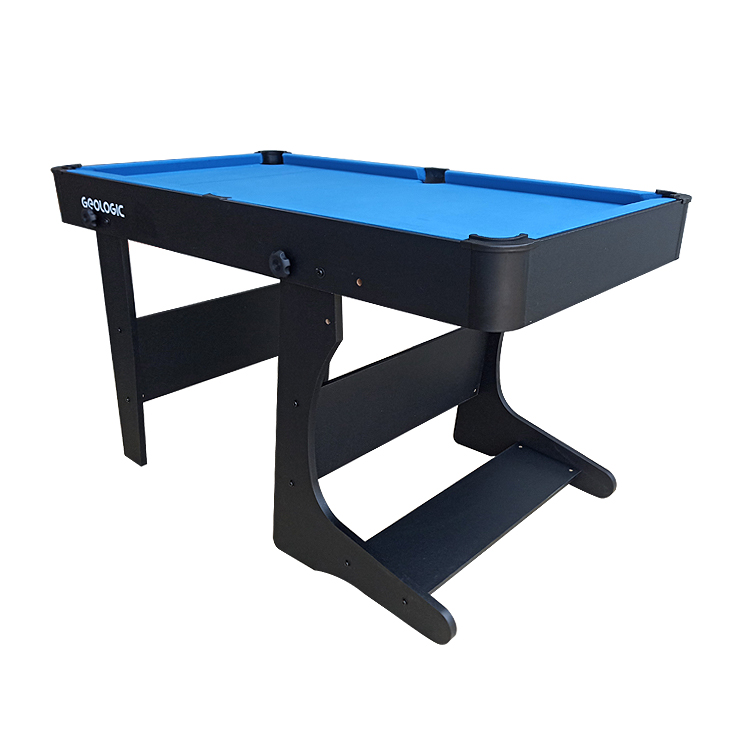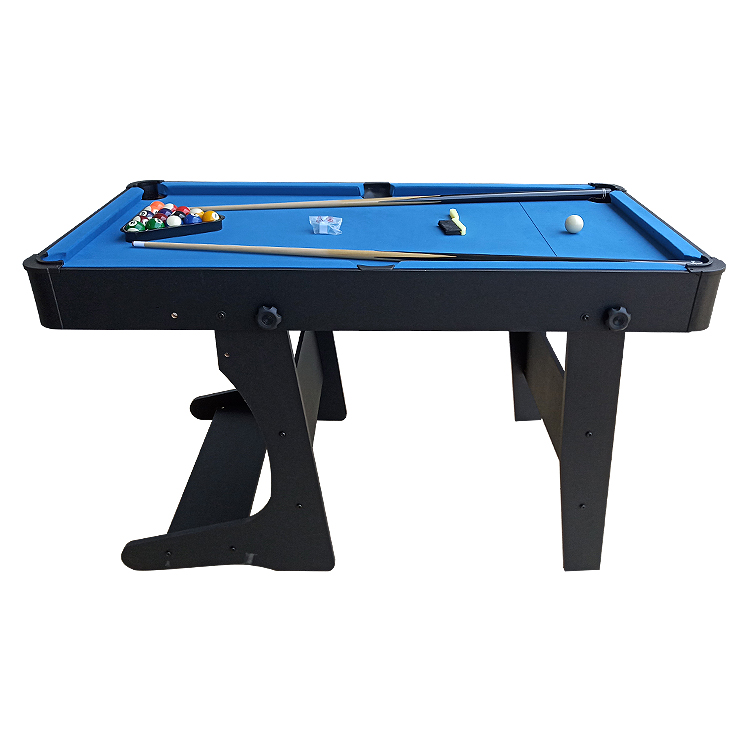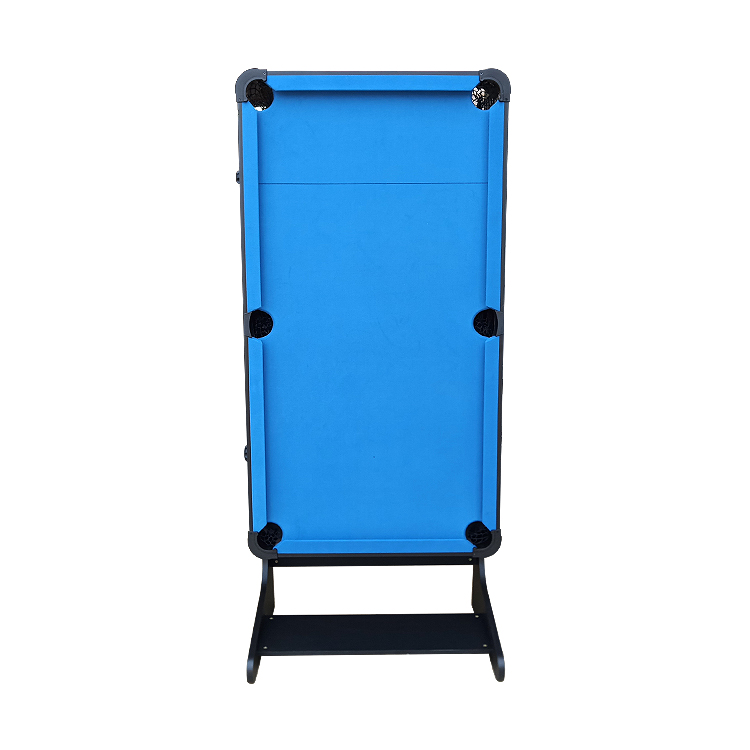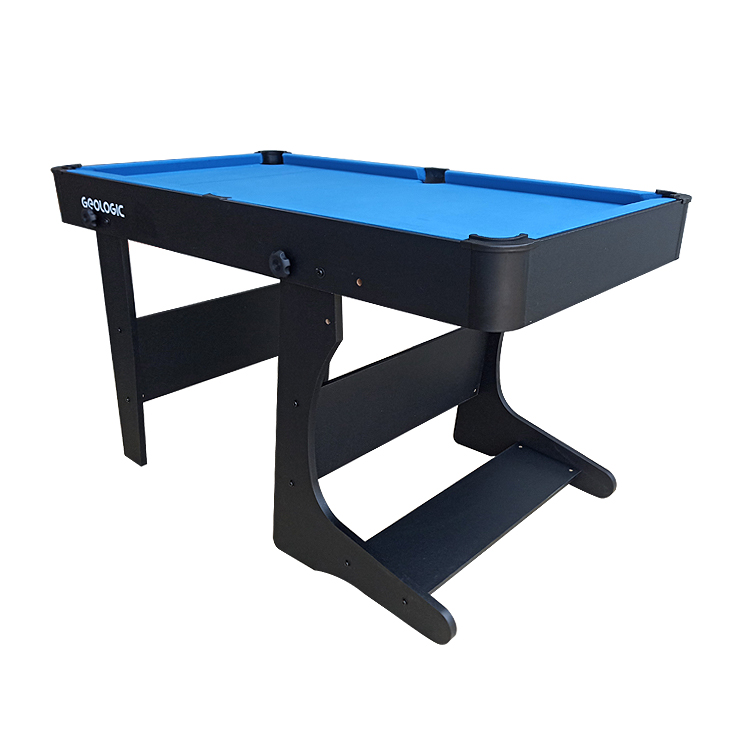 Home > Products > Billiard Table >
SZX Hot sale mini pool table, cheap indoor 5ft and 6ft convenient foldable pool table made in China

Table Detail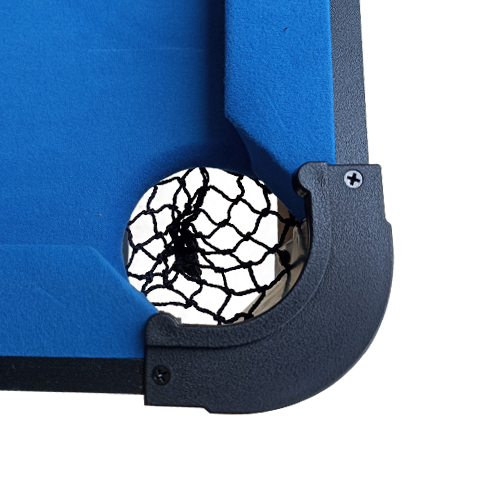 1. Mesh bag
Billiard table net bag is made of woven net, which is more durable, and the ball inlet can be changed according to the demand.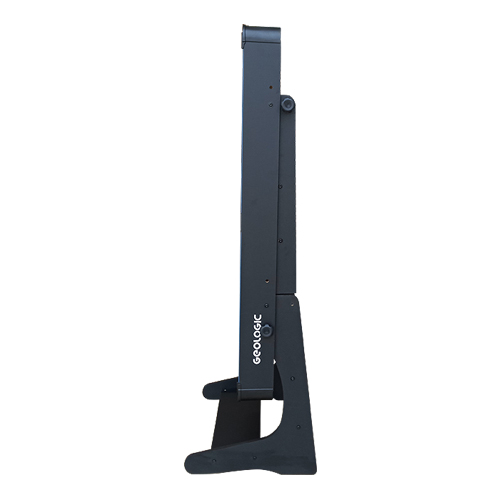 2. Foldable
The table leg of this billiard table is foldable, which is convenient to receive and does not occupy the position in family use. Even if the problem of space can not stop the enthusiasm of billiards.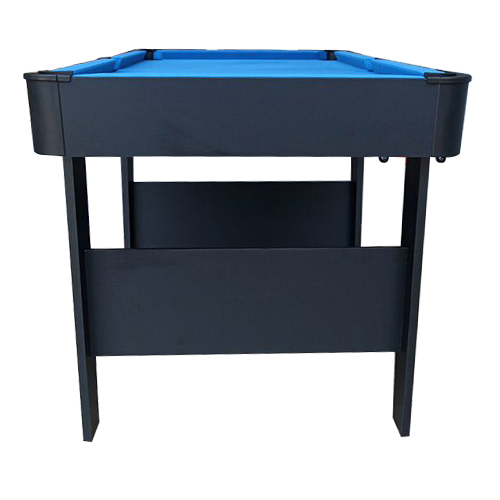 3. Stability
The legs of this pool table use two sets of legs, but in order to increase the stability of the table, the crossbar is added in the middle of the legs to ensure the experience during use.
About This Item
EASY ASSEMBLY: After opening the package, the table is already in a semi-assembled state, and only the legs of the table are needed to complete the assembly of the product. It only takes two people 20 minutes to complete it, which is very simple.
PLAY FIELD: 18 mm MDF with One sided imitation cotton flannelette makes the play surface smoothly, the balls run clearly after been struck.
SUITABLE PLACES: This 7ft/8ft billiard table is perfect for home use and can be used in living rooms, garages, basements and out yards, as well as in bars, game rooms and other entertainment venues.
ACCESSORIES INCLUDES: Pool Cues, Pool Balls Billiard Set, Billiard Chalk, Billiard Triangle, Table Brush
FOLDABLE SPACE SAVING: This is a foldable table that allows you to train in a very small space. When not in use, the table can be folded up to reduce the space it takes up.
APPLICABLE PEOPLE: Small size, suitable for children to use training, good for children to move their fingers, exercise the body, convenient and safe exercise, but also can cultivate concentration and brain thinking.