What is a Bumper Pool? How to choose the right one?
Bumper pool is a famous cue sport game that has a special rectangular or octagonal table with an objective to sink all the five balls into the opponent's pocket
Surprisingly, there is no cue ball like a traditional pool game. The players simply tend to hit their own balls directly with their cues. Unlike a traditional pool, there are several obstacles at the middle of the table; around 12 bumpers, and two flanking fixed on each end of the pocket.
These objects increase the difficulty to sink the ball and require mastery in angles. Likewise 8 ball standard pool table, to play bumper pool it requires a strategic plan to make difficulty for the opponent sinking the ball.
In this article we will walk through on how to choose the right bumper pool table online. What accessories are packed with a new table, and where to buy a best bumper pool table. 
Why is the Bumper Pool Game Played?
Since billiard pool expert players feel bored playing the same game again and again, they demanded a tweak in the gameplay with additional rules. Therefore, a bumper pool table was introduced to make the game more challenging and strategic.
These tables gained popularity because of its smaller size in rectangular or hexagonal shape, and tricky gameplay. The bars and clubs soon ordered these tables to grab more attention from the pool players.
A bumper pool is a fun and challenging game that requires skill, strategy, and precision. It is popular in any gameplay. It can be played by anyone who wishes to play a tricky game to unlock their skill levels.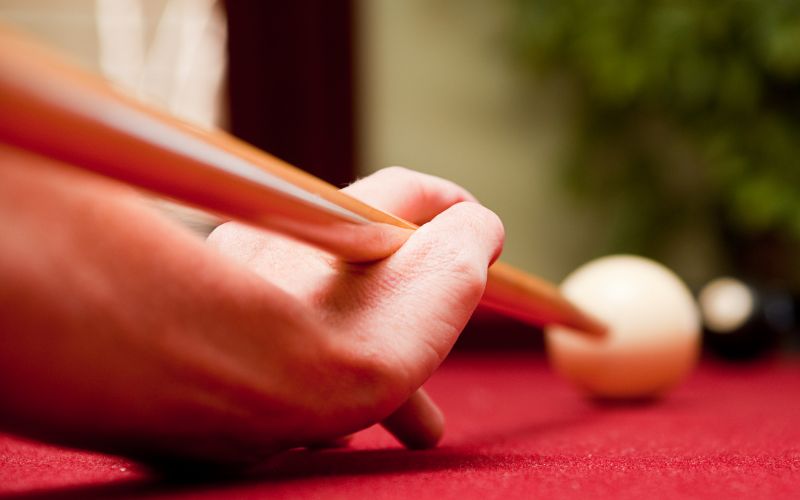 How to choose the right Bumper Pool Table in 2023?
When it comes to choosing the right bumper pool table in 2023 there's many important factors to consider. Because shopping online or physically has a lot of differences. The online prices vary thus quality, however, the quality is confirmed when the product is delivered to doorsteps. Whereas, in a market, or sports shop prices may be higher but quality of product can be confirmed.
To solve the mystery of how to choose the right bumper pool table in 2023 and to make the most of your investment, consider these key factors before making a purchase.
Bumper Pool Table Size matters:
First, you need to think of the size of a bumper pool table that can be easily stored in a room. Because cue pool requires much empty space to aim a short comfortably. The optimal game play should have 3 Ft. of empty space from all the corners of the sides of the table. To fit comfortably in a desired game room.
Make A Budget:
If you are purchasing the bumper pool for the first time you need to take estimates from multiple sources. Either shopping online or going to a sports shop. The best way is to pull out your mobile phone and search for a bumper pool table online. 
You will find a wide range of prices from hundred to thousands of dollars depending upon quality, size and features. But look for an appropriate price so you can keep the estimate for bumper pool table. Next time when you purchase, you know the price range. 
Built Quality:
Consumers prefer Wood or MDF bumper pool tables because it makes them durable, stand balanced and adds new features. The MDF tables are less expensive but are still of good quality while wood tables are expensive compared to MDF.
Adjustable Pool Table:
Always look for a table that has features to enhance the gameplay. Not limited to: a durable surface, a sturdy frame, adjusting legs, steel frame with foldable legs for a portable pool table, some tables also come with accessories such as cue sticks and pool ball set.
Opt for Portable Pool Table:
If you usually play with friends, it is optimal to have a portable bumper pool table that can offer you the same features to be carried outdoors or to a friend's place.
The portable pool table also offers a foldable option to store it in a store room when not in use. Adding more, the steel frame is made stiff to resist any wobble that can cause unbalancing.
What to expect from a bumper pool table supplier?
A bumper pool table supplier should guarantee the built quality of the products. Its products should last longer, offer a warranty, variety of sizes and styles, and of course competitive pricing. A reliable supplier should also be aware to provide excellent customer service even when the product has been dispatched till the installation. The only rule for choosing the best supplier is "prioritize those who prioritize your satisfaction".
In short, a good supplier will offer you a bumper pool table in a genuine quality with a warranty, market competitive affordable price, complete packaging with all the accessories and customer care service.
What Accessories Are Packed with A Bumper Pool Table?
Usually the accessories are packed with a bumper pool table but not all suppliers take care of the accessories. Among many top sellers and manufacturers of cue sport games, the accessories are packed with a bumper pool table including, a cue stick, cue pool balls, cushions, net pockets and 12 bumpers.
The SZX Billiard is also offering a dust brush and a dust protection cover when purchased online. The dust brush is a useful accessory and we will discuss its importance later in the section.
Where To Buy Bumper Pool Table Online?
Whether you are a casual player or a professional gamer shopping online can be tricky when you don't know where to buy a bumper pool table online. These tables are everywhere but most of them are built with local material at an excessive price. Therefore, among your many choices for online shopping, we recommend you to shop at SZX Billiards that offer cue sports products.
You will also find a wide range of other board games and tabletop games at the store. These products are sold worldwide but mostly in the United Kingdom and United States.
How Often To Brush Pool and Balance The Table
Regularly brushing and balancing your pool table are two important maintenance tasks that can help improve your playing experience and extend the lifespan of your table. To play a fair game with accuracy it is recommended to brush the pool table once a week or twice a month depending how often you play. Because dust or debris may notably impact ball roll and precision.
Moreover, balancing your table is imperative to ensure that the playing surface is level and the balls roll smoothly. For snooker clubs, it's also important to use the carpenter's level every 6-12 months for necessary adjustment to the legs or shims. It will not only make the game professional but prolong the life-span of the bumper pool table.
These tips will add 40% more lifespan to a pool table.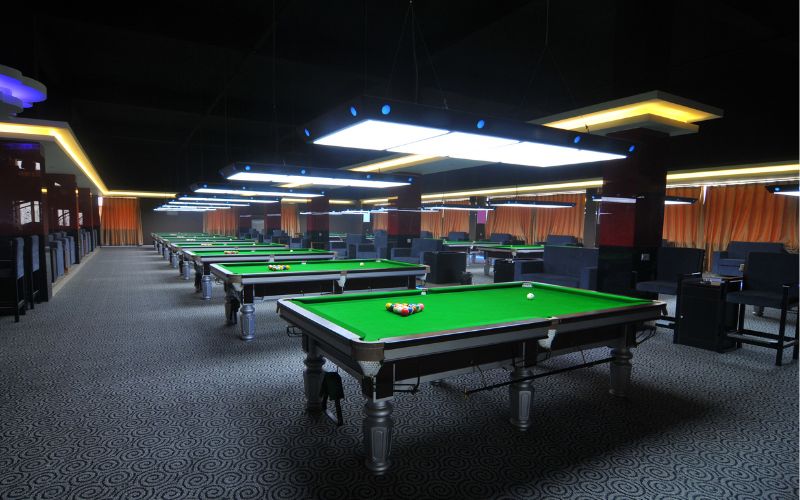 In A Nutshell
In this article, we discussed what is a bumper pool? How to choose the right pool table. Since, pool is a popular game played around the world, a bumper pool is similar to an ordinary pool but has difficult rules for advanced play.
It has bumpers at the middle of the table making it harder to sink a ball in the opponent's pocket. However, this game can not be played on an ordinary pool table. It requires a special bumper pool table that can be shopped online as well.
Whether you shop online or visit a store, always remember that a trusted supplier will offer you affordable price, good quality, complete set of accessories and a free warranty of the product along with customer care support.
If you relish reading this article share your thoughts with us!