The Importance of Selecting the Right Sports Game Table Manufacturer Sports game tables are popular additions to homes, offices, and entertainment venues. Choosing the right sports game table manufacturer can make a significant difference in the overall quality and enjoyment of your gaming experience.
This article will guide you through the essential factors to consider when selecting the perfect sports game table manufacturer, with SZX as a prime example of a high-quality manufacturer.
Factors To Consider When Choosing A Better Sports Game Table Manufacturer
When choosing a sports game table manufacturer, consider their reputation within the industry. Look for customer reviews and testimonials to gauge their reliability and customer satisfaction.
SZX, for example, has consistently received positive feedback from customers for its high-quality products and attentive customer service.
Product Variety and Customization Options: Find Your Ideal Table
A good sports game table manufacturer should offer a wide range of products, catering to different preferences and gaming styles.
SZX stands out as they provide a diverse selection of sports game tables, including foosball, air hockey, and pool tables, ensuring that customers find the perfect match for their needs.
Additionally, they offer customization options, allowing you to tailor your table to your specifications.
Quality and Durability of Materials: Ensure Long-lasting Fun
The materials used in the construction of sports game tables play a crucial role in their durability and longevity.
A reputable sports game table manufacturer, like SZX, prioritizes using high-quality materials, such as solid wood and sturdy metals, to ensure that their tables withstand the test of time and offer endless hours of entertainment.
Pricing and Value for Money: Make a Smart Investment
When choosing a sports game table manufacturer, it's essential to consider the cost and value of money. SZX offers competitive pricing for its high-quality products, ensuring that customers receive an excellent return on their investment.
Customer Service and Warranty: Peace of Mind and Support
A reliable sports game table manufacturer should offer exceptional customer service and warranties to support their products. SZX is known for its attentive customer support and comprehensive warranties, giving customers peace of mind when making a purchase.
What Can You Get From Sports Game Table Manufacturer SZX?
By choosing SZX as your sports game table manufacturer, you can expect top-notch quality in both materials and craftsmanship. This translates to a superior gaming experience that will keep you and your guests entertained for years to come.
Expert Craftsmanship: Benefit from Skilled Production
SZX's skilled artisans pay close attention to detail during the manufacturing process, ensuring that each sports game table meets its rigorous quality standards. Their expertise and commitment to excellence result in tables that are both visually appealing and highly functional.
As a mature Sports Game Table Manufacturer, SZX provides many types of tables. Here are some experiences you can get with SZX that other manufacturers can't give you.
1) Maximize space utilization:
When designing the game table of SZX, the attributes of business places such as game halls and bars are fully considered. They have a lot of foldable gaming tables that allow customers to maximize the space in the store.
For example, SZX's folding table tennis table SZX-T007:
Compact and Space-saving Design:
The SZX-T007 folding table tennis table measures 72" x 36" x 30" (182cm x 91cm x 76cm) when fully assembled. Its compact size and foldable design make it perfect for businesses looking to optimize their floor space. The table can be easily folded and stored when not in use, freeing up valuable space for other activities.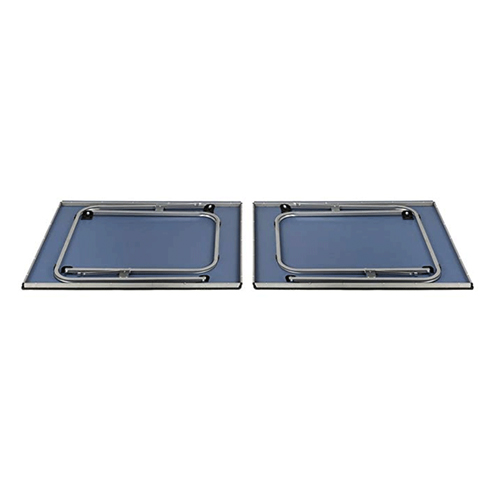 Sturdy Construction:
The SZX-T007 folding table tennis table features a sturdy powder-painted steel frame, providing protection and durability. Each of the four corners is fitted with two footpads, ensuring the table remains level during gameplay. The foldable legs on each half of the table allow for easy folding and storage.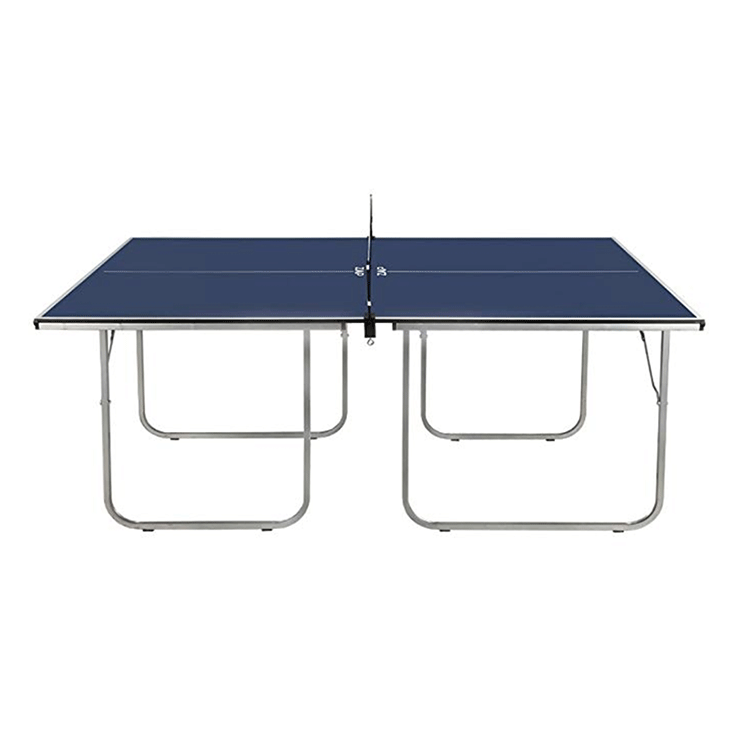 Foldable Space Saving:
This table tennis table's foldable legs enable businesses to adjust the table's position according to their space requirements. The table's foldable design not only saves space but also allows users to adjust the table's angle to meet individual needs.
2) Gaming tables with multiple features:
In addition to being good at designing space-saving gaming tables, SZX gaming tables generally have more functions. for example:
You can find coin-operated pool tables to help you save on overhead costs;
You'll also find foosball tables equipped with stainless steel ice trays, optimizing what you can offer your guests.
Or, if you prefer an all-in-one gaming table, SZX also offers a 4-in-1 gaming table: an innovative gaming table that combines a pool table, ping pong table, air hockey table, and dining table into one.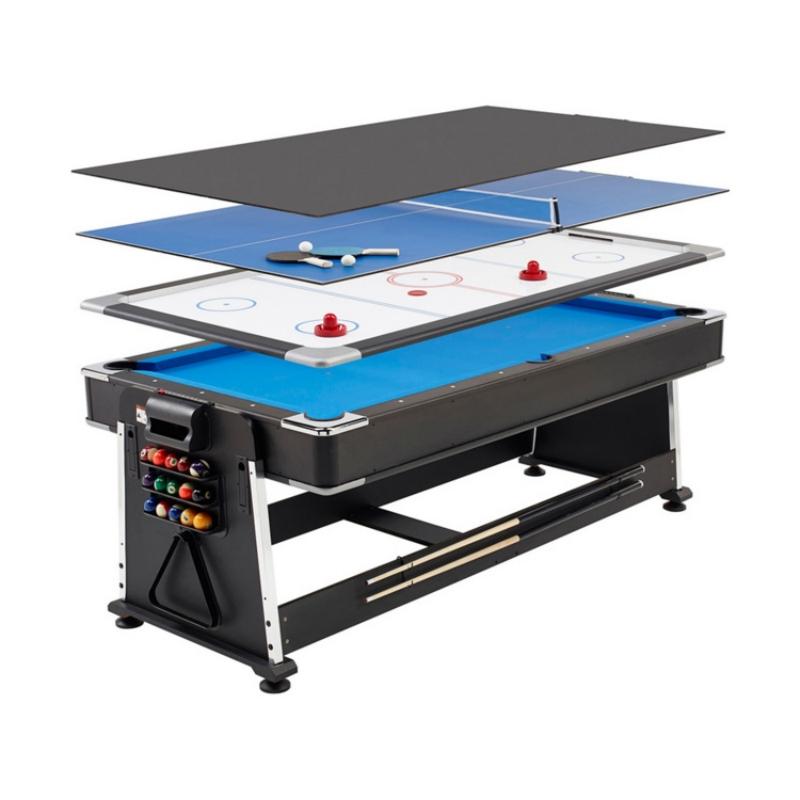 You Can Customize Your Order At Sports Game Table Manufacturer SZX:
SZX Sports Game Table Manufacturer provides customized sports game tables to meet every customer's requirements.
Personalize Your Table: Make It Uniquely Yours
SZX offers various customization options, allowing you to create a sports game table that reflects your unique style and preferences. From choosing different colors and finishes to adding logos or personalized engravings, you can truly make your table one-of-a-kind.
Tailor the Size and Layout: Fit Your Space and Preferences
With SZX, you can customize the size and layout of your sports game table to fit your specific needs and space requirements. Whether you have a small apartment or a spacious game room, SZX can accommodate your needs and help you create the perfect gaming environment.
Choose Additional Features: Enhance Your Gaming Experience
SZX also allows customers to select additional features and accessories that can enhance their gaming experience. These may include built-in cup holders, electronic scoreboards, or upgraded playing surfaces, ensuring that your sports game table meets all your expectations.
Final Words:
In conclusion, selecting the right sports game table manufacturer is crucial for ensuring a satisfying and long-lasting gaming experience.
Sports game table manufacturer SZX stands out as an exemplary choice, offering top-notch quality products, expert craftsmanship, and exceptional customer service.
Their wide range of tables and customization options ensures that you'll find the perfect sports game table to suit your preferences and space requirements.
With SZX, you can invest in a high-quality, personalized gaming experience that will provide endless hours of entertainment and enjoyment.