What Is The Sports Craft Foosball Table? How Is It Differ From Other Similar Tables?
A foosball table is a miniature representation of soccer, which is played on a table with little men, called players. This game was invented in Europe in the early 20th century and has gained popularity worldwide since then. The goal of the game is to use your team of players to kick the ball into your opponent's goal using rods on either side of the table.
What does Sports Craft mean?
Sports Craft stands for "sports craftsmanship" and the way they describe their products is that they are "finely crafted to perfection by expert craftsmen". They have always believed in creating quality products that are made to last, which explains why their tables are so popular with professional players today.
So the sports craft Foosball table referred to here is a high-quality Foosball table made with meticulous craftsmanship.
How Is It Differ From Other Similar Tables?
Many manufacturers claim that they can make sports craft Foosball tables, but not all of them are of high quality. A higher quality sports craft Foosball table means:
It's durable, so you won't have to buy another one in a few months or years. This is the most important factor when buying a table for your home or office.
It has a solid construction, which means that the legs won't wobble or give way under your kids' pressure. The table should be able to withstand being kicked or hit by players without losing its stability.
The table comes with enough accessories to play different types of games and allow everyone to win. The more pieces you have at hand, the more fun you can have to play Foosball at home or in the office!
Common FAQs About Better Sports Craft Foosball Table:
When picking out a better Sports Craft Foosball Table, there are some common things you need to consider. These questions can help you better figure out how to choose the right tables. These questions are as follows:
1. Is the sports craft Foosball table portable or more stable?
It depends on where you want to use them. But in general, we recommend that you choose a table with more stable and strong legs than a Foosball table with wheels.
Because such a sports craft Foosball table will be more suitable to be placed in the same place for a long time and will not be easily moved. This will also make your game more fair, just, and stable. For example, SZX's S18 49" sports craft Foosball table, has very strong table legs.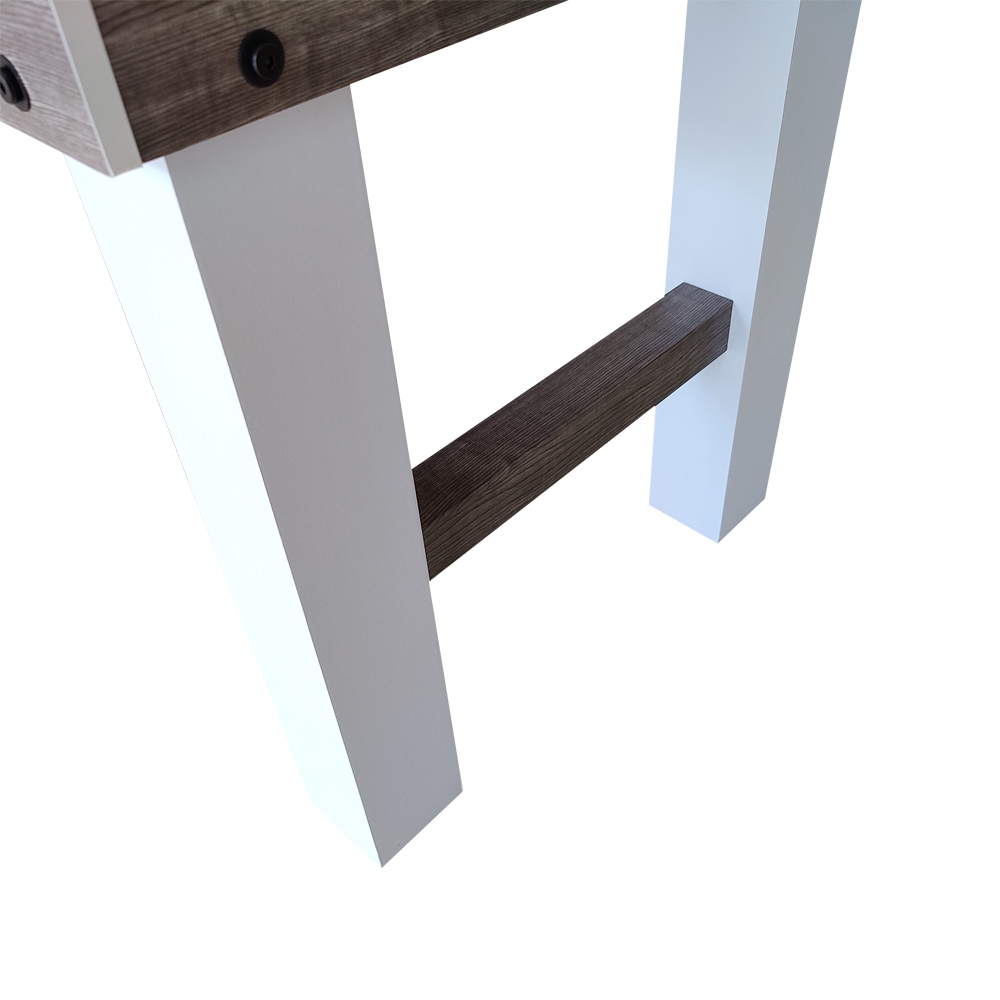 2. Is the sports craft Foosball table regulation size?
Yes, it is. It should be in the range of 7.5 feet to 8 feet long and 3 feet 2 inches to 3 feet 4 inches wide. This size is suitable for all players, especially for children and adolescents who are in their growth period. In addition, this size also makes the game more exciting because there will be a lot of space for each player to move around the table and make strategies.
3. Is it an MDF or plywood table? If so, what kind of plywood is it made from?
Take SZX's S17 63" sports craft Foosball table as an example, its playfield is made of 9mm MDF with PVC laminated. This material is very durable and sturdy, so the table will last for years to come. Moreover, this material is also very easy to clean, so you can easily wipe away dust and dirt from it.
4. Are the player rods metal or plastic? What is the quality of the metal used?
If the player rods are made of metal, then you will have no problem with them bending or breaking. However, if they are made of plastic, then they can easily break when you hit the ball too hard or accidentally bump into them. A good quality table should have metal rods that are easy to maneuver and won't bend or break when you play with it.
The S17 uses iron pipe chrome plating rods. It has 8 pieces of players' rods, which are made of solid iron pipes that are chrome plated. The player rods are very sturdy and will not bend or break easily.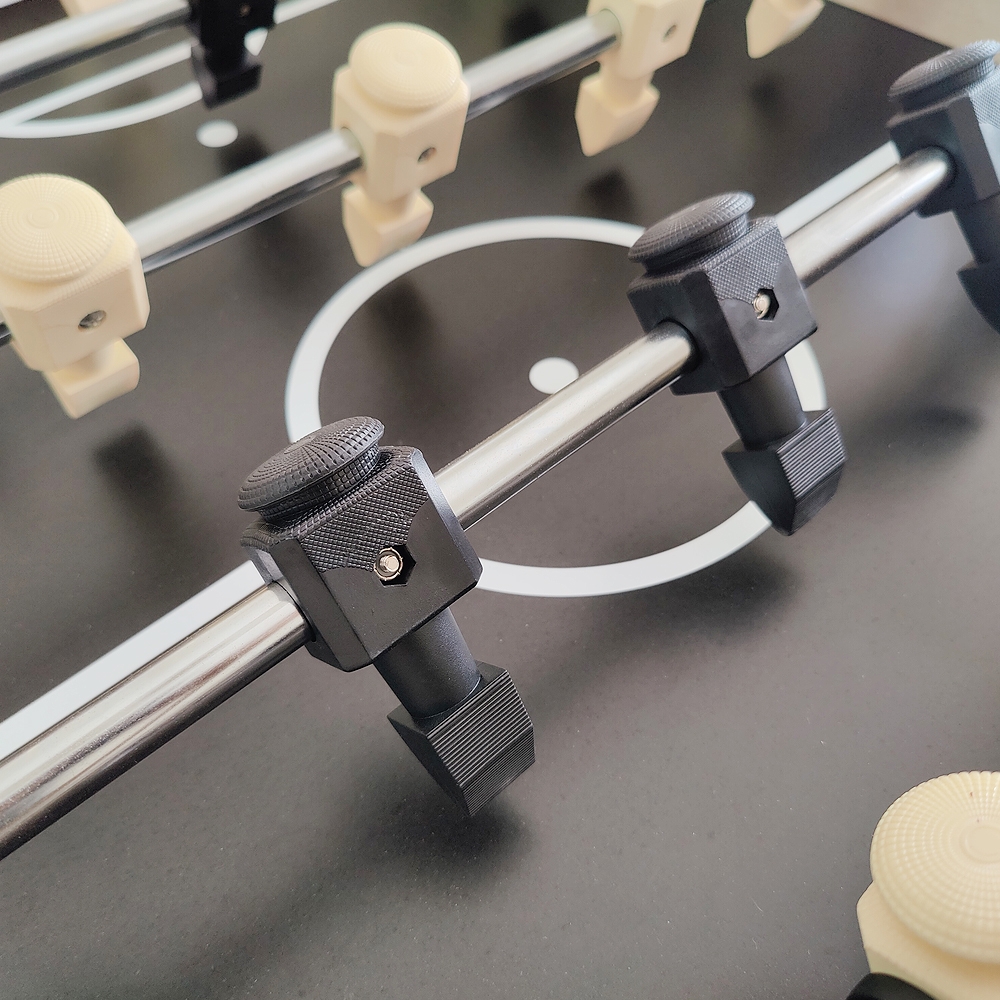 5. Are the manual scorers easy to use?
Many Foosball tables use manual scorers, such as SZX. SZX's S17 63" sports craft Foosball table features slide scorers. The advantage of this method of scoring is that these slide scorers will not be easily lost or damaged. They are fastened to the ends of the sports craft Foosball table, very conspicuous.
The 63" Sports Craft Foosball Table Has A Stainless Steel Ice Cube Basin: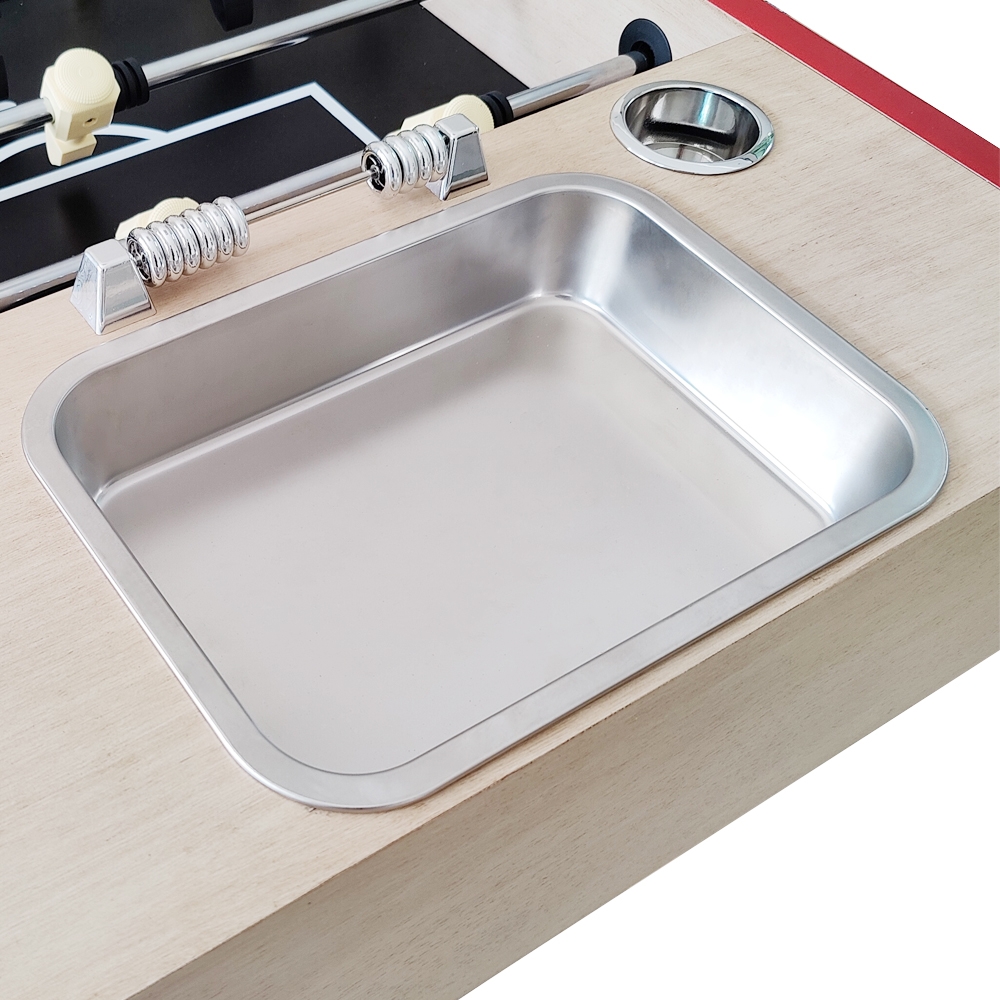 SZX's sports craft Foosball table is not only very careful in the details but also has some very convenient designs. for example:
The Sports Craft Foosball Table is equipped with a stainless steel ice cube basin that can hold up to 20 pounds of ice. The ice cubes will not only look great in your home, but they will also keep your beverages chilled and fresh. The ice cube basin is removable for easy cleaning and maintenance.
SZX's Sports Craft Foosball Tableis A Good Investment:
SZX's Sports Craft Foosball Table is a good investment. The table is made of high-quality materials and can withstand years of use. It is also easy to clean and maintain, so you will not have to worry about the table getting dirty over time. This makes it an ideal option for people who want to play games at home, but do not want to spend a lot of money on a foosball table.