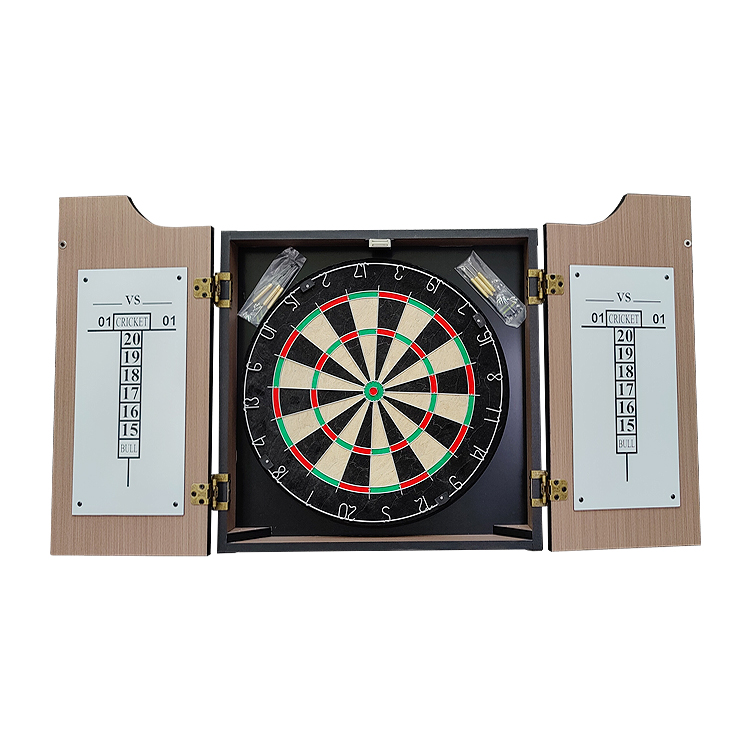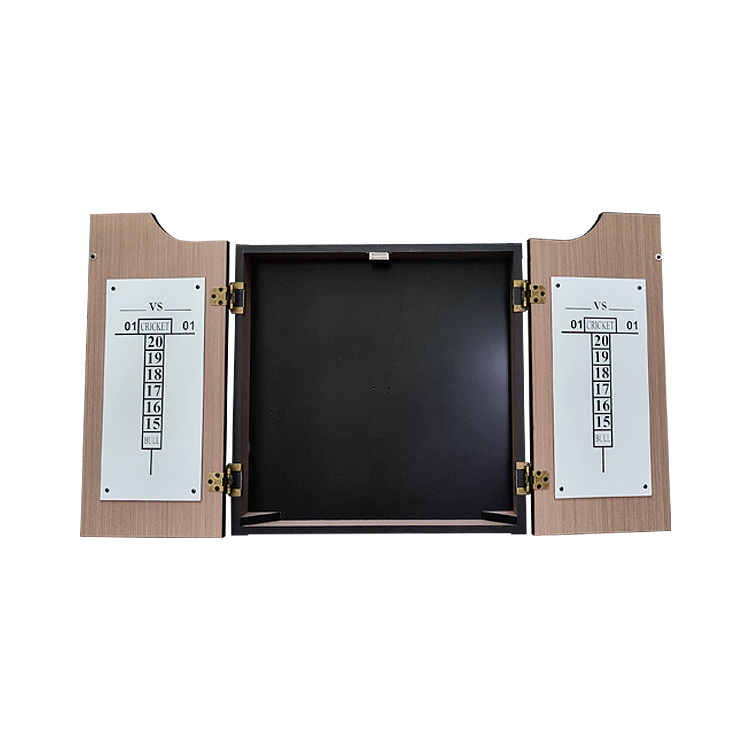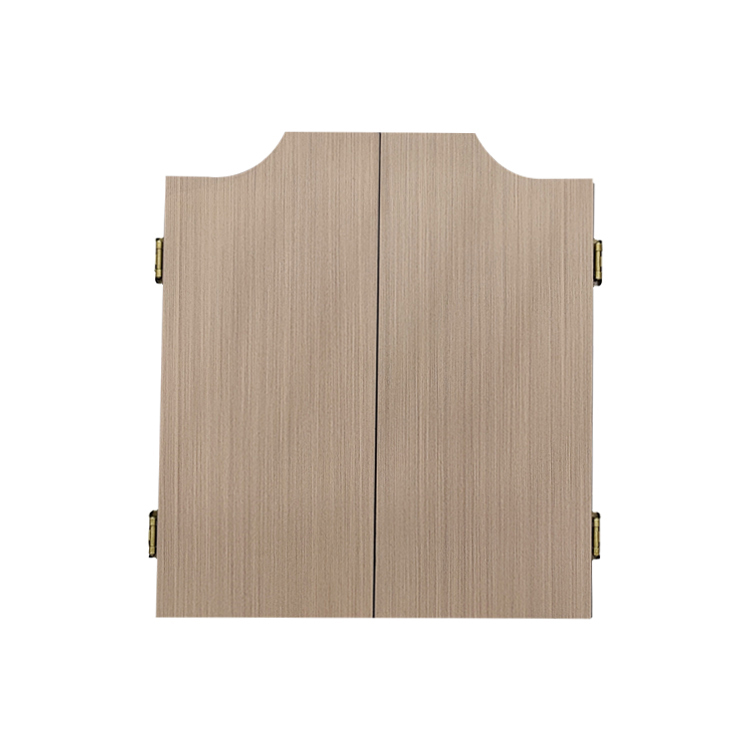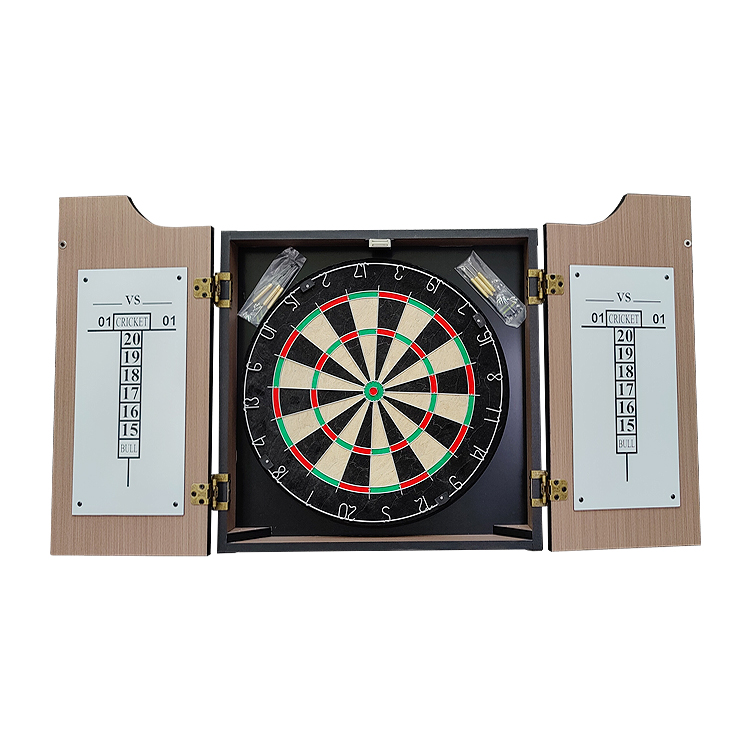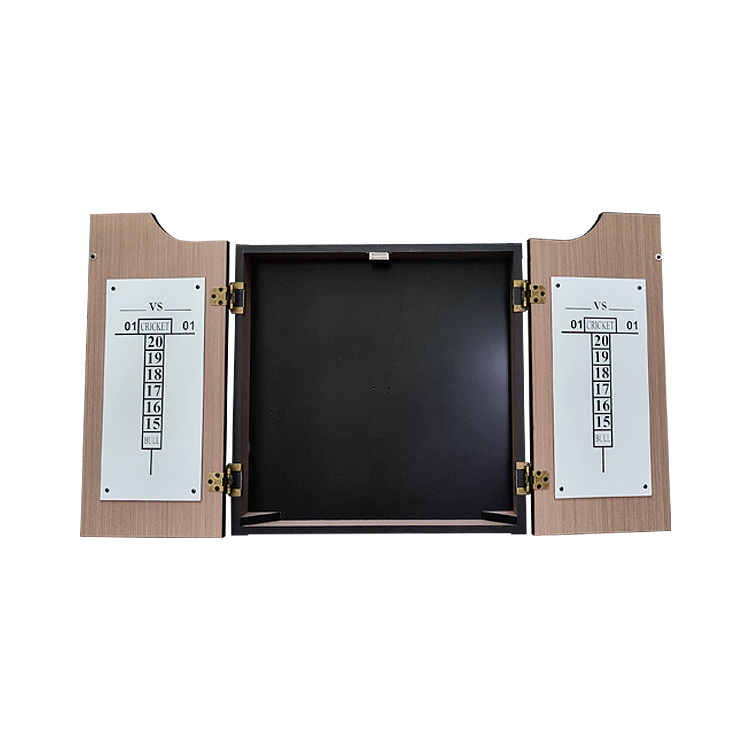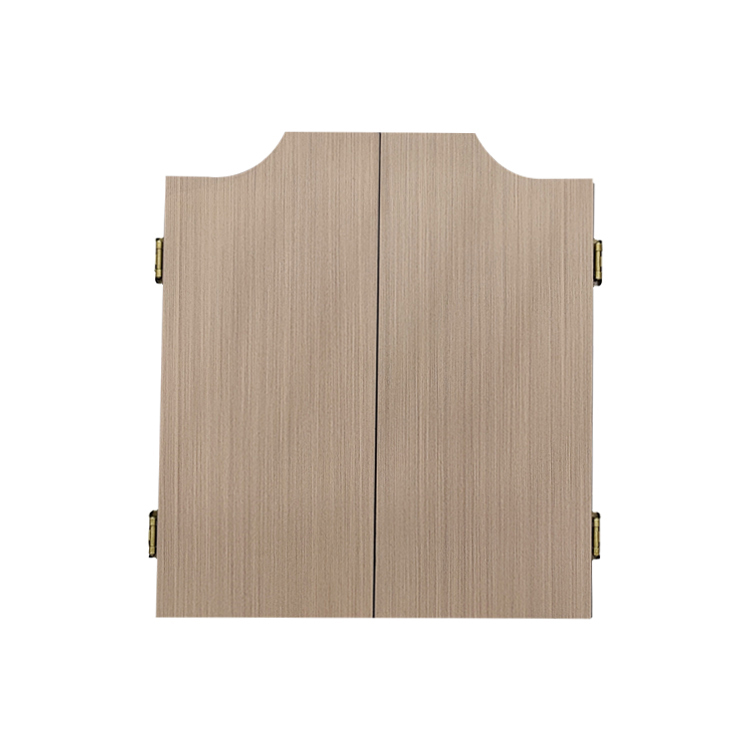 Table Detail
1. Hinge
The outside of the metal is lacquered to make it resistant to rust.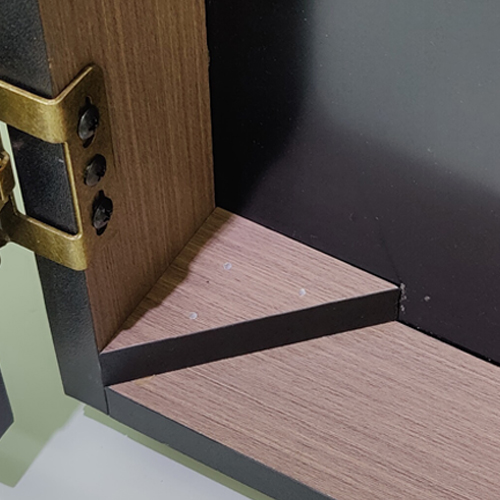 2. Storage of darts
This is where darts can be stored after use to prevent loss and damage.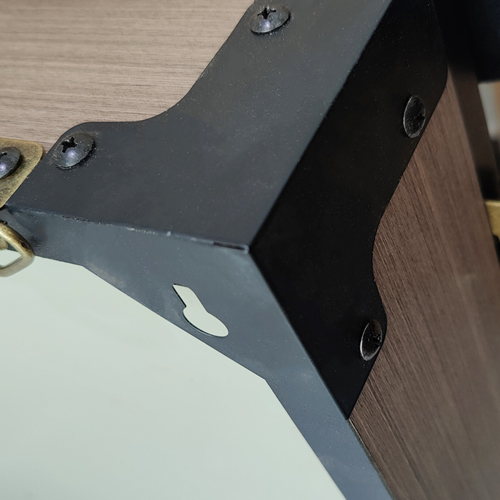 3. Angle bead
Protect the corners of the box and better position the boards to prevent them from coming loose.
About This Item
MATERIAL: 15mm foamed board surface spray outdoor anti uv paint, the board on the back is aluminum plastic board.
USE: The darts placed inside, both good-looking and can protect the wall.
PACKAGE: Assembly completed, after receiving the goods without their own installation, only need to spend three minutes to hang.
ENTERTAINMENT: It contains a scoreboard for playing and Write down the score with friends and others.
SUITABLE PLACES: It can be used in living rooms, garages, basements and out yards, as well as in bars, game rooms and other entertainment venues.
Some essential things to bear in mind while selecting or considering purchasing a dartboard cabinet. To begin, keep in mind that any bristle dart board will be irreparably damaged if it gets wet   As a result, boards should not be exposed to direct rain. As the fiber breaks away from the substrate and protrusions outward, a damp sisal fiber dartboard will create "bubbles." The fibers than just fall out when the glue that holds the sisal fiber degrades and the bristles come loose. Furthermore, metal pieces will corrode, while wood and fiber parts will mildew and finally decay.
A dartboard cupboard or cabinet may offer additional security, although it would be difficult to create a water-tight darts cabinet that simultaneously allows for quick accessibility and adequate airflow to prevent mildew. If we talk about outdoor dartboard cabinet that has been used on a patio or other outdoor entertaining location, it is a good idea to paint or coat it with a waterproofing finish. This will extend the cabinet's life from outdoor weather conditions.
The first concern that most individuals have is, how could someone place their dartboard in a cabinet?
If you enter a bar or perhaps a bar, for instance, the boards are usually there hanging on the walls, tempting people to try their hand at darts. However, if you think about it carefully, there are several benefits to purchasing a dartboard cabinet set or even a dartbaord cupbaord.
The dartboard is considered a piece of must-have equipment in the game of darts, which is a popular leisure activity all over the world. Sisal fibers are plaided into long bundles and formed into tubes to make a real dartboard. After cutting all of these tubings into silicon slices, the wafers are pressed into a circular shape and glued to the board. The very next step is to remove the coarse fibers from the sisal board and flatten them down.
Dartboards were usually built of wood or clay in past. They are now made from a range of materials, including wound paper, cork, sisal fibers, plastic, and others. Each one has a distinct purpose.
The Benefits of Cabinet Dartboards
1. Furthermore, maybe the most compelling argument for someone to purchase a dartboard in a cabinet is purely cosmetic. What better addition to your gaming area than a stylish dark hardwood cabinet housing a high-quality dartboard?
2. You may as well secure your costly dartboard from any unfavorable situations, such as youngsters walking by and throwing various sharp things at it.
3. The dartboard case not just look very good, and it is also a great way to keep your boards hygienic while not in use.
4. The problem concerning darts, in particular, is that they are tiny, making them more likely to lose or misplace. A cabinet, on either hand, allows you to store all of your darts material securely and organized all at once.
5. One can keep all of the darts, additional tips, extra wing, balanced scorecard, and other items in their darts cabinet throughout all times, so they are always prepared to use and close at hand, regardless of when you will need them.
Moving on, before we begin with our dart board suggestions, we should take the time to explain some of the characteristics and attributes to look for when selecting the finest dartboard cabinet set.
Dartboard cabinets case are the greatest
1. Outdoor Dartboard is not as pricey as you would think. Simple boards with various color segments, total numbers, and wires. When purchasing a cabinet set, the cabinet itself is what drives up the price.
2. As a result, you must ensure that the cabinet you select is constructed of high-quality components and will survive long enough to justify its price and perceived quality. Furthermore, you should avoid anything too heavy, as it may be difficult and time-consuming to hang it on the wall.
3. You should also be aware that you may purchase the abovementioned dart board cabinet sets, which, even as the name implies, contain a dartboard. However, it is also feasible to purchase an empty cupboard without a dartboard to insert an existing one inside it. There are also simple primarily hardwood cabinets and electrical dartboards with cabinets to pick from. It is entirely up to you.
4. Now that it's time for us to move on to the collection, which includes some of the greatest dart board cabinet sets on the market.
5. The team emblem on the outdoor dartboard doors is prominently displayed to boldly display your team support; the dartboard and interior of the cabinet also have team names and logos. For a traditional style and a strong profile, it's made of solid pine wood.
6. For everybody, the greatest dart board cabinet collection may be different. This is because everyone has diverse tastes. A dartboard cabinet set is made up of many distinct aspects and attributes. These various characteristics will appeal to various people.
7. There are various types of dartboard cabinets in just one market, and each cabinet set is designed to appeal to a certain demographic. There seems to be, obviously, a "best dart board cabinet set," but it is mainly geared at experienced dart players. If you fall into one of these groups, cabinet sets like the SZX-DBC006 hot sales outdoor dartboard cabinet would be the perfect dartboard cabinet set for you.
Conclusion
Finally, dartboard cabinets seem to be an excellent solution for everyone who prefers to maintain his darts equipment secure and organized. However, as usual, the decision is yours. All we would say however regardless of whatever you pick, the dartboard inside the cabinet case could never go astray. Even If you already have a dartboard, you may want to try purchasing a cabinet or cupboard without the need for a dartboard; this is also an option. SZX offers the greatest quality dartboard cabinets, so you can enjoy your game the most.