How Do Chandler And Joey Play Foosball In Friends?
If you're a fan of Friends, you'll know there's a foosball table in Chandler and Joey's room. And in some episodes, they play this game together.
For example, in the episode "The One Where Joey Speaks French," Joey and Chandler are seen playing foosball in Monica's apartment. But instead of metal rods, they're using their hands and feet to move the players around the table!
Do you know what their foosball table looks like?
A mini foosball table has two goals on each side of the table. There are ten players on each team and each player has their own little rod they can move up and down to kick the ball into the goal. The center player on both teams controls a goalie that blocks the other team from scoring with their rod.
In many scenes, we can see their mini Foosball "players" are blue on one side and red on the other. And we can see that these tables have strong square feet. This mini Foosball may not appear very often in the scenes of Friends, but it left a deep impression on the audience.
However, it is very difficult to find exactly the same mini Foosball these days. But you can find a company that specializes in making mini Foosballs to provide you with such a custom service.
In SZX, You Can Customize The Mini Foosball You Want:
SZX is such a company. It has 27 years of experience in producing professional mini Foosball tables. They also offer premium customer service if you order enough. Let's take their 5ft Ladder Meter Outdoor Foosball Game Table as an example. Its shape is very similar to the Foosball in Friends.
The compact design of the square trapezoid: 55.8" x 29.6" x 34.5"
The size of this mini Foosball is 55.8" x 29.6" x 34.5". The overall shape looks square or trapezoidal, which looks very similar to the shape in Friends. This makes it look more retro.
There are chrome-plated goals at both ends of the table, and they have a durable and aesthetically pleasing design. And this chrome-plated goal is simple and roomy for easy ball movement and entry.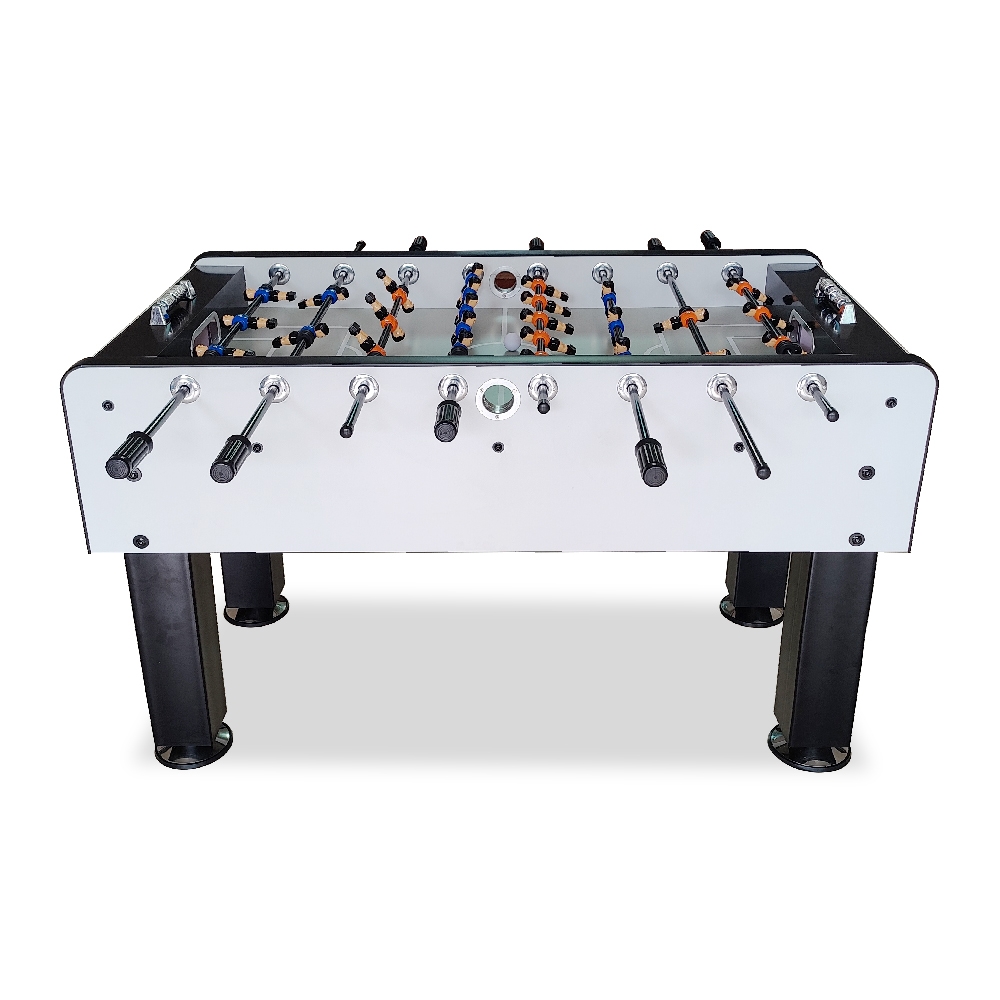 Soccer table playfield: Aluminum-plastic board
The playfield of this mini Foosball is made of white aluminum-plastic board and foam board, which is very durable, smooth, and easy to clean. The surface of this mini Foosball table is white and looks very shiny in the light. It also has black lines on it for marking the boundaries and goals; these lines are also reflective so that you can easily see them even when playing in low-light conditions.
Legs: Baked Black Paint Strong Square Legs
Just like in Friends, the mini Foosball has chunky square legs. The legs are made of black-painted metal, which gives them a very strong and sturdy structure. This is important because the table will have to support your weight and that of your opponent as well when you play. In addition, the legs are not flimsy at all; they can hold up this mini Foosball table even if you're playing aggressively against each other.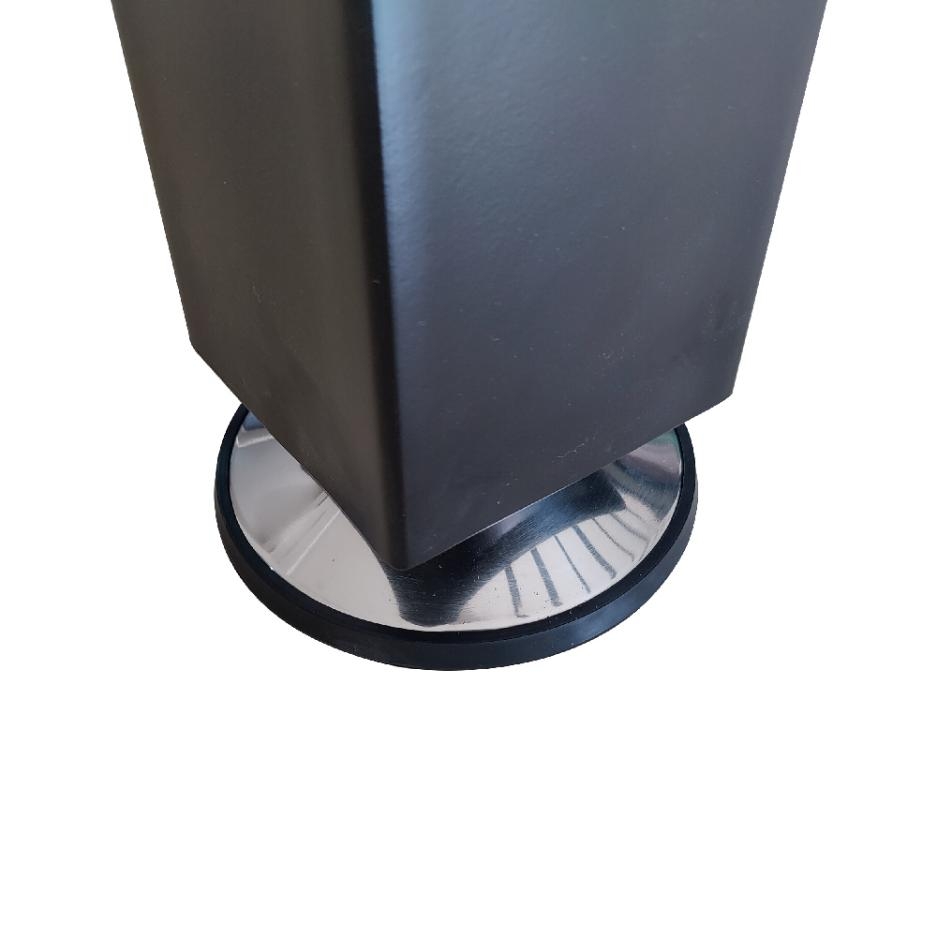 Players: 26 pieces of orange and blue men players with faces
The players have faces and are of different sizes. There are 26 players in total, which means that you can play with a single opponent or with multiple ones. If you're playing against multiple people, each team will have 13 pieces. This is important because it means that the table has been designed to accommodate different numbers of players.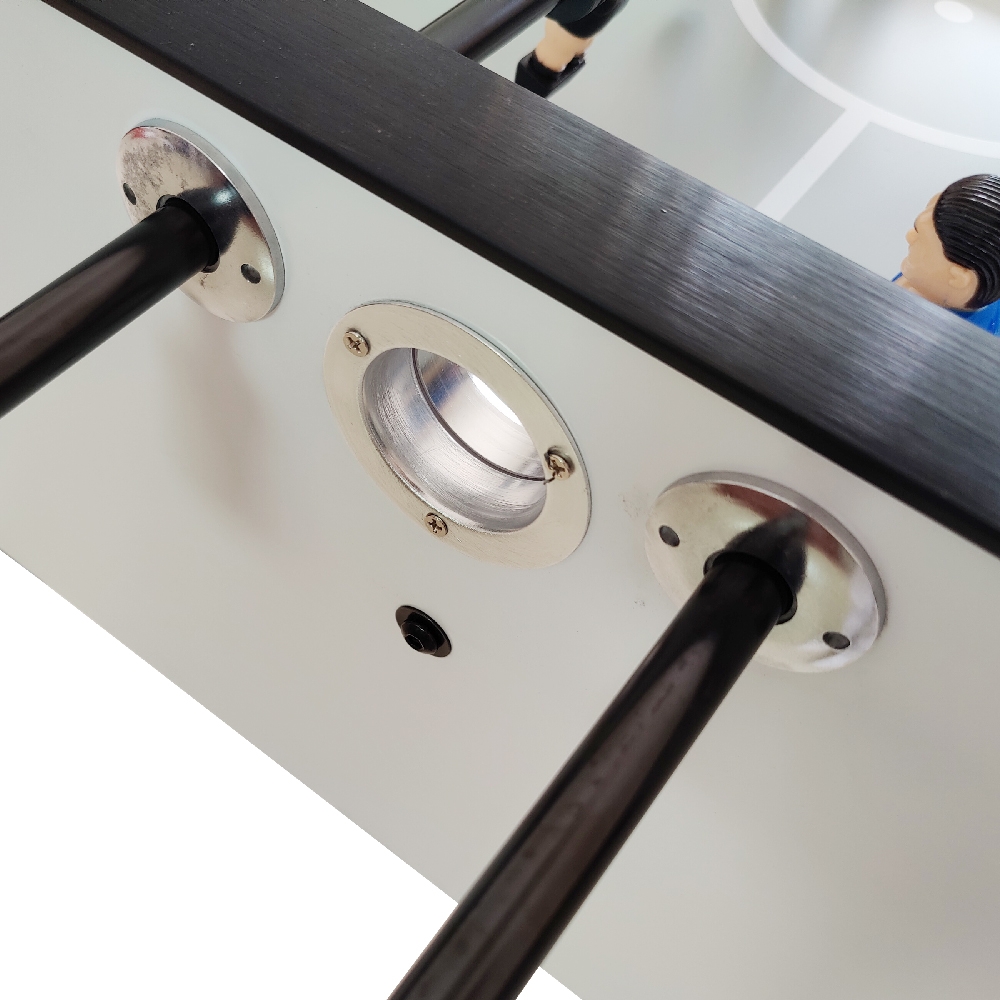 Manual scorers: Metal bead scorers
This mini Foosball uses manual scoring, which allows the game to be played more engagingly. These metal beads are very smooth and beautiful, so they add to the fun of playing.
The manual scoring system is also very easy to use. The scorers are placed at the end of each rod and you can see them from above. The beads move smoothly along the rods, which makes it easier for you to keep track of how many points each player has scored during a turn.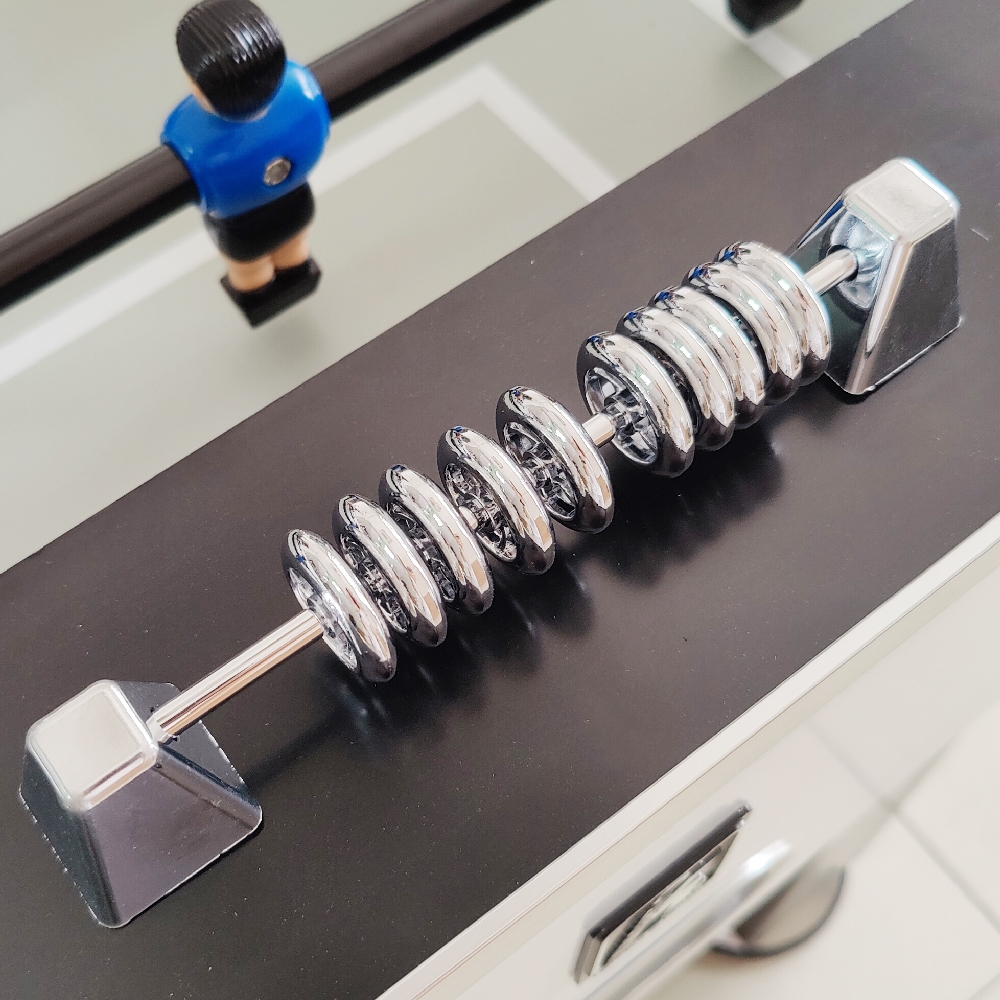 Player rods: 8 pieces of Electroplated Black Rods
The player rods are made of electroplated black rods, which means that the rods are coated with a layer of metal. This makes them look very elegant and makes them easier to hold onto.
If you prefer round or long handles, SZX also offers optional customization.
Mini Foosball Is A Very Popular And Educational Sports Game:
This game is a very popular and educational sports game. It also helps in improving the hand-eye coordination of the players.
The player who wins this game will get a chance to play against another player and win again, so all the players in this game have equal chances of winning or losing at any time during the game.
Here are some benefits of playing Foosball:
- It helps in improving the hand-eye coordination of the player.
- It is an entertaining game to play with friends or family members.
- This game also helps in improving your reflexes and speed.
In addition, it has good commercial value.
The Mini Foosball Will Help To Attract 30 More Customers Every Day:
The Mini Foosball is a great addition to any pub, bar, or cafe. It can be used by customers who want to play a quick game while they wait for their food or drink. It's also a good way to attract customers and increase sales.
- It is a very good way of advertising your business. It's a great ad for anyone who loves Friends or the game.
- The mini foosball table is an attraction in itself, as it attracts customers to your business. It will help in increasing the number of visitors who enter your premises and make them spend more time there.