Investing in a hot pool table can be a great decision for both home and business owners. The right pool table can not only add a touch of class and entertainment to your space but also generate revenue and increase customer engagement.
In this article, we will explore the various benefits of investing in a hot pool table and provide tips on how to choose the best one for your specific needs.
What Is The Hot Pool Table In SZX?
SZX is a leading manufacturer of high-quality pool tables, known for their durability, modern design, and advanced features.
Their hot pool table models have garnered rave reviews from both home and business owners, making them a popular choice for those seeking a top-of-the-line option.
Here are two of their hot pool tables, whose sales have soared in the past three months:
Key Advantages of the Classic Red and Black Hot Pool Table:
Sturdy Construction and Smooth Finish:
The clamp-style aluminum apron corner combines seamlessly with the frame, ensuring a solid and durable structure. The surface is smooth and mirror-like, reflecting the high-quality materials and craftsmanship of this hot pool table.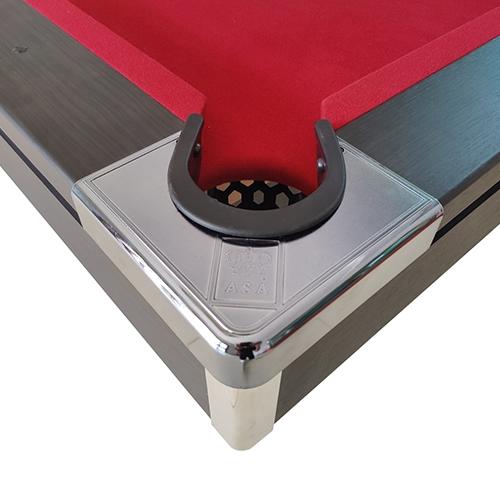 With its MDF and PVC laminated hollow rectangular legs, this hot pool table boasts a clean and minimalist design. The combination of dark wood grain PVC leather on the frame creates a perfect blend of traditional and modern aesthetics, making it an attractive addition to any space.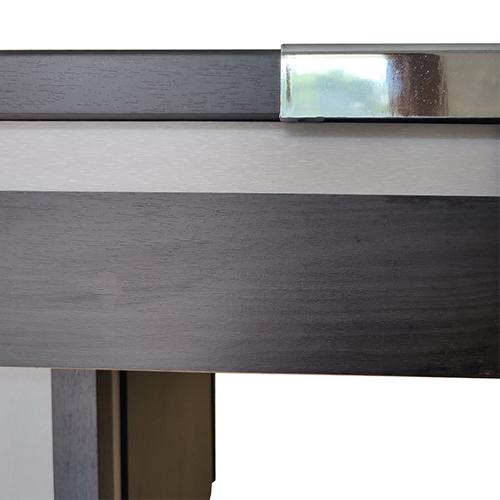 Key Advantages of the British Modern Slate Coin Hot Pool Table: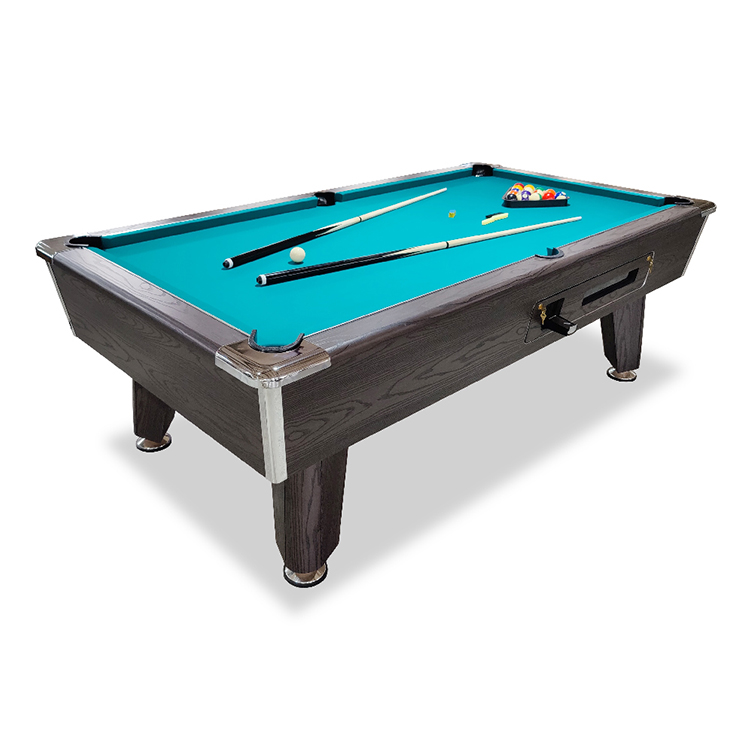 Coin-Operated Convenience:
Featuring a coin-operated mechanism, this hot pool table offers the advantages of low management costs and reduced chances of undercharging. This design simplifies the billing process, making it an ideal choice for businesses looking to streamline operations.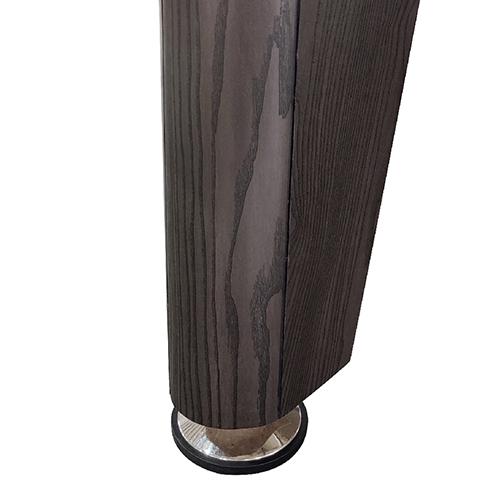 Superior Slate Material and Adjustable Legs:
The high-quality slate material provides a thick, flat, and smooth playing surface that is resistant to damage. Additionally, the adjustable legs allow for easy leveling of the table, ensuring a perfectly horizontal playing surface regardless of the flooring, and guaranteeing a consistent rolling experience for players.
Benefits Of Having Some Hot Pool Tables In Your Business From SZX:
SZX is a manufacturer specializing in the production and sales of sports equipment. Their billiard tables, table tennis tables, air hockey tables, and other products are loved by many customers.
They not only provide high-quality hot pool tables but also allow customers to customize their orders. For example, you can change the color of the table, or engrave your name on the table.
Here are some benefits of choosing SZX:
Durability and long-lasting performance:
SZX hot pool tables are built with high-quality materials and expert craftsmanship, ensuring a long-lasting investment that will withstand regular use in a commercial setting. This durability means less downtime for maintenance or repairs, keeping your customers happy and engaged.
Modern design and aesthetics:
The sleek and contemporary design of SZX hot pool tables can complement a variety of décor styles, making them a versatile choice for any establishment. By investing in an attractive pool table, you can create an inviting atmosphere that encourages customers to return.
Advanced features for an enhanced playing experience:
SZX hot pool tables come equipped with advanced features such as precision leveling systems, high-quality cushions, and premium cloth. These features provide a smooth and enjoyable playing experience for customers, making your establishment a go-to destination for pool enthusiasts.
Factors Affecting The Revenue Generation Potential Of Hot Pool Tables:
The placement of your hot pool table within your establishment can have a significant impact on its revenue generation potential. Position the table in a high-traffic area to attract attention and encourage play, but also consider the comfort and convenience of players.
Determining the optimal pricing strategy for your hot pool table can be crucial in maximizing revenue. Conduct market research to understand the pricing expectations of your target demographic and consider offering promotions or discounts to incentivize play during slow periods.
Regular maintenance and upkeep of your hot pool table will ensure its longevity and continued revenue generation. Develop a maintenance schedule and invest in necessary repairs or upgrades to keep your table in top condition.
Strategies For Promoting Your Hot Pool Table To Attract More Customers:
You need to promote your hot pool table to attract more customers. This is a great way to increase your revenue and make more money from your business.
There are many ways you can promote your hot pool table and we will discuss some of these strategies below:
Marketing and advertising:
Utilize various marketing channels, such as social media, print advertisements, and local event sponsorship, to promote your hot pool table and attract new customers to your establishment. Highlight the unique features and benefits of your pool table, and showcase any special promotions or events you are hosting.
Host tournaments and events:
Organize pool tournaments or events to create excitement and buzz around your hot pool table. These events can attract both regular and new customers, as well as generate additional revenue through entry fees or increased food and beverage sales.
Collaborate with local businesses or clubs:
Partner with local businesses or pool clubs to promote your hot pool table and attract a wider audience. Cross-promotions, joint events, or offering discounts to club members can help you tap into an existing community of pool enthusiasts and expand your customer base.
Offer incentives and loyalty programs:
Implement incentives and loyalty programs to encourage repeat visits and pool table usage. For example, you could offer a free game for every five games played, or provide a discount on food and beverages for customers who use the pool table regularly.
Train staff to promote the pool table:
Ensure that your staff members are knowledgeable about the hot pool table, its features, and the benefits of playing. Encourage them to actively promote the pool table to customers and explain any promotions or incentives available.
Final words:
Investing in a hot pool table can provide numerous benefits for both home and business owners, including increased revenue, enhanced customer experience, and attraction of new demographics.
By choosing a high-quality hot pool table from a reputable manufacturer like SZX and implementing effective promotional strategies, you can maximize the return on your investment and create a more enjoyable and engaging environment for your customers.
Keep in mind the factors affecting the revenue generation potential of your hot pool table, and maintain it regularly to ensure long-lasting performance and customer satisfaction.