What is meant by Foosball Table?
This table is one of the most popular indoor games. It is also known as foosball or soccer ball. It is an excellent way to bring people together in the game. You can play against friends, family, coworkers, etc. As more individuals seek athletic and entertaining hobbies, foosball tables are gaining popularity. Metal rods with tiny figures are used as the game's playing pieces. Although four players can also participate, two players are the norm when playing this game. In this game, goals are scored by using the figures to strike the ball into the other team's net. Additionally, it is a popular game among households, especially in the United States. Players use handles to control rods attached to the figures of other players in the game, which is played on a table with a little ball and calls for mental and physical effort.Collection Foosball Table manufacturer
SZX is the ideal collection foosball table manufacturer, one of the best-selling tables made by the top manufacturers in the industry. These tables are designed to be durable and easy to assemble. They come with an attractive design and high-quality materials. The foam surface on the Collection foosball table allows players to quickly adjust their shots. The best thing about an indoor foosball table is that you don't have to worry about getting wet when playing outside. As a leading collection foosball table manufacturer, they offer a wide range of options from classic plastic tables to own premium wood models. Its foosball table prices are affordable but include everything you need to start. They also sell foosball accessories like sticks, balls, and cups. The most well-known maker of foosball tables is SZX. The tables are excellent for the money and are utilized in professional foosball contests worldwide. This reputable manufacturer of game equipment produces excellent table tennis, air hockey, pool, and foosball tables. They also offer custom designs if you do not see what you like.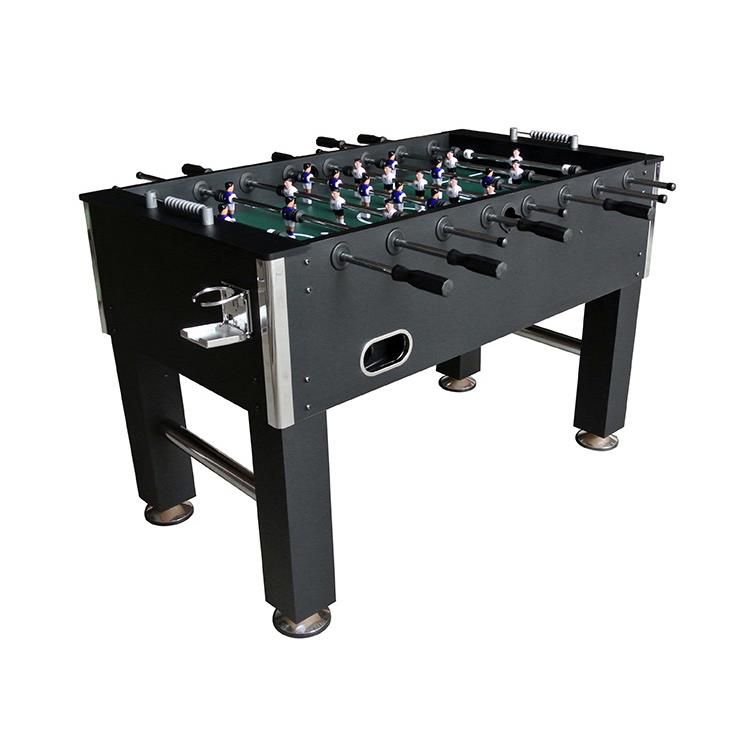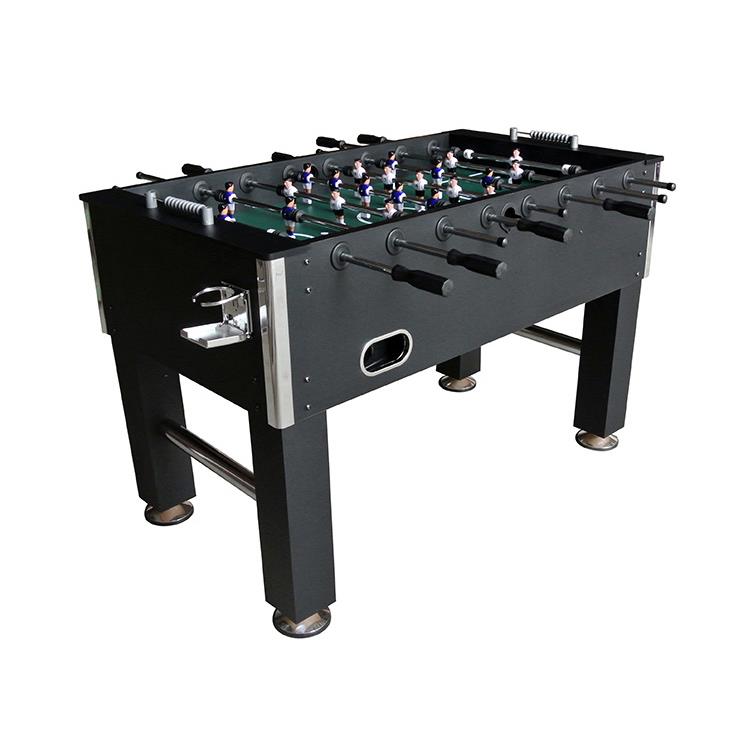 Top-notch manufacturer of foosball tables:
SZX is committed to providing high-quality products at an affordable price. Their goal is to provide the best value to customers.
SZX is dedicated to customer service and satisfaction. We stand behind our products 100% and have a great selection of foosball and ping pong tables for sale.
It is a leading collection foosball table manufacturer providing quality products for many years. They are here to help you choose the right table for your needs.
They will show you why the SZX foosball tables are the best choice for your game or family room. It gives you relaxation and provides comfort.
This foosball table is an excellent choice for home use. It features superior quality construction and design.
Characteristics and properties of foosball table:
It's easy to set up and play on, making it perfect for small spaces. You can play against friends or family without worrying about losing track of the ball.
Its compact design fits easily in even the smallest of rooms. Its lightweight construction makes it portable and easy to move around. It comes with a sturdy steel frame and a high-quality wood finish.
Professional foosball experts have designed these tables, built to last and offer years of fun.
Excellent Quality and affordable price make SZX one of the best choices for Foosball Tables.
There are great fun for parties or family gatherings and are an excellent way to entertain guests and have fun together. No matter what type of table you buy, you'll be able to enjoy playing foosball for years to come. The goal of the game is to score more points than the opposing team.
The Best Foosball Table Buying Guide:
Playing foosball with friends, family, or coworkers is a terrific way to relax and have fun without the interruptions of playing actual soccer. Any home would benefit from having a foosball table, and they are not as pricey as you may believe.
Size is one of the first factors to take into account when buying a foosball table. Your choices and space size will determine what you should buy.
Another factor to take into account when buying a foosball table is stability. If it is too narrow, it won't be sturdy; if it is too heavy, it will be challenging to set up and will cost more to ship. Find a table that is easy to put together and robust enough to stand on.
Top-notch, folding foosball table:
MDF, a durable material, was used in the construction of this table.
It is intended only for indoor use.
This table measures 54" by 29" by 32" (137" by 74" by 81").
You will also receive a manual scorer consisting of two red and blue plastic scorer parts.
The Customized colour is one of this product's best characteristics.
This item weighs 55/48 kilograms.
The table itself will come with an additional three balls.
Conclusion:
Are you searching for a top-quality collection foosball table manufacturer? SZX is ideal if you're looking to purchase a custom foosball table or arcade game machine. It is the definitive and perfect foosball manufacturer. With its unique design, you will be able to customize your foosball table. We offer a wide variety of products, including tables and accessories. Our goal is to provide quality products at affordable prices. So if you want to buy a foosball table online, then check out our website today. And if you have any questions, please contact us anytime via phone or email. Our goal is to provide our customers with top-quality foosball tables at affordable prices. We are committed to providing excellent customer service and fast delivery. If you're looking for a top-quality foosball table, look no further. We look forward to serving you. Buy yours today!