What exactly is a pool table?
Players utilize pool balls and cue shafts made of wood and synthetic materials in the game of pool, commonly known as billiards. Examples of billiard sports and activities on pool tables include snooker, which is typically played on a board with six compartments, carom billiards, which is usually played on 10-foot tables without boxes, and pool, one of the most well-known billiards games, which typically offers six-pocket tables of varying lengths. The primary games of pool or billiards are not as famous as other variations of billiard tables, such as bumper pool tables and many more, which offer various protective surfaces, barriers, and table layouts.
What is meant by the American 90" Billiard Table?
With its sleek design and high-quality materials, the American 90" billiard table is sure to be an eye-catcher. It features a classic style that makes it suitable for both indoor and outdoor use. The durable wood frame and heavy-duty steel rails ensure years of reliable service, and its sturdy construction ensures long-lasting performance. Early in the 1990s, a pool table called the American 90 gained popularity. The playing surface of the big table is 90 inches long and 45 inches broad. The table is supported by four legs and has a slanted top. Due to their sturdy design and careful attention to detail, these tables are built to last. They also have a smooth surface and a constant bounce, making them easy to play. It's an excellent way to mingle, have fun, and exercise. It is simpler to aim and fire from the table because of its 90-degree angles on both sides.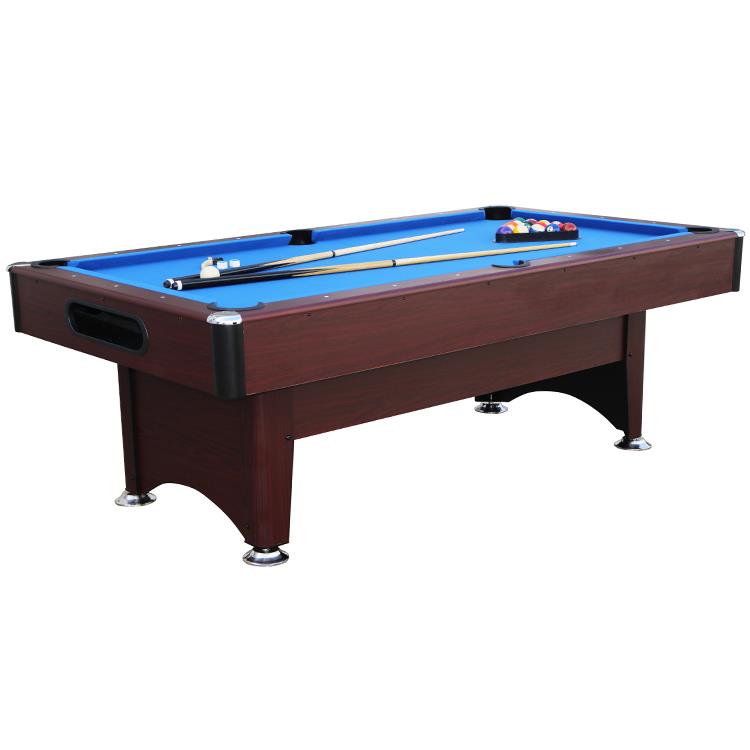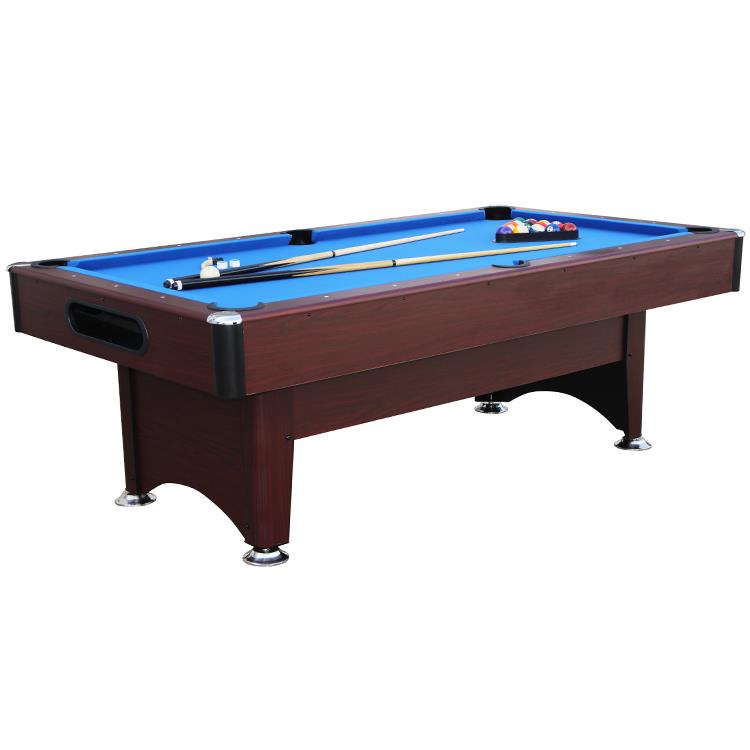 American 90" billiard table is an innovative new table made from high-quality materials. It is designed to be used by both professionals and amateurs alike. The table's unique design allows players to see their shots perfectly. The American 90" gives you enough room to play as though your living room were a pool hall. This 90" pool table will keep your family and visitors entertained for hours. With its rustic finish and distinctively formed legs, this classic table will appear fashionable and elegant in any house. The table has moulded corner protection, hidden drop pockets, and shims for uneven flooring.
While the black 250-gram polyester cloth playfield with K66 nose rubber cushions provides genuine, consistent bank shots, the 18 mm thick engineered wood playfield with two-ply lamination avoids warping. This American 90" billiard table has been designed to be more stable than ever before and has an innovative design that makes it easier to play.
It offers a more stable playing experience while still maintaining its classic look. American 90's tables are the most popular choice among players looking for a great table. They offer more bounce and an improved feel over other brands. It's a perfect fit for anyone looking for a comfortable, robust table because it comes with everything you need to start playing right away.
It's time to upgrade your game room to something bigger and better this table has everything you need to start hitting shots big and small. It is designed to provide plenty of room to play. Its large playing surface allows you to entertain friends and family while enjoying your game. It is a classic piece of furniture that everyone loves and adds style and character to any room.
Patience and mental calm:
Playing pool is an excellent method to practice remaining patient under pressure. It would help if you used partitioned judgments when playing other competitive sports. You might take a little break when playing pool to choose your stroke and steady your hand. Skilled pool players are constantly aware of their opponents' strokes, focus, and mindset. This is perfect for removing depression and anxiety and makes you feel comfortable and relaxed.
Contact Your Family Immediately:
It has a unique design making it more durable and easier to maintain. A billiard table is an essential piece of equipment for any pool hall or bar. Players use it to practice their shots and improve their game. It is best to spend time with the family discussing concerns and finding solutions. Stop using all of your electronics and spend time with your family doing something fun instead. When playing billiards, you must use geometrical and scientific principles to grip the ball precisely.
There are some factors to consider when looking for a good quality billiard table:
A billiards table has several features that help determine its value.
Table size is essential when looking for a new table.
A billiard table needs to be sturdy but also affordable.
You may want to consider one with pockets on both sides.
An adjustable height table is convenient when playing pool.
Choose colours that won't fade or stain over time.
Slate, Legs, framework, fabric/Felt, cushions and rails, and playing or additional tools must be considered when buying a billiard table.
Conclusion:
We have what you need whether you are looking for a classic or modern style. The American 90" billiard table is one of the best on the market today. Our team of experts designed it to provide you with an experience like no other. With its unique design, it offers a fun and challenging game for both adults and children alike. SZX Billiards table has everything you need to start playing right away. Our expert staff will be happy to answer any questions you may have about the product or installation process. They provide speedy shipping, excellent service, and high-quality products. Their pool tables last a long time and are enjoyable to play on. You can pick between modern, sleek tables with clear lines or classic pool tables. Now you can enjoy playing pool or snooker anywhere, anytime! Please get started by checking out our full selection of tables. Order yours today!