Folding pool tables are becoming increasingly popular as a versatile addition to businesses, providing entertainment and revenue-boosting potential.
In this article, we will explore the impact of entertainment options on business revenue, the benefits of adding a folding pool table to your business, how to choose the right one, and strategies for promoting it to your customers.
The Impact of Entertainment Options on Business Revenue:
Entertainment options, including video games, movies, and music have a significant impact on the revenues of businesses. This is especially true for restaurants, where a large percentage of sales are generated during mealtime hours.
Boosting customer dwell time:
Having a folding pool table in your establishment can encourage customers to stay longer, increasing the likelihood of additional purchases and creating a more enjoyable atmosphere. A pool table can act as a social hub, promoting interaction between customers and fostering a sense of community.
Enhancing customer experience:
A well-maintained folding pool table can enhance the overall customer experience, making your establishment more memorable and enticing for return visits. By providing an engaging activity, you can set your business apart from competitors and create a unique selling point.
Attracting new demographics:
A folding pool table can appeal to a wide range of demographics, potentially bringing in new customers who may not have visited your establishment otherwise. By catering to diverse interests and age groups, you can broaden your customer base and increase overall revenue.
Benefits of Adding a Folding Pool Table to Your Business:
A folding pool table is a very wise choice for small venues or entertainment rooms or business premises that want to maximize the use of space. Its lightweight, convenience, and high rate of return are all favored by merchants.
Space Efficiency:
A folding pool table is designed to save space, allowing you to maximize your business area for other uses when the table is not in use. This makes it a great option for mobile merchants who need to set up shop quickly and easily.
Convenience:
Folding pool tables are lightweight and portable, making them easy to transport from place to place. You can store them in your vehicle or trailer when not in use, then set them up within minutes!
Versatility:
Folding pool tables can be used for both casual and competitive play, catering to the different skill levels and preferences of your customers.
Increased Revenue Streams:
A folding pool table can create additional revenue streams through table rental fees, tournaments, and sales of related accessories.
Choosing the Right Folding Pool Table for Your Business:
When selecting a folding pool table for your business, it's crucial to consider factors such as quality construction, safety features, and mobility.
By paying attention to these elements, you can ensure that you invest in a product that will not only be a hit with your customers but also be a durable and reliable addition to your business. One such folding pool table that checks all these boxes is the SZX-P38 folding pool table.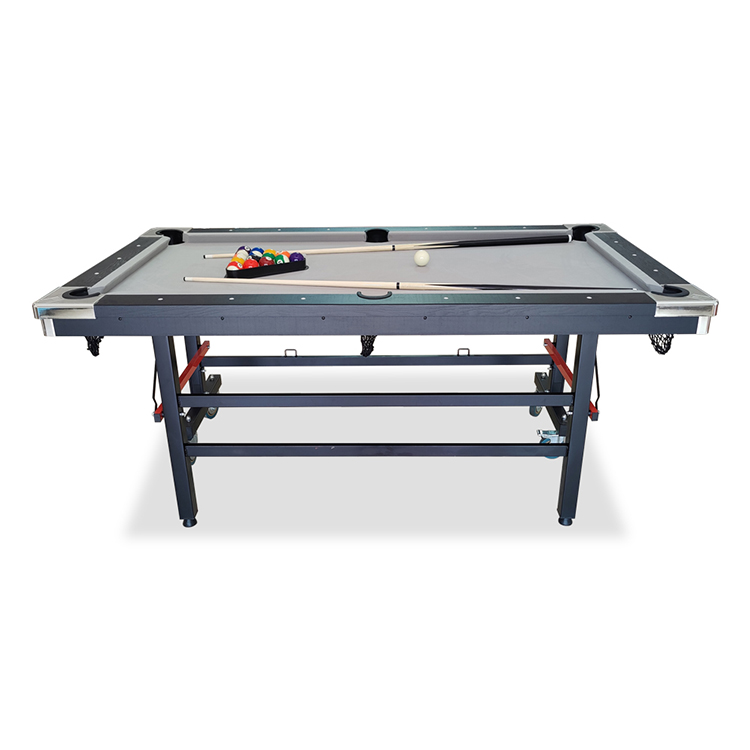 Introducing the SZX-P38 Folding Pool Table:
The SZX-P38 folding pool table is designed with the needs of businesses in mind. With its sleek appearance, user-friendly features, and easy mobility, it's the perfect choice for establishments looking to add a touch of entertainment and versatility to their offerings.
Quality Construction:
The SZX-P38 features a smooth playing surface with PVC laminated MDF and a top and apron rail made of MDF and black PVC leather. The chrome ABS rail corners not only give the table a modern and stylish look but also ensure easy installation and durability.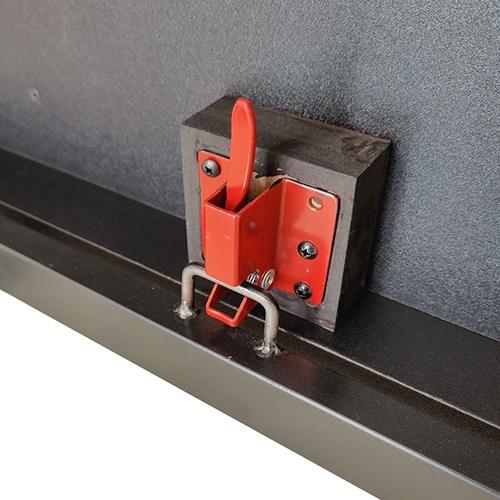 Safety Features:
Safety is of utmost importance when it comes to any business investment. The SZX-P38 is equipped with folding safety locks, including left and right safety locks, allowing for single-player training and secure storage when not in use.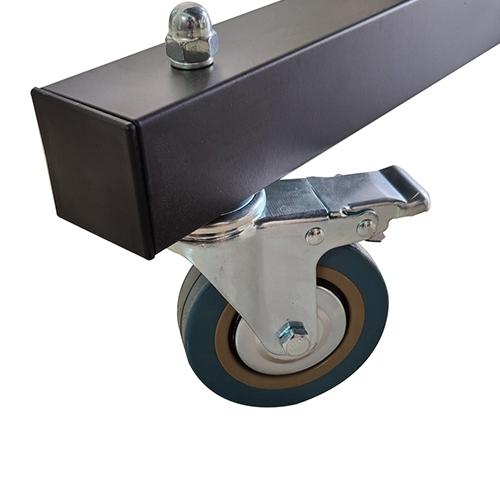 Mobility:
One of the standout features of the SZX-P38 is its locking casters, which make moving the table a breeze, regardless of the condition of the floor or the difficulty of transportation. Once you've found the perfect spot for the table, the casters can be locked in place, ensuring stability during gameplay.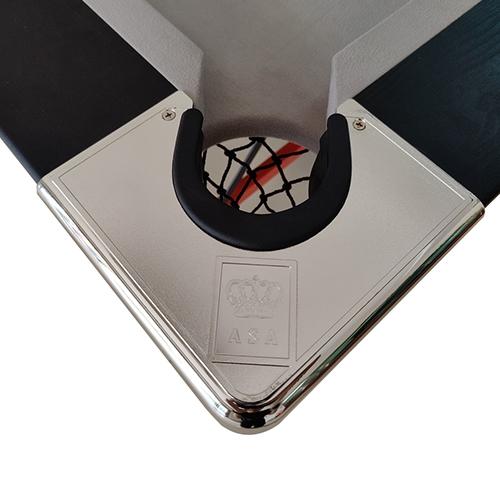 Customization Options:
The SZX-P38 is available in various colors, including black, blue, red, and customized options, allowing you to choose the perfect design that complements your business's aesthetics.
Accessories Included:
The SZX-P38 comes with a full set of accessories, including two 57-inch cues, a set of 2.25-inch balls, a triangle, two pieces of chalk, and a brush, providing everything you need to offer an enjoyable pool-playing experience for your customers.
In summary, the SZX-P38 folding pool table is an excellent choice for businesses looking to add a versatile and space-saving entertainment option to their establishment.
Its quality construction, safety features, and easy mobility make it a valuable addition that can cater to the needs and preferences of a diverse clientele.
How To Maintain Your Folding Pool Tables?
Proper maintenance of your folding pool table is crucial to ensure its longevity, optimal performance, and appearance. Follow these steps to keep your table in top condition:
Clean the Playing Surface Regularly:
Use a soft brush to gently remove dust, chalk, and debris from the table's surface. Brush in the direction of the nap, from one end of the table to the other.
Vacuum the surface using a handheld vacuum cleaner with a soft brush attachment to remove any remaining debris.
For stubborn stains, use a damp cloth with a mild detergent solution, followed by a dry cloth to remove any moisture.
Keep the Rails and Pockets Clean:
Use a damp cloth to wipe down the rails, paying special attention to the chrome ABS rail corners to maintain their shine and appearance.
Clean the pockets regularly to remove any debris or chalk residue.
Final Words:
A folding pool table is an excellent investment for businesses looking to boost revenue and attract a diverse clientele. By considering factors such as quality construction, safety features, and mobility, businesses can choose the best folding pool table for their establishment.
This will ensure that they have a reliable resource to provide entertainment and encourage customer loyalty.